All BMW models to get eCall safety kit
Safety system eCall can assess an accident and call for help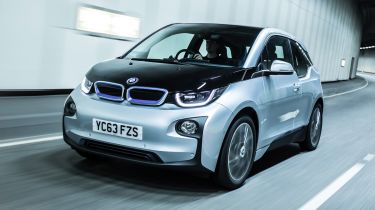 New BMWs now come fitted with the eCall system as standard – an emergency system that can assess the severity of an accident and predict how badly passengers have been injured. This, and other useful data, is then sent to the emergency services, so they can dispatch a suitable response.
The eCall system leaps into action when crash sensors detect an accident has occurred. It automatically contacts a BMW call centre and provides information by way of text message – including the car's precise location, number of front-seat passengers, severity of the crash, direction the car was heading, if the seatbelts were buckled, and on convertible models, whether or not the vehicle rolled.
Using a knowledge-based algorithm called URGENCY, it then factors in all these variables to predict the injuries likely to have been sustained by the car's occupants. The accident is allocated a score out of eight (eight being the most severe), which rescue services can use to, for example, decide whether a helicopter will be required to get to the scene more quickly. It also means a suitable hospital bed can be allocated, before emergency services are even on location.
The idea is to give fire and ambulance crews instant information, so they can be more effective during the 'golden hour'. That's the hour directly after an accident, when they have the best chance of saving a critically injured casualty.
It means all new BMWs will be even safer than they were before, although the vast majority of models already get a five-star safety rating from Euro NCAP. The most glaring omission being the clever new BMW i3, which scored four stars.
To read reviews of the entire BMW range – including the BMW 1 Series, BMW 3 Series and BMW 5 Series – visit the Carbuyer BMW reviews page.