Tesla offers free unlimited Supercharger access
New Tesla Model S and Model X owners get complimentary Supercharger network access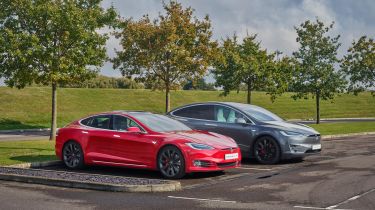 Tesla has announced that new Tesla Model S and Model X customers will be offered lifetime access to its network of Superchargers for free.
No date has been set for the end of the offer but complimentary access to Tesla's rapid charging stations is not transferable to a new owner. There are no plans to extend the deal to recent Tesla customers but according to Tesla's sales teams, owners who have taken delivery of cars within the last seven days have the right to return their vehicle for a full refund. Buyers could then reorder to benefit from the deal.
Best electric cars to buy in 2019
The announcement follows Tesla Model S and Tesla Model X updates, resulting in increased range, improved charging times and a new suspension setup. Both the revised Model S and Model X are available to order now via Tesla's website.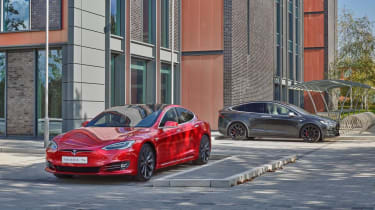 The most significant change is that the revised Tesla Model S Long Range model can be driven for up to 375 miles on a single charge, an increase of around 40 miles. The Model X also gets a range increase in Long Range spec, with up to 315 miles possible between charges. Range figures for both cars are confirmed to be estimated using the current WLTP cycle.
The range and charging-time improvements are a result of an array of changes to the electric motor system, including improved cooling and lubrication, and new gear and bearing designs. Both the Long Range Model S and Model X retain the same 100kWh battery pack.
Both cars are now able to charge at 200kW via the firm's latest 'V3' Superchargers, which reduces charging times by 50%. The older 'V2' Superchargers have also improved, and can charge at batteries at 145kW.
Tesla has made mechanical changes to both cars, with new tyres, reengineered wheel bearings and modifications to the air suspension setup that help to reduce drag by automatically lowering the ride height at motorway speeds. These revisions also improve the Long Range models' 0-60mph performance times, with the Model S taking 3.7 seconds and the Model X taking 4.4 seconds.
Further suspension updates have also been added, with adaptive dampers now available. This new system monitors both the road surface and the way you drive to automatically adjust the responsiveness of the suspension accordingly.
To find out more, read our in-depth reviews of the Tesla Model S and the Tesla Model X.