CCS fast-charging for Tesla Model 3, Model S and Model X
European Tesla owners will soon be able to use CCS fast-chargers as well as the Supercharger network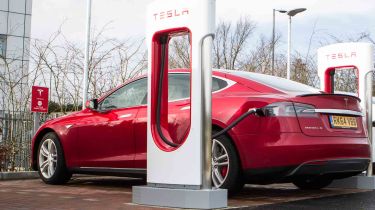 Tesla is making its cars compatible with Combined Charging System (CCS) fast-charging technology in order to open up third-party chargers on networks including Polar/BP Chargemaster and Ionity. The move will give Tesla owners extra charging points in addition to Tesla's own Supercharger and Destination networks.
When the European Tesla Model 3 arrives in early 2019, it will come fitted with a CCS fast-charging port. Tesla Model X and Tesla Model S owners will also be able to retrofit a CCS charging adaptor to the existing Type 2 socket fitted to their car. These are likely to cost a similar amount to the existing CHAdeMO adaptor that costs around £435, but will be slightly less bulky in design.
The European Supercharger network currently covers more than 430 locations and has 3,600 fast-chargers. Drew Bennett, Tesla's head of global charging infrastructure, told us the European Model 3 launch means: "We'll accelerate things for sure. We're there to put infrastructure [in place] before our owners need it; the Tesla Supercharger network and Tesla Destination network."
"We'll be continuing to invest in our network – that's a huge part of the ownership experience. But we'll be enabling our owners to have access to the CCS networks that are starting to grow in Europe, so the Model 3 will have a charge port for the CCS standard and we'll also have an adaptor for Model S and X.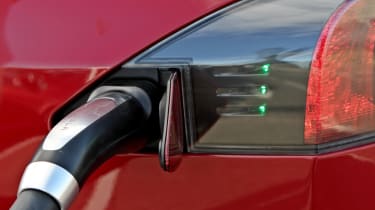 "All existing Tesla customers will be able to use the Supercharger network still, but these changes will allow people to venture outside the network – this is something that could really help our owners and is really exciting for us to be able to say that about the infrastructure in Europe.
"We're all about accelerating the advent of sustainable energy and transportation and this is another way to help everybody scale." Bennett confirmed Tesla would also be open to discussions with other manufacturers who want to access its Supercharger network: "A lot of car makers have spoken to us about it, but we haven't had any conclusive discussions on it. They're still trying to figure out what they would need in a network, but we're a couple of years ahead of them in terms of embracing the investment required to transition to EVs."
The Tesla Model 3 is expected to appear in Tesla retailers this week, with pricing announced in early 2019 and sales following shortly after. Elon Musk has previously tweeted that the minimalist and symmetrical interior design of the Model 3 means minimal engineering changes are required to convert it from left- to right-hand drive.
For more information on electric motoring and Tesla reviews, head over to our sister site DrivingElectric.com