Tesla to increase prices by 5%
Currency fluctuations to blame for the price rise on all new Teslas bought in 2017.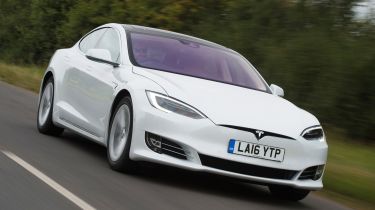 Tesla is set to push up its prices by 5% in the new year, according to reports. It says "currency fluctuations" are to blame.
The Guardian has reported UK dealers were made aware of the price increase earlier this week and prospective customers are being informed, too. An e-mail seen by newspaper said: "We have just received some information that we need to share with you – due to currency fluctuations, we will be increasing our UK prices for custom orders by 5% on 1 January 2017."
The move is only thought to affect newly ordered cars. Prices of showroom models and used Teslas will remain unchanged.
Prices of the Tesla Model S and Tesla Model X are expected to rise on 1 January 2017. The cost of the entry-level Model S 60 will increase by around £3,000 while the entry-level Model X 75D will leap by around £4,000.
While the Model S and Model X are still eligible for a £4,500 government plug-in car grant, they both cost more than £40,000, meaning from 1 April, they'll no longer be exempt from road tax under the new regime.
The news follows the announcement that Teslas ordered from 1 January onwards will not come with free lifetime access to the firm's network of high-speed 'Supercharger' points – although cars delivered up until 1 April that were ordered before the end of 2016 will still benefit. Newly ordered cars will come with Supercharging credits equivalent to around 1,000 miles of range, but once they're used, charges will apply.
However, Tesla says that using a Supercharger will still "cost less than filling up a comparable [petrol]-powered car".