Watchdog: Owner bemused by Tesla's power shortfall
Tesla owner demands buy-back because he feels Model S isn't performing as it should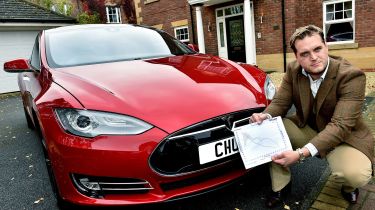 Claimed figures by manufacturers have come under fire in recent weeks with consumers feeling like they're being duped. While the Volkswagen emissions scandal has focused on emissions and now fuel economy, our sister publication Auto Express has been contacted by a Tesla owner concerned with performance figures.
Sacha Barnes, from Melton Mowbray, Leics bought a range-topping £79,000 Tesla Model S P85D from Tesla Birmingham and was expecting to receive 691bhp – a power output pushing it past the McLaren 650S.
But after just a few weeks, Sacha felt all wasn't well. He reported he wasn't receiving the performance he thought he should be, and having owned a Nissan GT-R, was disappointed by the Tesla's power. He said: "The car is incredible, but nowhere near what I was expecting, to the extent I don't feel comfortable overtaking at high speed."
Sacha searched online and found other P85D owners in Europe were experiencing the same. So Sacha took his Tesla to a dyno to measure the output. He found it maxed out at 393bhp, and said: "It's way less than I was expecting when I ordered in good faith, initially based on advertised figures."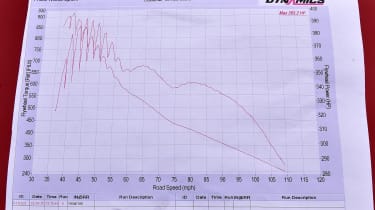 Following the results, Sacha demanded that Tesla buy the car back and give a full refund. Auto Express contacted Tesla to find out more. Was there really a near-300bhp deficit?
A Tesla spokeswoman explained it wasn't quite that simple, because measuring an electric vehicle on a dyno isn't as straightforward as a normal car. The quoted 691bhp is a combined total of the power from each of the P85D's motors and is a worldwide standard for advertising power.
She added: "A true indication of EV performance that is directly comparable to an internal combustion engine is the 0-60mph time and torque figures we quote. The 0-60mph of P85D has actually been cut for all customers since purchase as a firmware update increased the motor power available."
Despite its defence of the claimed figures, Tesla is in the process of organising a buy-back. The Tesla spokeswoman concluded: "Customer satisfaction is of the utmost importance to Tesla. In the rare case when a customer finds their Model S isn't for them, we'll do what we can to help them move on."