Top 10 best large executive cars 2023
Large executive cars continue to hold vast appeal and cachet. We pick out 10 of the best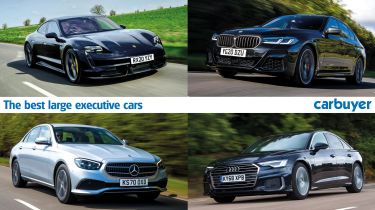 The best large executive cars offer space, comfort, speed and cutting-edge tech to their buyers, a number of whom may well be company-car drivers. None of the models on this list cost less than £30,000 and quite a few are much more, especially once a few choice options have been added. That means you'll either need deep pockets to buy one yourself or a very respectable company-car allowance.
Relatively big petrol and diesel engines used to be a mainstay of large executive cars but a number are now offered as plug-in hybrid and fully electric versions, reflecting the fact that low CO2 emissions have a very positive effect on BiK tax liability for business users.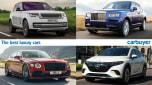 Top 10 best luxury cars 2023
Low running costs need to be tempered with decent performance, as drivers of these cars often do big annual mileages, including motorway journeys. This poses a challenge for manufacturers, as heavy, powerful cars can be fuel-hungry. As a result, large executive cars are usually some of the first to benefit from the latest fuel-saving and power-boosting technologies.
Another hurdle for large executive cars to overcome is that they should be enjoyable to drive when required, yet offer effortless cruising abilities when not. They also often double up as family vehicles, meaning issues surrounding practicality can't be ignored either.
Fortunately, regardless of these challenges, there are plenty of cars that will easily meet your needs. Read on to find out our 10 best large executive cars.
Put simply, the latest BMW 5 Series is all the car you could ever need. It features a beautifully built interior, excellent passenger space and – crucially – the best driving experience in its class. The 520d is the pick of the range for private buyers, going from 0-62mph in less than eight seconds, yet returning around 45mpg in combined urban and motorway driving. Company car drivers should instead choose the plug-in hybrid 530e model, which can manage the 0-62mph sprint in around six seconds and offers a low Benefit-in-Kind rate of just 12%.
Inside, state-of-the-art electronics and infotainment systems are blended perfectly with luxury woods and leathers, while the 5 Series is also the first car to offer wireless Apple CarPlay connectivity. It may look pretty similar to the outgoing model, but given that car continues to cut a dash on the road, we can understand why BMW took an evolutionary approach when designing the seventh-generation 5 Series.
The Mercedes E-Class is an absolute gem of a car. From a purely aesthetic point of view, its understated looks carry just the right amount of prestige without shouting about it too much. Climb aboard and it's a similar story, as the dashboard and interior design somehow manage to offer traditional luxury with a thoroughly modern ambiance. The Mercedes star on the front means it's packed full of the latest safety systems, while the brand carries a certain kudos many consider unmatchable.
While the Merc is not quite as sharp to drive as the BMW 5 Series, some will prefer the more relaxed approach it offers. That, together with conventional engines that return up to 72.4mpg or take you from 0-62mph in under six seconds (as well as the tax-busting 350e hybrid), make the E-Class hard to beat.
Partnership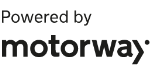 Need to sell your car?
Find your best offer from over 5,000+ dealers. It's that easy.
For an electric alternative to the E-Class, there's the Mercedes EQE – though it's much more expensive. The EQE offers a fantastically high-tech interior and an impressively long range of between 346 and 384 miles on a single charge, depending on the trim level. It will likely replace the E-Class entirely once petrol and diesel cars disappear from showrooms.
The latest Audi A6 has all of its predecessor's premium appeal, but the evolutionary body design possesses a dash of extra dynamism thanks to some sharp creases, flared wheel arches and a powerful grille flanked by swept-back headlights. Inside is where the real advances are evident, though, as Audi has pulled out all the stops to give its E-Class and 5 Series rival some seriously sophisticated technology. Top-spec models get Audi's impressive Virtual Cockpit instrument pack, plus a big infotainment touchscreen at the centre of the dash, and a smaller touchscreen below for climate control and other ancillary functions.
Driving the A6 couldn't be more relaxing, thanks to an array of safety and driver assistance technology that has trickled down from the A8 luxury flagship. This includes active cruise control with steering assistance and a City Assist function which watches out for vehicles emerging from side streets that haven't seen you. With super-frugal mild-hybrid powertrains offering up to 62.8mpg in the 2.0-litre diesel version, the A6 is a technical tour de force, while being smooth and comfortable enough to soothe even the most harassed executive's troubled brow.
The Hyundai Ioniq 6 is an EV from the South Korean manufacturer, offering striking streamlined looks and an impressive electric range from its 77kWh battery, making it ideal for motorway trips. The single-motor version can manage up to 338 miles on a single charge, while the dual motor setup adds a little extra power at the expense of 16 miles of range. If you do run low on juice, the good news is that the Ioniq 6's incredibly quick charging speeds will have it topped up from 10 to 80% in around 18 minutes at an ultra-fast charging station. As with all the electric vehicles on this list, the Ioniq 6 will be a good choice as a company car, thanks to its zero tailpipe emissions putting it in a lower BiK band.
The Ioniq 6 offers a good driving experience too; it feels planted, albeit a little firmer than the Ioniq 5, and its low centre of gravity helps reduce body lean. While the steering doesn't offer the most feedback, it is accurate, well-weighted and well suited for motorway driving.
While Skoda's image as a budget-friendly brand might mislead you into thinking it's out of place on a list of executive cars, the Superb certainly fits the brief. It does so with a low price tag and an extra dose of practicality thanks to a boot offering an impressive 625 litres of space.
While not particularly exciting to drive, the Superb excels for comfort and refinement, and is offered with a wide range of powertrains. There's a plug-in hybrid Superb iV which is the most attractive choice for company-car buyers – it uses a 1.4-litre petrol engine with an electric motor and battery offering an electric range of up to 34 miles on a single charge. Long-distance motorway drivers might prefer to opt for the 2.0-litre TDI diesel engine, and even the 1.5-litre entry-level TSI petrol is a great choice as an all-rounder, offering smooth and punchy performance. While safe and conservative in styling, the Superb's interior is well-built and comfortable, so it's a nice place to be, too.
Porsche has long held a reputation for building some of the finest sports cars in the world but it also knows a thing or two about the executive market. Much like the Panamera, the Taycan is a four-door Porsche with plenty of luxury mixed with driving pleasure. only this time it's a fully electric car. There are a number of different versions of the Taycan available, but be careful with Porsche's long and tempting options list because it's easy to get carried away and spend a lot more than the car's original base price.
Range varies from 208 to 301 miles across the various models, so all should be more than capable of taking on long journeys and proving easy to live with. The Taycan is a zero-emission car, so it qualifies for some huge savings on both VED (road tax) and Benefit-in-Kind taxes, as well as avoiding the Ultra Low Emission Zone charge, should you find yourself driving into London.
When it first arrived back in 2012, the Tesla Model S tore up the rulebook for electric cars (EVs). Firstly, it looked better than any EV before it, and secondly, its 300-mile-plus range signalled electric cars could now be a genuinely practical proposition. The Model S doesn't just impress as an electric car, though: it's a thoroughly convincing car, full stop. It's beautifully minimalist inside, with plenty of customisation options and a huge, easy-to-use touchscreen taking pride of place in the centre of the dashboard. The Model S also has more luggage space than almost any other car on sale today thanks to its two boots and you can even order a pair of rear-facing child seats that rise up out of the boot floor.
No doubt the Tesla is expensive, but once you've bought the car, running costs will be as low as possible. Tesla's network of super-fast Superchargers can replenish the Model S' batteries to 80% in just 40 minutes. Speaking of speed, the top-of-the-range Model S Plaid can go from 0-62mph in less than two seconds, making it the fastest-accelerating production car ever.
Genesis is a luxury spin-off brand from Hyundai, and its G80 model does a good job of rivalling more traditional executive rivals. The car features attractive styling with hints of Aston Martin from some angles, and the driving experience is good, too – it's been specially designed with European roads in mind and balances poised handling with a refined, smooth ride and power delivery. 
Buyers can opt for a 2.5-litre turbocharged petrol engine, while the 2.2-litre diesel engine will suit motorway drivers. There's even a full EV version, with a range of up to 323 miles on a single charge thanks to a large 87.2kWh battery. The EV's low emissions also give it a low BiK rate, so it's the better choice as a company car. The G80 is a less well-known choice in our list, but it will certainly make an impression in the company car park.
The original Audi A7 single-handedly revived the large executive hatchback class in the mid-2000s, stirring memories of models such as the Saab 9000, Rover 800 and Ford Granada. The second-generation model is bristling with up-to-date technology and looks more distinctive than its predecessor, with a sleeker teardrop design. Particular highlights include the dual-screen infotainment set-up and the LED tail lights that perform an animated sequence each time you approach the car.
The A7 is available with powerful V6 petrol or diesel engines and incorporates 'mild hybrid' technology, so it's surprisingly efficient for such a large and luxurious car. There is also a petrol plug-in hybrid powertrain found in A7 TFSI e models which offers up to 31 miles of pure-electric driving range.
The latest Volvo S90 is even more focused on cosseting comfort than the Mercedes E-Class and Audi A6. In the S90's favour are its distinctive looks, beautiful and modern dashboard (that'll be familiar to XC90 owners), seats that offer peerless comfort over long journeys and the standard Pilot Assist system. This offers semi-autonomous driving at speeds up to 80mph, furthering the S90's status as one of the most relaxing cars on sale today.
Volvo now offers the S90 in plug-in hybrid 'Recharge' guise only. This should provide an impressive 55 miles of electric driving range and attract a low BiK rate of 11%. Although the Volvo's electrified powertrain allows for punchy acceleration (0-62mph takes just 4.7 seconds), it is far from a sports car and is more suited to wafting down the motorway.
Want something premium but don't need the extra space? Check out our list of the top 10 best small luxury cars
Top 10 best large executive cars 2023