Top 10 best luxury small cars 2022/2023
The best luxury small cars are affordable and yet offer the kind of quality, comfort and equipment that used to only be found on large executive cars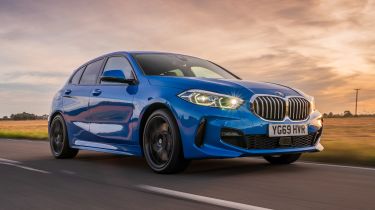 Small cars are popular for their utility and affordability, however, even premium and luxury manufacturers have optimised their smallest offerings to compete for buyers. These cars don't have the presence of a Rolls-Royce Phantom or the very newest automotive gadgets like a Mercedes S-Class, but they do offer high quality and luxury at a cheaper price and they're far easier to park.
The idea of a car mixing economy with luxury sounds great, but not everyone has the same view of what luxury really is. However, it has become clear that taking the essence of a manufacturer's most expensive vehicle and applying it to its smaller cars has won an audience that wants a premium feel without the price.
One of the first vehicles to successfully prove the concept was the Audi A3, first released in 1997. Audi applied its high-quality build standards and top-notch materials to a small luxury city car without making leather or a premium sound system standard, as would be expected on the luxury Audi A8. The family hatchback became a sales success for car buyers after a luxury car for daily use, and the BMW 1 Series and Mercedes A-Class quickly followed.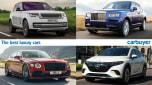 Top 10 best luxury cars 2023
Today there are even compact SUVs in the same mould, such as the BMW X1, the Mercedes GLA or Audi's Q2 and Q3.
As the luxury small car market has continued to grow, so have the expectations of customers. Buyers of small premium cars now look for the upmarket experience in terms of the products and the service attached. Seeing the success the premium German brands enjoyed by moving into the smaller end of the market, lots of mainstream manufacturers have taken steps to compete, launching premium sub-brands of their own – with varying degrees of success.
And why should buyers take the plunge on a small luxury car? On the face of it, you pay a bit more and get a higher quality vehicle with nicer interior materials, possibly a more refined driving experience, and a better badge on the grille. Thanks to the array of finance options available today, these high-spec cars are often more affordable than you might think. They tend to offer higher residual values too so you'll have more value in the car at the end of your PCP finance deal or get a better part-exchange price when you come to move it on. The right small luxury car could even end up being a more cost-effective bet than a model from a mainstream marque.
Without further ado, here's our list of the top 10 best small luxury cars on the market right now. Once you're finished, why not check out our list of the best car interiors or the best used small cars?
The 1 Series has always been regarded as a true driver's car, and the switch from rear- to front-wheel drive shouldn't change that for most customers - its chassis has been optimised to ensure it drives as well as a BMW should. Even the least expensive BMW 116i is a fun car to drive, but the M135i at the top of the range offers serious performance.
Partnership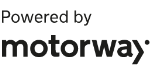 Need to sell your car?
Find your best offer from over 5,000+ dealers. It's that easy.
The 1 Series is a beautifully built and well-equipped car, too, with every model having sat nav as standard.
Audi had a considerable head start on its rivals when it came to introducing a more compact luxury car. Its close relationship with Volkswagen enabled it to use the Volkswagen Golf's reliable and efficient mechanical package to underpin the A3 – a recipe that became an immediate success. To this day, the A3 combines the proven engines and chassis of the Golf with arresting good looks and an interior that exudes quality.
The A3 is backed up by excellent comfort, technology, fuel economy and safety. If you prefer a big dose of speed, there is also the Audi RS3, which combines hatchback practicality with near-supercar pace.
The latest version of the Mercedes A-Class does everything better than its highly successful predecessor and provides stronger competition than ever to the Audi A3 and BMW 1 Series. The focus is on luxury and comfort rather than sporty handling, and while the latest A-Class is much better to drive than its predecessor, it's inside where it races ahead of rivals.
Build quality is excellent, too, using suitably premium-feeling materials. Rear seat space is less generous than some, but there's a decent boot to make up for it. While Audi and BMW offer more entertaining drives, the A-Class unashamedly puts relaxation to the fore. It's a superb motorway cruiser, and refined, comfortable and easy to use everywhere else.
When the iconic MINI name was reinvented by BMW at the beginning of the century, everybody knew that the resulting product would be a big hit. Nobody could have guessed, though, that it would spawn an entire range – every car in which has its own appeal that buyers can't seem to get enough of.
The MINI Clubman itself offers the same irresistible blend of driver entertainment, charm and style as the standard hatchback, with endless customisation options. Entry-level versions can be more affordable than many people think, and there are so many engine and trim choices available that there really is a MINI for every taste and budget.
If you're looking for a compact, luxurious car with a strong name behind it, the understated Volvo XC40 is a fine choice if you want to avoid looking ostentatious. It's a very capable car with unbeatable safety, an extremely generous equipment list and an interior that exudes crisp Scandinavian style. On the negative side, the XC40's driving experience is slightly forgettable, but it's extremely comfortable and some of the diesel engines are very economical.
Volvo has been on a bit of a roll of late – we hold the Volvo V90 estate and Volvo XC90 SUV in high regard – and the badge is quickly increasing in appeal, while enjoying a less obviously assertive image than its premium rivals. The XC40 is a good looking car, inside and out, and you could say that this helps you stand out from the crowd while simultaneously not attracting too much attention to yourself.
The new Audi A1 offers all the brand's traditional virtues of clean, subtle styling, unbeatable build quality and a classy interior distilled into a compact package, which still offers five doors. Handily, there's noticeably more rear legroom in the new model, as that was a bugbear of the previous A1.
Thanks to the thoroughness of its design, though, the A1 is impressively quiet inside and makes a fine motorway cruiser, particularly due to its frugal yet powerful engines. These are well-proven and reliable, being found under the bonnets of other cars in the VW Group. The A1 isn't quite as rewarding to drive as a MINI, but excels in just about every other way.
You might not think of Mazda as a particularly upmarket brand but their recent cars have interiors that are really well-built, nicely finished and great to look at. All Mazda3s come with DAB radio, parking sensors and auto lights and wipers. The trim above base level, SE-L Lux, also comes with luxuries like heated seats, two-zone air conditioning and a reversing camera.
There are just two petrol engines to choose from, but the largest 'SkyActiv-X' option offers plenty of power and the economy of a diesel. There are no confusing driver settings either - Mazda thinks the car should be set up so that you can just get in and go. Practicality is a slight weakness; the back seats are a bit cramped, the boot is slightly smaller than rivals and the rear visibility isn't great - but the same could be said for the previous BMW 1 Series and that was a popular car.
The Lexus UX is a great alternative to the usual German brands. It's a small SUV with styling that's just as sharp as Lexus' bigger SUVs. You can only have the UX with a hybrid powertrain, so 50mpg is easily manageable and 0-62mph acceleration is dealt with in a fairly rapid 8.5 seconds.
The interior is beautifully made and offers a number of premium touches although, as with all Lexus models, the infotainment system is a bit fiddly and frustrating to use. Lexus leaves a lasting positive impression on many customers due to the cars' reliability and a great dealership experience.
When BMW designed its first electric car, it decided on an ultra-futuristic design to set it apart from its petrol and diesel models. With its unconventional doors and tall shape, the i3 looks like nothing else on the road - and it only needed a minor update to keep it looking fresh. There's now an i3s model that adds extra power and speed, but both are nippy and fun to drive, especially in town.
You'll be able to travel up to 188 miles on a full charge and, from a 50kW public charger, recharging to 80% takes 42 minutes. It's expensive but an appealing standard equipment list goes some way to justifying the price; sat nav, heated front seats, parking sensors, digital dials and DAB radio are all thrown in.
DS is the Stellantis luxury brand; the DS 3 Crossback is its version of a small, premium SUV, heavily based on the Peugeot 208 and Citroen C3 Aircross. As extreme makeovers go, though, it's a very effective one, and the DS 3 Crossback is far better to drive and perhaps more interesting to look at than its less expensive Citroen sibling.
The colour schemes are bold and there's a vast array of customisation options, allowing you to pick and mix your way to individuality. The interior is striking and you can tell that a lot of design time has been put into it – there are some extremely plush material finishes available, too.
If you're looking for something bit larger see our list of top 10 best economical SUVs or our top 10 best comfortable cars.
10 best luxury small cars