Top 10 best used estate cars 2023
Estate cars are a great alternative to SUVs; they offer lots of boot space without compromising on running costs. Here are the best used estate cars you should buy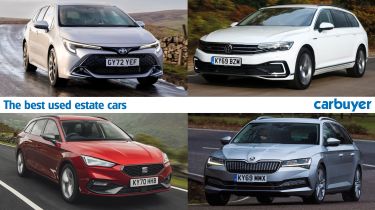 The rise in popularity of high-riding, practical SUVs might have put the future of estate cars in doubt, but there are still plenty of great options on sale now. Estates tend to be more compact than SUVs given they're based on saloon cars, and in some cases family hatchbacks. For many, the driving feel of an estate car is much more familiar than the switch from a saloon to an SUV, and the fall in popularity of estate cars means there are plenty of bargains to be found if you buy used.
Estate cars are also a good option if you want to get better fuel economy than that of an SUV. The lower slung and sleeker shape of estate cars mean they tend to be better aerodynamically, meaning they're often better on fuel. Like many other body styles, there are now also used hybrid, plug-in hybrid and even electric estate cars out there – perfect for fitting your family and all the kit into the car for a weekend away without breaking the bank.
Load space in an estate is often quite long and wide, which makes it versatile and capable of carrying a huge array of things – whether you're a windswept surfer or a regular at a Swedish furniture and meatball store.
If you need to make the most of an estate's carrying capacity, most allow you to fold the back seats down with a flick of a lever. MPVs and SUVs, meanwhile, often prioritise passenger room over boot space, and in seven-seat cars, there's usually very little boot space when all seats are in place. You'll either need to fold more seats down or remove some completely to get the same amount of space.
Buying a used estate car means you can get all of these benefits without splashing out on a brand-new car. If you need even more luggage space, check out our guide to the cars with the biggest boots on sale, or continue reading our rundown of the best used estate cars to buy now.
A lot of people scoffed at the 'Superb' name when Skoda's largest car started production in the early 2000s, but now the model does live up to its name. It's truly massive inside, with enough space for adults to stretch out in the back seats and 660 litres of boot space behind the seats. With the seats down, there's more space than the Mercedes E-Class Estate, and you can even fold the front passenger seat down for long loads.
We've not awarded the Superb Estate top marks for its huge boot alone; it has plenty of equipment even in the lower trim levels, and the interior is well built. The latest Superb is a handsome machine, but it also impresses with tried-and-tested engines that offer both low fuel bills and excellent performance. There's even a Sportline version with a petrol engine from VW's hot hatchbacks, should you wish to surprise some sports car owners. Plenty are available used, but if you can afford it, we'd recommend going for the 2.0-litre diesel over the 1.6-litre, as fuel economy is similar, but the larger engine is far more powerful.
We tend to think of the Skoda Superb Estate and the BMW 5 Series Touring as similarly sized, but the difference in boot space is surprising. With the BMW, there are 570 litres to fill up (90 litres fewer than the Superb), which is still a massive space. For those times when you need to carry longer items or more things, the rear seats fold down increasing available space to 1,700 litres. The 5 Series is also very good at hauling people, with ample room for three adults in the rear seats. BMW says you could even get three child seats side-by-side, so it's a little strange that only the outer seats have ISOFIX child seat fixing points.
Partnership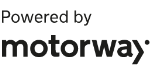 Need to sell your car?
Find your best offer from over 5,000+ dealers. It's that easy.
We love how it performs – it's among the best-driving estates on sale – and, whether you fancy reasonable running costs, breathtaking performance or a bit of both, the 5 Series' engine range delivers. The 520d is most common, and plenty for most people's needs, but the 540i xDrive is incredibly quick (and thirsty). The interior feels truly premium and both SE and M Sport trim levels are well-equipped, although useful functionality like Apple CarPlay was an additional-cost option in pre-facelift cars.
Many of the qualities of the Skoda Superb apply to the Skoda Octavia estate as well, albeit in a slightly smaller and lower priced package. The boot space is enormous for the size of the car; at 640 litres, it's one of the biggest in its class, offering a generous amount of legroom too. Drop the rear seats and the boot space increases to 1,700 litres, which is comparable to the Ford Mondeo Estate, Mazda6 Tourer and the BMW 5 Series Touring, which sit in the class above.
Being part of the Volkswagen Group guarantees a well-built interior (even if it's not the last word in exuberant design), and no version is poorly equipped. Air conditioning, an infotainment touchscreen measuring in at 8.25-inches, a DAB radio, Apple CarPlay, Android Auto and alloy wheels are all fitted as standard and stepping up to the higher trim levels with more kit doesn't cost the earth. The Octavia Estate gets broadly the same choice of engines as the Superb, with petrol, diesel, and a range-topping plug-in hybrid. It's also available as a quick vRS model, with the same powertrain options as the standard car. These hold their value better than the standard model, which is also the case for the higher spec SE L version.
The outgoing Mercedes E-Class was available as an estate model, combining the plush aspects of an executive saloon with the practicality of a larger boot. Mercedes has been creating some of the best quality interiors of any brand in recent years, and the E-Class is no different. Even though the model has recently been replaced, there's plenty of hi-tech gadgetry that still feels fresh now, including a large and crisp instrument display – if specced from new, some cars even get a twin-widescreen layout upgrade. All E-Class models were generously equipped, though, so no model will feel spartan.
The boot in the E-Class Estate is actually bigger than that of a Volvo V90, with a massive 640 litres of space which can be increased to 1,820 litres with the rear seats folded down flat – that's pretty impressive given that practicality has always been the Swedish brand's forté. Go for a plug-in hybrid model and that space is decreased because of the extra batteries, down to around 480 litres, which is worth considering if your priority is practicality.
All Kia models get an extensive seven-year/100,000-mile warranty from new, which is fully transferable to the next owner. This makes the Ceed Sportswagon appealing second-hand, as you'll have a much longer warranty than any of the other cars on this list, which all come with three years of coverage. The Ceed Sportswagon gets its place on this list for more than just its strong warranty, because it's very practical and spacious.
At 600 litres, the boot is just shy of the Skoda Octavia Estate's available luggage space, and the lip you'll need to haul heavy items over is now much lower. On top of that, there's more shoulder room in the rear seats than the previous Ceed Sportswagon, and the interior is equal in quality to the Ford Focus and Volkswagen Golf. Even the entry-level '2' grade features cruise control, air-conditioning, smartphone mirroring, alloy wheels and windscreen wipers with a de-icing function.
If you're looking for a hybrid estate car, there are few brands with such an extensive history of hybrid technology than Toyota. After pioneering the tech in the now-discontinued Prius model, the brand now focuses its hybrid technology on the more mainstream and practical Corolla, which is offered in the estate 'Touring Sports' body style.
Toyota's experience with hybrid powertrains shows when you drive the Corolla, because the switch between petrol and electric power feels smooth and seamless, making for a particularly refined drive. The Touring Sports model has a good-sized boot (569 litres for the 1.8-litre model, and 581 litres for the 2.0-litre model) – that's not class leading, but the car's economical hybrid powertrain is the trade off against most rivals. It's also worth noting that Toyota has one of the best records in terms of reliability, so if you're looking for a particularly dependable used estate car, we wouldn't expect the Corolla to give you any issues.
While the Passat saloon car has been discontinued, the estate has proven itself popular enough to stay on sale, and the next-generation car will actually be available solely as an estate. The GTE adds plug-in hybrid technology to the recipe, making for better fuel economy and the ability to drive for up to 35 miles on electricity at a time, meaning you could do plenty of shorter trips without using a drop of fuel.
The compromise is of course that the boot is just 483 litres in capacity, compared to the non-hybrid's 650 litres, but there are also plenty of storage spaces around the cabin and the back seats are pretty spacious, too. Also, whereas many hybrids can't tow at all, the GTE can still tow up to 1,600kg.
When it was released, the MG5 was hailed as the first electric estate car in the UK. It's a budget-friendly car when bought new, and as a used proposition it's even better value. At the time of writing you can get used models that are just a few years old with between 20,000 and 40,000 miles on the odometer for around £15,000 – that's cheap for an electric car full stop, not to mention one with the added practicality of an estate body style.
An early model will get you up to 214 miles on a charge, although if you can find a used post-facelift MG5 you could get up to 250 miles. In any case, that should be enough for most drivers who do lots of short trips around town. Chinese-owned MG has been pulling out all the stops to prove itself to UK buyers, and for that reason the MG5 is fairly well equipped. If you can stretch to a facelifted car you will notice big improvements over the older version, thanks to a bigger 10.25-inch infotainment screen, but the pre-facelift's seven-inch screen still gets Android Auto and Apple CarPlay connectivity and is perfectly usable. If you're on a budget, want to make the switch to an electric car and want an estate, a used MG5 is definitely worth your consideration.
Take the sharp looks of the SEAT Leon hatchback, add extra space and you have the SEAT Leon Estate. It's as good to drive as the hatchback, and the interior is built to the same high quality. While the interior could have a little more design sparkle, all models get a touchscreen, DAB radio, cruise control and air conditioning, with the higher-spec FR trim level models adding equipment that is sometimes reserved only for more expensive models.
There's class-leading headroom in the front and lots of room in the rear, and the estate is usefully practical with its maximum boot space of 1,620 litres. Storage area inside the cabin is good too. Using some of the same engines as the Skoda Octavia Estate, no Leon is sluggish or expensive to run – especially the 201bhp PHEV e-Hybrid model . Leons are usually well-priced on the used market, and you may be able to find some great deals on lightly used examples of the new model.
One of the main draws of a Ford is that they almost always feel good to drive – something absolutely true for the Focus and its estate variant, even outside of the sporty ST trim. As a used buy there should be plenty to choose from, too, given the model's popularity. Despite being based on a hatchback rather than a saloon, the Focus estate is particularly spacious for a car its size, even in the back where its predecessor was slightly lacking.
The boot is pretty roomy, too, with 608 litres to play with – almost double that of the standard hatchback's 375-litre boot. Fold the seats down and you get an impressive 1,650 litres, which should be more than enough for some flat-pack furniture or the odd trip to the tip. Some Focus estates were even sold with premium tech such as a hands-free tailgate, so look for those extras when buying used.
Top 10 best used estate cars 2023