DrivingElectric magazine now on sale
The first issue of DrivingElectric is packed with guides and reviews to help motorists make the switch to an electric or hybrid car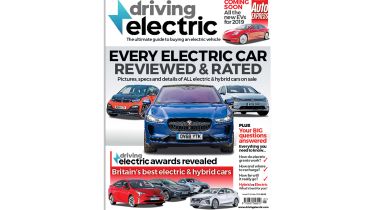 DrivingElectric magazine is on sale now, providing a definitive guide to electric and hybrid motoring. The new print magazine is a Dennis Publishing title brought to you by the team behind Carbuyer's sister site DrivingElectric; it's on sale now in WH Smith high street and travel outlets for £5.
The first issue includes the DrivingElectric Car of the Year award winners – a definitive list of the best alternative fuel vehicles on sale now. The test team also take an in-depth look at the Kia e-Niro, winner of the Best Compact Electric Car title, along with the Hyundai Ioniq Plug-In (Best Compact Plug-in Hybrid), Toyota Prius (Best Compact Hybrid) and Jaguar I-Pace (Best Large Electric Car).
• Carbuyer's best electric cars on sale now
Every electric and hybrid model currently on sale in the UK is reviewed in detail, from affordable hatchbacks to practical MPVs and even sports coupes and luxury models. Van drivers looking to make the switch from diesel are catered for too.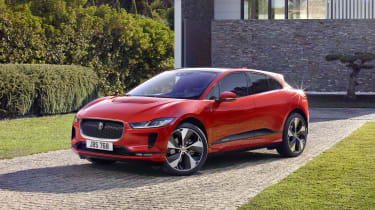 Pick up a copy of DrivingElectric if you need any questions answering about choosing an alternative fuel vehicle, with the different types of drivetrain, running costs, charging and ownership choices all explained in a clear, jargon-free manner.
Every route into electric-car ownership is covered, as well as advice for anyone looking to buy a used hybrid or electric car. The DrivingElectric team has even included buying guides for the most popular models.
You'll also be fully future-proofed if you're planning to buy a new hybrid or electric car thanks to our guide to the wave of exciting new models arriving in 2019, providing buyers with more choice than ever before.