Carbuyer Best Car Awards 2022 - the winners
A full list of all the winners from the Carbuyer Best Car Awards 2022
The winners of the Carbuyer Best Car Awards 2022 have now been revealed. Our dedicated team of experts has put the most important cars on sale in the UK to the test to give you a jargon-free review of each one. Every contender from all the most popular segments of the car market has been judged on their performance in specific areas, before receiving a score as an overall ownership proposition. Months of evaluation has enabled us to announce the best new cars this year across 20 categories, as well as our best used car award winners in 16 categories.
Just to be shortlisted for a Carbuyer award, a car needs to have impressed our testers in areas including running costs, practicality, technology, performance and safety. For a win, a model needs to stand out not just in one area but across the board. Category winners are then pitted against each other to win our prestigious Carbuyer Car of the Year award.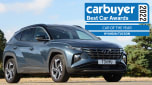 Hyundai Tucson named 2022 Carbuyer Car of the Year
This year, customers and retailers have continued to feel the effects of the pandemic but manufacturers have also been hampered by serious supply chain issues. Despite this, brands have forged ahead with the release of new and exciting cars. Plug-in and battery electric models have come to the fore too, with interest in electric cars surging in recent months thanks to fuel shortages.
Reflecting these changes in the market, we now have categories for hybrid and electric cars to suit families and company-car drivers alike.
Read on to discover all of the category winners and the winner of the Carbuyer Car of the Year for 2022.
Best Car Awards 2022: the winners  
Best small car: Renault Clio
We've named the Renault Clio our favourite small car for the third year in a row, thanks to its excellent design, clever hybrid technology and flexible interior. Not only that but the Clio is also fun to drive and comfortable, showing real sophistication despite its affordable price tag. 
Read our in-depth review of the Renault Clio here. 
Best Small Family Car: Renault Captur
The Renault Captur has scooped our Best Small Family Car award again following its 2021 victory. The Clio's SUV sibling has the same innovative parts but an increase in size means it's ideal for a small family without pushing up their motoring budget too much. A raised seating position and SUV styling also mean it's very fashionable.
Read our in-depth review of the Renault Captur here. 
Best Family Car: Hyundai Tucson
Spacious in the front and rear seats, with a large boot, the Hyundai Tucson is ideally suited to family life. It's great value, coming loaded with kit, and it also looks like nothing else on the road. A wide range of engines with electrification means there's a model for virtually everyone.  
Read our in-depth review of the Hyundai Tucson here. 
Best Large Family Car: Kia Sorento
The Sorento is a true seven-seater, with a useful third row of seats and a huge boot when it's stowed away. A hybrid and plug-in hybrid sit alongside the diesel, making the Kia an appealing choice for anyone in need of a seriously capable but economical SUV.
Read our in-depth review of the Kia Sorento here. 
Best Estate Car: Skoda Octavia Estate
Few cars offer the value and all-round appeal of the Skoda Octavia Estate, which has class-leading legroom and boot space in a competitive class. Skoda has also made the interior more appealing and boosted technology for this generation, while also ushering in a plug-in hybrid version.
Partnership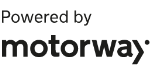 Need to sell your car?
Find your best offer from over 5,000+ dealers. It's that easy.
Read our in-depth review of the Skoda Octavia Estate here. 
Best Small Company Car: Volkswagen ID.3
Volkswagen's electric family hatchback is a gamechanger for mainstream EVs. It should also suit a wide range of buyers, thanks to different battery sizes to accommodate different range requirements and budgets. VW's clever new electric car design means there's plenty of space inside.  
Read our in-depth review of the Volkswagen ID.3 here. 
Best Company Car: Hyundai IONIQ 5
Despite the slightly retro design theme, the Ioniq 5 truly feels like a next-generation model from Hyundai. A purpose-built electric car, it features impressive technology, ultra-rapid charging and an impressive range. Company-car drivers will love its low running costs and refinement.
Read our in-depth review of the Ioniq 5 here. 
Best Large Company Car: Porsche Taycan
The Taycan represents Porsche's impressive start to the electric era. It's impeccably built, drives incredibly well and has a first-rate interior. The electric technology is as advanced as you'd expect, giving the Taycan not only a competitive range but also ultra-rapid charging capability. 
Read our in-depth review of the Porsche Taycan here. 
Best Sports Car: BMW 4 Series
The predominantly rear-wheel drive BMW 4 Series is a superb all-rounder, capable of putting a smile on your face in corners but also proving very comfortable over long distances. No matter if you choose the entry-level 181bhp 2.0-litre petrol 420i or the rampant M440i xDrive, the 4 Series is plenty of fun - a key characteristic in this category. 
Read our in-depth review of the BMW 4 Series here. 
Best Convertible: MINI Convertible
Taking the Best Convertible award for the third year on the trot, the MINI Convertible proves it's virtually unbeatable in this category. The MINI is great fun to drive and an updated interior that's generously equipped only solidified its position as our winner in this category. While there are more powerful options, we love the 1.5-litre Cooper model thanks to its punchy three-cylinder 134bhp petrol engine, which suits the car's character perfectly.
Read our in-depth review of the MINI Convertible here. 
Best Hot Hatchback: Hyundai i20 N
Hyundai's i30 N amazed us with its abilities and the smaller i20 N is even closer to perfection. The turbocharged 1.6-litre petrol engine with 201bhp makes the car feel quick but it's the handling that really shines. Seemingly no matter the road, the i20 N feels in its element and the driving experience can be customised to suit the owner with a few presses of the touchscreen.
Read our in-depth review of the Hyundai i20 N here. 
Best Hot SUV: Cupra Formentor
If your heart says hot hatchback but your head says SUV, the Cupra Formentor is the answer. This is a high-riding model that not only looks great and handles well but also offers practicality and can cope with potholes and the occasional rough track. There's a surprisingly wide range of models too, including a 148bhp petrol, a plug-in hybrid and a 306bhp version with four-wheel drive.
Read our in-depth review of the Cupra Formentor here. 
Best Pickup: Ford Ranger
Not only does the Ford Ranger make a great workhorse for tradespeople and farmers but it's also a very easy swap for an SUV. The double-cab model has spacious rear seats and the interior from Limited trim up even has luxurious appointments like leather seats and an eight-inch touchscreen with smartphone connectivity. Distinctive Wildtrak and Raptor versions have an even tougher appearance for added road presence.
Read our in-depth review of the Ford Ranger here. 
Best Small Electric Car: Renault ZOE
The ZOE was the default choice for anyone looking for a small electric car when there were far fewer rivals, so it's all the more impressive that the small Renault has retained its crown in the face of a slew of newcomers. The car's 52kWh battery provides an excellent 245-mile range and the interior has also been upgraded with a large 9.3-inch screen.
Read our in-depth review of the Renault ZOE here. 
Best Family Electric Car: Hyundai IONIQ 5
It may look like a hatchback in pictures but the Ioniq 5 isn't far off the size of the Hyundai Tucson. Thanks to its flat floor, there's also loads of room inside and a gigantic 527-litre boot, easily swallowing luggage for a family holiday. The ability to top-up the battery from 10-80% in just 18 minutes also means a quick charge with the kids is enough to get the Ioniq 5 to your next destination.
Read our in-depth review of the Ioniq 5 here. 
Best Large Electric Car: Jaguar I-Pace
Unrelated to any other Jaguar model, the I-Pace is an innovative and stylish large EV that's appeal hasn't diminished over time. It's still our favourite electric SUV to drive and its interior is both upmarket, relaxing and surprisingly spacious. It has adequate range and can even be driven off-road if necessary. 
Read our in-depth review of the Jaguar I-Pace here. 
Best Hybrid: Hyundai Tucson
Thanks to its 1.6-litre petrol engine, electric motor and small battery, the hybrid Hyundai Tucson can return around 50mpg without needing to be charged. Take into account its other qualities and the Tucson is the ideal choice for buyers looking to cut their motoring bills without needing space to charge a car. Power is delivered smoothly and the car is easy and enjoyable to drive.
Read our in-depth review of the Hyundai Tucson here. 
Best Plug-in Hybrid: Mercedes A 250 e
Here's a car that seems to tick every box; not only is it desirable and stylish inside and out, but it's also good to drive and costs next to nothing to run. The plug-in A Class' 15.6kWh battery means up to 44 miles is possible in EV mode, making most commutes near-silent and zero-emissions if you can charge at home. When both its petrol and electric motors are called upon, 215bhp also means there's plenty of zip. A low CO2 figure of 32g/km cements the A 250 e as a company-car favourite.
Read our in-depth review of the Mercedes A 250 e here. 
Best Large Plug-in Hybrid: BMW X5 xDrive45e
The X5 seems to offer more in almost everything it does and with the xDrive45e that includes the battery. With a capacity of 24kWh - the same as a Mk1 Nissan Leaf - the X5 can manage just over 50 miles on a single charge. Not only does this mean the big SUV is effectively an electric car most of the time, it also slashes running costs. Official figures are 235mpg and around 30g/km of CO2, so this is one refined, powerful SUV that can be driven with a clear conscience.
Read our in-depth review of the BMW X5 xDrive45e here. 
Carbuyer Car of the Year: Hyundai Tucson
The Hyundai Tucson is our Car of the Year for 2022. It's hard to believe how much this medium-sized SUV has improved with each generation, as Hyundai continues to push the design and technology of its cars forward. The result is a desirable, distinctive, upmarket SUV that represents a superb all-round ownership proposition.
The Tucson is fun to drive and practical, with a broad electrified engine range that now includes not only petrol and diesel but also a hybrid and a plug-in hybrid. There's a version for everyone, from private buyers to company-car drivers and those who need to tow a large caravan.
Carbuyer editor, Richard Ingram said: "A multiple award winner, the Hyundai Tucson is both Carbuyer's Best Family Car as well as our Best Hybrid Car for 2022. 
"Lovely to drive, practical and easy to live with, it's also cheap to run thanks to its hybrid powertrains. In fact, the new Tucson is quite simply the best new car we've driven all year – making it the natural winner of Carbuyer's overall Car of the Year."