Hyundai i20 N hatchback review
"The impressive Hyundai i20 N is the strongest rival to the Ford Fiesta ST"
Pros
Superb chassis
Easy to live with
Affordable
Cons
Steering lacks feel
Some tacky plastic trim
Somewhat droney exhaust
The Hyundai i20 is one of our favourite superminis but it's never been close to existing as a hot hatchback, let alone a good one. That's all changed now, however, thanks to Hyundai's impressive 'N' performance brand turning its attention to the usually reserved, affordable car. Just like the transformation of the i30 into a track-ready, serious rival to the likes of the Volkswagen Golf GTI and Cupra Leon, manufacturers of i20 N rivals like the MINI Cooper S and Volkswagen Polo GTI will be looking at this Hyundai with trepidation. In the Carbuyer Best Car Awards 2022, the i20 N won the Best Hot Hatchback award, breaking the winning streak of the Ford Fiesta ST.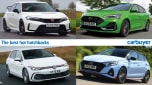 Top 10 best hot hatchbacks 2023
Clearly targeted most directly at fans of the Fiesta ST, the i20 N is no half-way house effort. Not only has Hyundai recruited some top people to lead its N brand, it's been rallying on the world stage, and has a dedicated testing facility at Germany's infamous Nurburgring racetrack. The N was also planned from the very start of the latest i20's conception, so the performance team was able to help shape the standard car with the N version in mind. The result is a small car with a big personality, thanks to its Performance Blue paintwork (other colours are available), jutting chin spoiler, aggressive bumpers and skirts, and a clearly WRC-inspired roof spoiler. Its wheel arch-filling alloy wheels look great too.
The engine under the bonnet is a 1.6-litre turbo petrol with 201bhp, getting the feisty Hyundai from 0-62mph in 6.2 seconds with the aid of a six-speed manual gearbox. It comes with a limited-slip differential too, so owners won't need to worry about fitting an aftermarket item. As it turns out, despite being very effective, the engine isn't the highlight of this car.
That accolade goes to the chassis, as has been the case with many fast small cars. It feels alert and secure, with the i20 N feeling almost allergic to understeer. Crucially for British roads, the ride is also forgiving, so Hyundai hasn't achieved the car's agility merely by fitting rock-hard suspension. The i20 N actually breathes with the road more effectively than the bigger i30 N, which is a surprise.
Aside from some cheap plastic, the interior should also be a big plus for buyers, thanks to its twin digital screens that offer all the latest technology and connectivity. There's even a wireless smartphone charger and rear-view camera, which are not necessarily things you'd expect from a supermini-sized car. Despite all this hardware, the i20 N tips the scales at just over a tonne, which is another key ingredient of the handling.
MPG, running costs & CO2
Hyundai hasn't forgotten its affordable-motoring roots
They might be designed for excitement and performance but hot hatch superminis like the i20 N also have to be affordable to make sense. This isn't a car to be kept in the garage and only brought out for fun - it's likely to be most buyers' main car. For this reason, it needs to be fairly economical when just popping to the shops or heading on a weekend away. Consumables like tyres and brake pads also need to be reasonably priced, as they're likely to face harder use.
Handily, the shift in recent years to smaller, turbocharged engines has tended to boost efficiency as well as performance. In the case of the i20 N yet, this means it officially returns 40.2mpg, if you can resist racing away from every set of lights. The Ford Fiesta ST - its biggest rival - manages official figures of 40.4mpg and both cars have CO2 emissions of 158g/km, which are reasonable figures for a private buyer, but aren't likely to enamour company-car drivers.
Partnership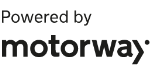 Need to sell your car?
Find your best offer from over 5,000+ dealers. It's that easy.
VED (tax) is charged at the standard rate and maintenance should also be pretty cheap. Tyres will cost a bit more than for a regular supermini, owing to their high-performance specifications, but shouldn't break the bank. Insurance will be more expensive, however; the i20 N is likely to rival the group 28 rating of the Fiesta ST. 
Engines, drive & performance
Hyundai has worked wonders with the chassis, which is the star of the show
Hyundai has really hit the ground running with its new 'N' performance brand. The i30 N, in particular, has done a great job of showing what the Korean manufacturer can do, and proving it's a real threat to established European rivals. Part of its success is down to some influential recruits, head-hunted from rival brands, and the fact that the 'N' team has a base at the Nurburgring circuit in Germany, which is probably the world's ultimate proving ground.
The i20 N certainly looks the part from the outside but what you can't see is its 1.6-litre four-cylinder petrol engine (one more cylinder than the Fiesta ST), producing 201bhp and 275Nm of torque. It's paired with a six-speed manual gearbox with rev-matching for downshifts and a mechanical limited-slip differential to help the tyres find traction. Acceleration from 0-62mph takes 6.2 seconds and top speed is 142mph. Excellent pulling power between 1,750 and 4,500rpm means there's lots of flexibility, so you don't need to keep shifting gears to find the engine's power. When a gear change is needed, the shift is precise and snappy, with rev-matching on downshifts.
Even more importantly, the chassis has been transformed, with new tougher parts to control the greater forces exerted on it. The body itself has been reinforced in 12 places to make it stiffer, and there are new springs and dampers, along with bigger front discs for the brakes. Importantly, the i20 N also weighs just 1,190kg, which is very light for a car with beefed up components and a full complement of modern safety features. It's also the same weight as the i20 WRC rally car.
The 'N-Grin Control System' lets the driver select parameters for the steering, engine, exhaust sound and safety settings, which can be saved and quickly summoned via paddles on the steering wheel. The car will even tempt you into 'N' mode when it thinks you're approaching a set of challenging corners. It's in 'N' mode where the i20 N really delivers, with a bassy note from its single exhaust that gurgles when you lift off the throttle. Its noise sounds a little fake, though, and it seems odd that even the raciest driving mode has a gearshift indicator to tell you when to change gear for the best fuel economy.
It's the chassis that's the real star of the show, because while the engine provides strong power over a wide powerband, it always feels more like a tool to exploit the car's handling rather than the main event. The level of grip is astounding for a supermini, so the driver can really lean on the front of the car in corners, thanks in part to its bespoke Pirelli P-Zero tyres. It's just a shame the steering itself is almost completely devoid of feedback. Instead, you mostly feel the feedback and connection with the road coming through the seat. The clever limited-slip differential also works very well, helping the car corner even as power is sent to the wheels.  
Interior & comfort
Tech fans should love the standard equipment
As mentioned above, N is still a fledgling sub-brand, and it appears to be listening to customers avidly. Where the i30 N was almost too hardcore for some customers, its smaller brother has a slightly more compliant ride, soaking up B-road bumps better than expected. Surprisingly then, the i20 N is actually easier to live with when you aren't pushing hard.
As you'd expect, its interior is lifted straight from the standard car, complete with its 10.25-inch digital dashboard and infotainment touchscreen. This offers all the connectivity most owners are likely to want, including Apple CarPlay and Android Auto. There are also some features you might not expect in a small hot hatch, like a wireless phone charger, rear-view camera, climate control and cruise control. Equipment levels have come a long way since the days of the first souped-up superminis.
Like any hot hatch worth its salt, the i20 N also has plenty of go-faster design tweaks. These include a sports steering wheel with driving mode buttons, plus an engine start/stop button, alloy pedals and sports seats. The seats look great but aren't quite as supportive as we'd hoped. 
There are also some new bits of Performance Blue trim to help lift the interior ambiance but we wish some of the materials looked more expensive. The black plastics look better than the beige ones fitted in top-spec versions of the regular i20, and it's actually refreshing not to see any fake carbon fibre being used as shorthand for 'sporty'.
Practicality & boot space
Five doors and a decent boot
Along with reasonable fuel economy, a good hot hatch also has to be just as practical as the car on which it's based to be deemed a success. The i20 N manages this easily because it's only available as a five door, and there's plenty of space even in the back seats, which are easy to access. If you do need to carry passengers or a child seat in the i20 N, it should be no problem at all. The front sports seats are also less extreme than in some models, so while they don't always hold you in an ironclad grip around corners, they should be comfortable for a broad array of body shapes, and they don't eat into interior space too much.
Measuring 352 litres, the boot is actually a lot bigger than the regular hatchback - 90 litres, in fact - because the standard car gets mild-hybrid technology with a small battery mounted under the boot floor. The i20 N therefore has one of the biggest boots in the class. Fold down the rear seats and it expands to 1,165 litres, which isn't far off some family hatchbacks. The Fiesta ST's boot is quite a bit smaller.
Reliability & safety
A thorough development and lots of safety kit should make the i20 N a tough small car
Hyundai has built much of its reputation on reliability and safety, so these aren't areas where the brand wants to slip up. Despite its performance focus, the i20 N still boasts serious amounts of safety kit, including autonomous emergency braking, lane departure warnings, blind-spot warnings and even sensors that can alert you to traffic as you reverse out of a parking space.
While the i20 N is considerably more powerful than the standard model, Hyundai has also gone to some impressive lengths to toughen up the car, no doubt based on learnings from pummelling kerbs and bumps over countless laps of the Nurburgring. Much of the car's structure has been strengthened, along with its suspension and bigger brakes. Despite being punchy, 201bhp isn't a huge amount for a 1.6-litre turbo petrol to produce, so the engine shouldn't be overly stressed. Hyundai's five-year/unlimited-mileage warranty should also be reassuring for anyone new to Hyundai.