Ford Fiesta ST hatchback review
"Fast and fun yet practical and economical, the latest Ford Fiesta ST is as great a hot hatch as ever"
Pros
Huge fun to drive
Great performance
Relatively efficient
Cons
Unsettled ride on rough roads
Sporty image not for everyone
Engine not as characterful as before
There's plenty of choice if you want an exciting small hatchback that's great fun to drive on British roads. The Ford Fiesta ST has arguably become the most well-known but it faces stiff competition from the Hyundai i20 N, Volkswagen Polo GTI, MINI Hatchback and Suzuki Swift Sport.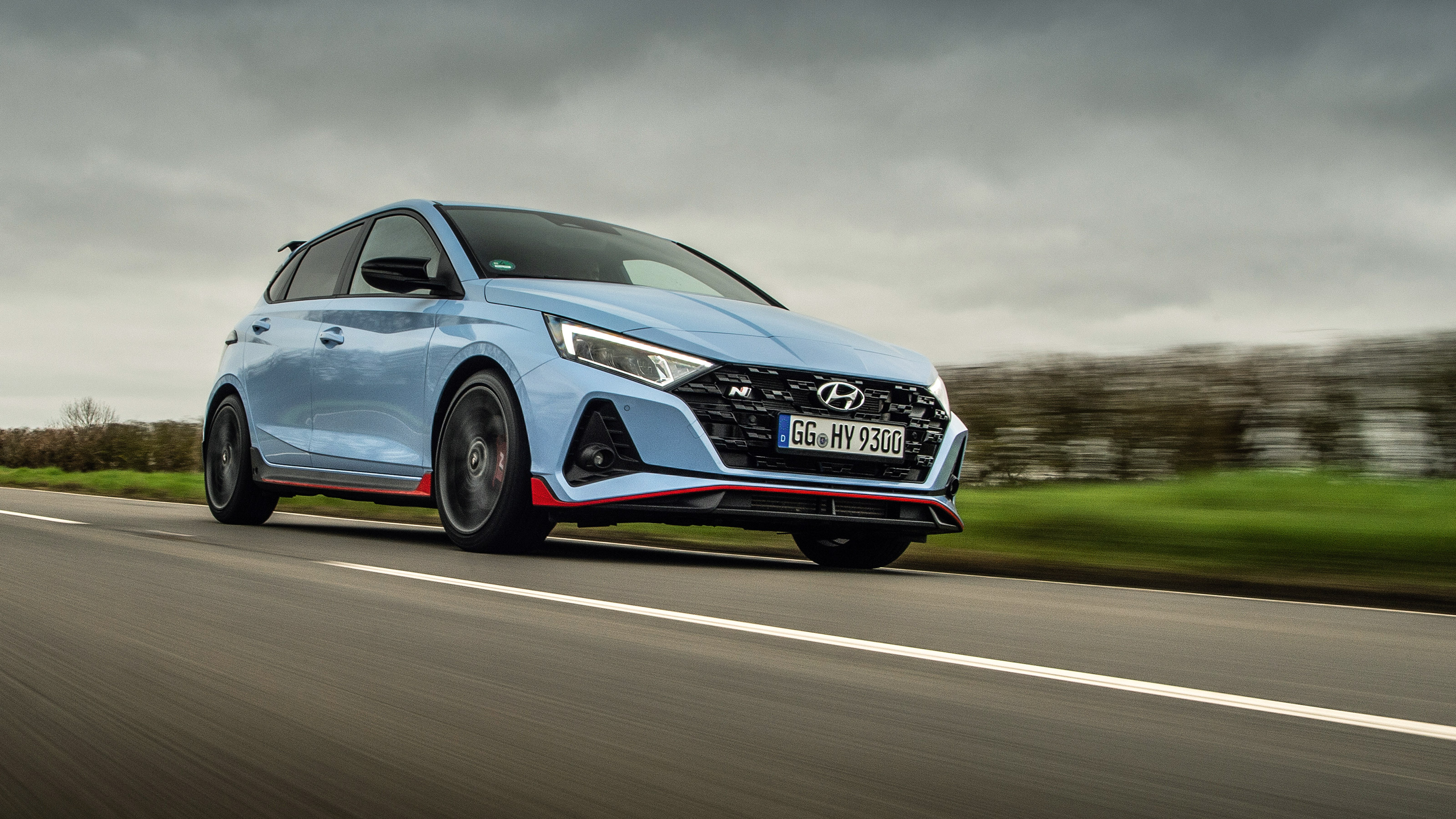 Top 10 best hot hatchbacks 2022
This third version of the Fiesta ST represents considerable evolution thanks to a high-tech 1.5-litre three-cylinder turbocharged petrol engine that's smaller than those in previous models but no less mighty. Its 197bhp is delivered with character and gets the ST from 0-62mph in just 6.5 seconds - quick enough to see off most other traffic. 
Ford has also ensured that the Fiesta ST won't empty its owners' bank accounts. The engine can shut down one of its cylinders under light loads to help save fuel and return over 40mpg. Pick up the pace and more clever software can allow the driver to 'flat shift' the short-throw manual gearbox, changing gear without coming off the throttle. Ford's Performance Pack includes launch control, a limited-slip differential for improved traction and gear shift lights.
Hot hatchbacks aren't all about straight-line speed though, and the Fiesta ST really comes alive when tackling a twisty road. Fast, accurate, communicative steering and an impressive suspension setup with clever dampers mean the ST feels poised and lively through corners, with plenty of grip. The optional limited-slip differential and standard torque-vectoring helps it power out of corners, while the car's electronic stability control safety net can be loosened via selectable driving modes if you're on a track day.
A Performance Edition version is also offered, adding lightweight alloy wheels and coilover suspension that can be adjusted by the owner. It's finished in Azura Blue paint to help it stand out, and costs around £2,500 extra. For most owners, the standard ST represents better value, but the Performance Edition is better suited to track driving and should hold its value better than an ST modified by its owner.
The good news is that all of this potential for fun has not come at the expense of day-to-day usability. The Fiesta ST loses none of the standard car's space and practicality, with the same interior layout and identical boot space. Unlike some rivals, both three and five-door versions are available too. The ST also benefits from the same five-star Euro NCAP safety rating as the standard Fiesta. Provided you can afford the higher running costs, there's no reason why the Fiesta ST couldn't serve perfectly well as everyday transport.
The Fiesta ST doesn't give much cause for complaint, but those who value pliant suspension and relaxed cruising may find it slightly too firm, especially over rougher surfaces. While the car's sporty suspension actually does a fine job of keeping the driver in control over undulating roads, ride quality does suffer slightly even in the most relaxed driving mode.
If you don't mind a harder, less relaxed edge to your motoring experience though, the Ford Fiesta ST is one of the best cars in its class. It's more fun to drive than the Volkswagen Polo GTI, faster and more engaging than the latest Suzuki Swift Sport. Its closest rival is the Hyundai i20 N, which has even more go-faster tech but a slightly less playful feel. The decision is likely to come down to preference.
For a more detailed look at the Ford Fiesta ST, read on for the rest of our in-depth review.