Should I buy a new or nearly new Ford Fiesta?
The latest Ford Fiesta is a great car, but could it pay to buy nearly new?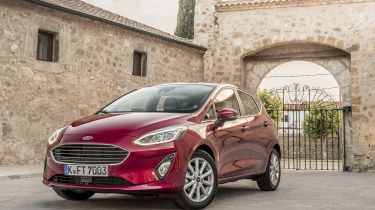 When we tested the latest Ford Fiesta, it soon became clear that Ford had made a big effort to bring its ever-popular supermini up to date. Even though the previous model was a hard act to follow, its replacement made big advances in rear-seat space, interior quality and on-board technology.
When it comes to buying one, though, there are a few questions to ask. Firstly,it's worth checking to see whether the previous car might serve you just as well – later examples of the old model can now be bought for very tempting prices. But if your heart is set on the latest Fiesta, should you buy new or nearly new?
While you're unlikely to regret your purchase either way, there are strong arguments in favour of both – We explain the most important factors below.
Buying a Ford Fiesta brand new
If you want specific optional extras on your Fiesta, you may need to order it to your own specification. Your dealer will happily offer this service, but it'll usually take several weeks between you signing the order and the car arriving at the dealer.
If your requirement isn't quite so specific, there already may be a new Fiesta to suit you in Ford's UK dealer stock. As the Ford Fiesta is such a big seller, Ford can safely keep its production line busy by building hundreds of Fiestas every day, with the most popular equipment, engine and colour combinations. Once built, these cars are distributed throughout the dealer network, where they're stored until a buyer is found.
Your new Fiesta could be one of these cars. On taking a new-car order, the first thing a dealer will do is consult the computer to find if a suitable car already exists in stock. If a match is found for a customer's model, trim level, engine and colour requirement, it can quickly be delivered to the dealer for sale.
Aside from speedy delivery, there might be other advantages in buying your new Fiesta from stock, rather than ordering it to your own specification. Firstly, it is possible that a dealer will offer an extra discount if you can order, pay for and take delivery of your car quickly. A dealers is usually assessed on the number of cars it delivers in a given month, and the rapid turn-around of a car sold from stock will help bring that target closer.
Choosing to buy new can also unlock other financial incentives that may not be offered on used or nearly new cars. For example, car manufacturers often provide finance with a special subsidy – to support a reduced interest rate or perhaps offer a 'deposit contribution' – when buying a new car. This subsidised credit is offered purely to increase the appeal of buying new, thus driving up sales figures.
Ford has also announced a car scrappage scheme, where older and more polluting petrol and diesel cars can be traded in against a new Ford – including the Fiesta – with an incentive offered if your old car is scrapped. We've outined full details of this scheme in a separate feature, but the most important detail is that Ford's scheme only supports the sale of brand-new cars.
Partnership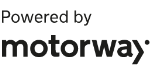 Need to sell your car?
Find your best offer from over 5,000+ dealers. It's that easy.
Finally, one key appeal of buying your Fiesta brand new is the guarantee that nobody has ever driven it on the open road before. Apart from the technician who checks the car prior to delivery, yours will be the first ears to listen to the stereo and the first fingers to flick through the owner's manual. Taking delivery of a brand-new car is an experience to be savoured.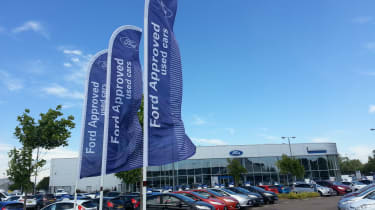 Buying a Ford Fiesta nearly new
Opting for a nearly new car, rather than a brand new one, can be extremely cost-effective, but as we've seen above, it can restrict your choice a little.
The majority of Fiesta categorised as 'nearly new' are either pre-registered or ex-demonstrator cars. The former are cars that have been bought from Ford, with the dealer as the first owner. By doing this, Ford can technically count these among its new-car sales target, even though no buyer has yet taken delivery. As a result, dealers all over the country might have Fiestas – many of which will have only been driven off a transporter and into the workshop – for sale as pre-registered cars. These often have a hefty discount applied.
Any discount offered, though, will be at the discretion of the dealer franchise. Ford itself offers no incentives to buyers of nearly new cars, which means you won't be able to make use of subsidised finance, the Ford scrappage scheme or other promotions intended for new-car buyers. However, seasonal used-car sales events are often announced and these can include deals on pre-registered cars.
The term 'ex-demonstrator' is quite loosely applied and many pre-registered cars occupy this category. When a dealer buys a new Fiesta, it'll often enter a demonstrator fleet. Some are used for test-drive purposes, some are used as staff transport and some become courtesy cars for the sales and service departments, before being sold on a few months later.
Some dealer franchises have a specific policy that dictates when a car can be sold as an ex-demonstrator, but this isn't always the case. Although three months is a fairly typical age, the mileage these cars cover can vary hugely. You might find that an ex-demonstrator has never been driven on the public road – it might have spent three months in the showroom or in a storage compound.
Typically, a pre-registered Fiesta will be prepared for sale in much the same way as a brand-new car – a buyer will be hard-pressed to tell the difference. An ex-demonstrator may have acquired a little wear and tear, though. It's important, then, that buyers of a nearly new or ex-demonstrator car should exercise the same caution as if they were buying a used car. Specifically, the buyer and vendor should reach an agreement over any blemishes or flaws found on the car before taking delivery.
New or nearly new
As outlined above, there are often big incentives to buy nearly new, but these can sometimes be outweighed by new-car discounts, not to mention the extra degree of choice that choosing brand new can offer. As both have their advantages and limitations, it's impossible to recommend one over the other.
The best advice that can be offered to a Fiesta buyer with a relatively straightforward specification in mind (Fiesta Titanium 99bhp EcoBoost Manual in silver, for instance), is to shop around. We trawl through the best new car deals every week, looking at both main dealers and online brokers alike, and you'll often find a great deal with the latter.
Your local dealer is well worth a visit. If you're in a position to buy, it's in the dealer's interest to provide the car that best suits your needs and they should be transparent with any advice offered. If you're settled on a nearly new car, don't be afraid to ask whether there's a deal that could lead you to order a brand-new car instead – and the reverse is equally true.
For additional help, we've produced a guide with hints and tips on buying a new car as well as a few pointers to help you negotiating a price. Whether you choose to buy new or nearly new, these will give you a little more confidence to secure the deal you're looking for.