Suzuki Swift Sport hatchback
"It's light and has a punchy engine, but we wish the latest Suzuki Swift Sport still offered the affordable fun of the original"
Pros
Well equipped
Small and light
Efficient turbo engine
Cons
Too expensive
Not as much fun as previous model
Engine is too quiet
This latest Suzuki Swift Sport is a hot hatchback with much to live up to. The previous model featured a fun engine, was involving to drive and had an affordable price tag. As performance cars go, the old Swift Sport was an easy one to love.
Suzuki has changed a few things for the new model, including cutting 80kg and making the car slightly shorter and wider. Crucially, however, changes to the car's shape and size have been made without expanding beyond the dinky supermini size. The biggest alteration is definitely the engine, with a naturally aspirated 1.6-litre making way for a new turbocharged 1.4-litre Boosterjet, which generated 138bhp and plenty of in-gear pulling power. Now, with the addition of fuel-saving mild-hybrid technology in 2020, the Swift Sport has 10bhp less but a slightly better economy figure.
The latest Swift Sport has a softer suspension setup than the previous model, which makes it more comfortable on longer drives and when you want to relax. The downside is that the car doesn't feel as precise or composed when you push it hard, so some of its appeal as a drivers' car has been diluted.
Thanks to its 128bhp, the latest Swift Sport sits between the cheaper Volkswagen up! GTI and the more powerful Ford Fiesta ST, making it an interesting, and somewhat niche, proposition. It's more of a rival to the Ford Fiesta ST-Line and SEAT Ibiza FR, which both match the Swift's nine-second 0-62mph time.
This is a thorough reworking, though, with new 17-inch alloy wheels, bumpers and even carbon-fibre-style side skirts and two exhaust pipes to help distinguish the Sport from lesser Swifts. Speaking of standing out, there's also the option of 'Champion Yellow' paint – by far the brightest shade offered and a throwback to the livery of Suzuki rally cars in the past.
Along with enough safety kit to secure a four-star Euro NCAP score, bucket seats, a sports steering wheel and red accents set the tone inside. However, despite generous amounts of standard equipment, there are some sacrifices to be made if you choose the Suzuki over a similarly-priced Ford Fiesta ST-Line or SEAT Ibiza FR, both of which offer more space and luxury. The Suzuki Swift Sport might also struggle to convince customers it's worth around £5,500 more than a Volkswagen up! GTI, because while the Suzuki has more power, the VW matches the Swift for fun on most roads and is about as practical, too. The introduction of mild-hybrid assistance saw prices shoot up, and now the Swift Sport is only a little cheaper than the much more exciting Fiesta ST.
MPG, running costs & CO2
A turbocharger and featherweight body make the Swift Sport cheap to run
In the world of feisty hot hatchbacks, low running costs come second to driving fun. Luckily, the Swift Sport has a lot going for it in this department, with low weight being a major advantage when it comes to fuel efficiency. Its turbocharged petrol engine is also more efficient than the old 1.6-litre in its predecessor, returning official figures of 50.1mpg and 127g/km CO2 emissions.
These are all the more impressive considering the Swift has been tested under the latest WLTP standard for fuel-economy figures, which tends to result in poorer figures than before. As a fun company car, the Swift Sport qualifies for the 28% Benefit-in-Kind (BiK) tax band.
Partnership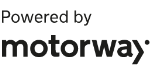 Need to sell your car?
Find your best offer from over 5,000+ dealers. It's that easy.
It's possible to have even cheaper fun, though, with the smaller-engined Volkswagen up! GTI sitting in a lower BiK band and returning up to 53.2mpg. The Swift Sport will cost £140 a year in road tax because of its mild-hybrid assistance, £10 less than other petrol-engined hatchbacks.
Engines, drive & performance
Less weight and more power sounds good, but some of the magic of the old Swift Sport has gone
Just as the Volkswagen Golf GTI has been a benchmark hot hatchbacks in the family-car class, the old Swift Sport was a seminal fast supermini with a devout following. After a brief hiatus, loyal fans will want to know two big pieces of news first: the new Sport is still very light and Suzuki has added a turbocharger.
Mild-hybrid technology means power dropped from 138 to 128bhp in 2020, but the turbocharger in the new 1.4-litre 'Boosterjet' engine means there's now 44% more torque than the old 1.6-litre could manage, and because it arrives much earlier in the rev range, it feels like a larger engine. These figures also put the Swift Sport in something of a middle ground between the cheaper and less powerful up! GTI with 113bhp and much more powerful hot hatches such as the Ford Fiesta ST. In fact, it even finds itself in competition with the Ford Fiesta ST-Line, whose 1.0-litre EcoBoost engine is offered with 123 or 138bhp.
The engine is actually the Swift Sport's sweet spot, despite the addition of mild-hybrid tech increasing the 0-62mph time by a second to 9.1 seconds. It feels fastest in third gear, making the Swift better suited to zipping between bends than getting down a drag strip. Here, it has enough power to rush to the red line, but gearchanges are never much of an interruption thanks to a precise six-speed manual gearbox, that's fun to use – if not quite as snappy as the up! GTI's. Enlarged front brakes make the middle pedal feel slightly grabby at first, but you learn to appreciate their ability to slow the Swift Sport down in a hurry.
There's decent weight to the steering, too, but through tight corners the Swift Sport feels competent and precise rather than fizzing with excitement like before. If anything, it has become a bit too grown-up, with a safety net built in to the handling making it feel less agile. The up! GTI has a similar feel, but the Fiesta ST-Line seems more playful, despite being merely a trim level rather than a bona-fide hot hatchback. We also wish the Swift Sport sounded a bit more exciting, because even when driven hard it makes little more than a muted growl.
Interior & comfort
Sporting flourishes lift the interior, but there's still cheap trim in places
As any hot-hatch fan would expect, there are some changes inside the Swift Sport to put you in a more spirited mood. These include splashes of red trim and figure-hugging seats embossed with 'Sport' logos, along with alloy pedals and a sportier steering wheel than the standard car, to give a rallying feel.
Most small performance cars have suspension that leaves you in no doubt that you've chosen the 'hot' version, but the Swift's is softer than you might expect. Bumps are soaked up quite well; you could take this car on a long trip without irritation. Younger owners are also likely to be drawn to the new screen between the gauges that shows real-time power and torque figures.
There's also quite an impressive roster of equipment, from LED headlights to sat nav, the ability to display smartphone apps on the central display and adaptive cruise control. However, while the interior is an improvement on the old Swift's, there's still plenty of evidence of cost-cutting inside, with plastics for parts of the doors and glovebox feeling hard and cheap. Even the much less expensive up! GTI manages to have a slightly classier feel from the driver's seat.
Practicality & boot space
A clever redesign has freed up more interior space than before
You don't buy a Suzuki Swift for its big boot, but the new model has been cleverly reworked to provide more space. Despite being 10mm shorter overall, the wheels have been pushed out to each corner by 20mm and the Swift is now wider, too, so boot space of 264 litres isn't too bad. It's more than the 251 litres in the up! GTI, but less than the 311 litres of the larger Fiesta ST-Line.
It's a similar story for passengers, with plenty of room in the front seats, but slightly less in the back. Five doors are now standard, so getting in the back or reaching a child is a doddle and headroom is reasonable thanks to a fairly high roofline. A couple of adults can fit back there, but they probably won't want to undertake a long motorway journey.
Reliability & safety
Owners are generally happy, but the Swift Sport didn't manage a top Euro NCAP rating
While it's too early to draw any conclusions about the reliability of the Swift Sport, there are quite a few positive signs that it should be dependable. Its 1.4-litre Boosterjet engine has been fitted in the larger, heavier Suzuki Vitara SUV for several years without any major issues and there also haven't been any big problems with the standard version of the Swift that has been on sale since 2017.
After a couple of years of improvement, Suzuki has dropped down our Driver Power customer satisfaction survey in 2020, coming 17th out of 30 brands. This included a high placing for reliability, with only 12% of owners telling us they experienced at least one fault during the first year of ownership. In 2018, the figure was 34%, so Suzuki has clearly aimed to improve the reliability of its cars.
The crash-test experts at Euro NCAP gave the Swift a dual rating, awarding three stars to cheaper trim levels with less safety kit. Luckily, the range-topping Sport gets more advanced active safety technology and so qualifies for four stars. That extra kit includes autonomous emergency braking, lane-departure warning, automatic dipping headlights and driver alertness monitoring.
Price, value for money & options
0