Top 3 used small hot hatches for £5,000 – Suzuki Swift Sport, Renault Twingo 133 and Abarth 500
"Dear Carbuyer. I fancy a hot hatch, but parking space is tight and my budget is £5,000. What would you recommend?"
The hot hatchback, a category of car popularised by the Volkswagen Golf GTI, shows no sign of fading from fashion. Today, cars like the Hyundai i30 N and SEAT Leon Cupra fight among a growing range of compact, high-performance cars. But what if you want something a little smaller? Well, you're in luck, because the Ford Fiesta ST, Volkswagen Polo GTI and SEAT Ibiza Cupra are just some of the pocket rockets you can choose from today.
And don't lose heart if your budget doesn't stretch to a brand-new car – smaller hot hatches have been in strong demand for a number of years, and there are some very exciting machines available from under £5,000. Here are three that will have you smiling on the back roads, without causing your bank manager to frown.
Suzuki Swift Sport: The reliable choice
For: Solid all-rounder, five-door version availableAgainst: Potential gearbox problems, timid looks
The Suzuki Swift's simple, easy-going nature made it an instant hit with first-time drivers, and enthusiasts were quick to notice its eager, chuckable handling. The point wasn't lost on Suzuki, either; it soon introduced a more powerful Sport version to better exploit the Swift's nimble chassis. The second-generation Swift Sport offers an 8.7-second 0-62mph time thanks to its 134bhp engine that really does serve up a convincing junior hot-hatch experience.
Inside, the Suzuki Swift Sport can't match the style or build quality of its European rivals, but it's neat, tidy and robust. There's a decent 211-litre boot, and you'll find the five-door version is surprisingly family-friendly. We found a 12-plate Swift Sport with optional cruise control and 76,000 miles on the clock for £4,800. Owners have generally found Suzuki Swift Sport reliable, although higher-mileage examples have been known to suffer gearbox glitches that can prove expensive to fix.
Renault Twingo 133: The hardcore choice
For: Cup chassis sets it apart from the restAgainst: Barebones interior, harsh ride for cities
Renault and Peugeot were locked in a French hot-hatch battle royale throughout the first decade of this century, and many would say Renault had the upper hand with its RenaultSport offerings. Two of the most celebrated were the Renault Clio 200, and its little sister, the Renault Twingo 133. Even the standard model was a pleasure to drive hard, but the Cup chassis option is the one that enthusiasts hanker for, thanks to its tuned suspension and sharper reflexes.
It's not the most civilised of cars inside, with the instrument panel devoted to a single, bold rev counter and the rest of the dials centrally mounted, but it all adds to the 133's focused, sporting flavour. It's worth noting that the Cup really does have a very firm ride indeed, and its sought-after nature means prices are just as stiff – we found a 77,000-mile 11-plate example for £4,569, while a non-Cup example of the same age can be found for £5,000 with just 24,000 miles.
Aside from failure of the coil packs, which is relatively easy and cheap to fix, the most common complaints are trim rattles and knocking suspension. Air-conditioning systems can leak, too, and check for rusty exhausts.
Abarth 500: The stylish choice
For: Eye-catching looks, raucous exhaust noteAgainst: Awkward driving position, very firm ride
The Fiat 500, with its cute, approachable retro styling, has been wildly successful ever since its launch, but never really delivered the last word in driving fun. That all changed, though, when Abarth worked its magic on the 500's engine and chassis. If you can live with the firm ride, you'll love the way the Abarth 500 corners and revel in the power of its turbocharged 1.4-litre engine.
Not everybody manages to find a comfortable driving position in the Abarth 500, but the interior is well built and a pleasure to look at. Early, high-mileage 133bhp examples can be found under £5,000 – we found a 91,000-mile 59-plate car with a few urban parking dings for £4,800 and a damage-free 112,000-mile car for the same price. Although the Abarth 500 has a good reputation for reliability, these are cars that tend to be driven hard, so it's vital that any example you consider buying has been fastidiously maintained.
Speed awareness course: how much does it cost, how long does it take and how do you do one online?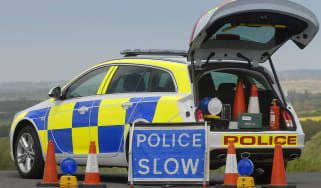 Speed awareness course: how much does it cost, how long does it take and how do you do one online?
Best new car deals 2022: this week's top car offers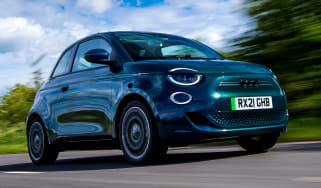 Best new car deals 2022: this week's top car offers
New car delivery times: how long will you have to wait?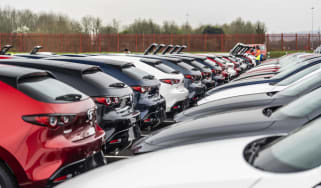 New car delivery times: how long will you have to wait?