Used VW Golf buying guide: 2004-08 (Mk5); 2009-13 (Mk6)
The Volkswagen Golf is a great secondhand car thanks to its hatchback practicality, rock-solid build quality and sophisticated image
Unless you've been deliberately trying to avoid knowing anything about cars for the last four decades, you'll at least have heard of the iconic Volkswagen Golf. It became a household name almost as soon as it hit British showrooms in the 1970s, thanks in large part to the prestige of the sporty Volkswagen Golf GTI, a car that invented the 'hot hatch' category.
Since then, the VW Golf has gone through many different iterations and is now on its eighth generation, with a host of brilliant variants, like the R32, in its back catalogue. You can't go wrong with a Golf, which is why it is still so popular as a great new or used buy.
The newer Mk7 and Mk8 versions aren't the only Golfs worth considering; a used Mk5 or Mk6 is still a great buy if you're looking to change your car. They may not have the latest technology but they're attractive, well-built hatchbacks that are both practical and desirable. The Golf range has something for everyone, so, whether it's economy or excitement you're after, a used Mk5 or Mk6 can tick all the boxes because there are so many to choose from.
Volkswagen Golf Mk5: used car buying guide
General info
Despite having been around since 2004, the Mk5 Volkswagen Golf still manages to encompass much of the philosophy of the Mk7 model, which was only recently replaced. While the interior is starting to look a little dated, it's still ergonomic. The great build quality that German marques are famous for is apparent too and, for its age, it stands up well to the Mk7 in this respect. Although the newest Mk8 Golf is full of technology, not all of it is truly essential.
When the Mk5 Golf first hit the streets, buyers could choose between three petrol and three diesel engines. Petrol choices were a 1.4, 1.6 or 2.0-litre, while diesel fans could opt for a non-turbocharged 2.0-litre, or a turbocharged 1.9 or 2.0-litre. The range was joined by a longer Volkswagen Golf Estate model in 2007, enhancing the Golf's load-lugging capability while keeping its handsome looks. Unlike previous generations, there was no Mk5 convertible – the mechanically similar Volkswagen Eos filled this role, boasting a folding metal hardtop roof.
More reviews
Car trim reviews
In-depth reviews
Used car reviews
The Mk5 Golf could initially be chosen in S, SE or GT trim levels, with the sporty GTI joining the range soon after launch, and a more powerful six-cylinder Golf R32 introduced in September 2005. The SE trim level was phased out during a facelift in 2006 - the Match trim level replaced it and the GT trim received an upgrade.
Best VW Golf MK5 version
The first choice you need to make when going for a Golf is whether you want a petrol or a diesel engine. Avoid the early non-turbo SDI 2.0-litre diesel if you can, as this feels somewhat old-fashioned and takes a torturous 16.7 seconds to go from 0-62mph. The turbodiesel engines are far better and will suit higher-mileage drivers perfectly. While the Golf's petrol engines are generally pretty decent, the turbocharged 1.4-litre TSI engine is modern, pretty economical and – with 122bhp – reasonably nippy. Note the 1.4-litre TSI comes with an extra 20-40bhp in Sport and GT cars, while the 89bhp 1.4-litre FSI petrol isn't as powerful as its TSI counterpart. There's also an entry-level 74bhp 1.4-litre petrol engine, which is too slow to easily recommend.
Partnership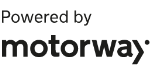 Need to sell your car?
Find your best offer from over 5,000+ dealers. It's that easy.
You can spend under £1,000 on an early Mk5 Golf with high mileage, but £3,000 should buy you a 1.4-litre TSI model in Match trim. This will have useful extras like automatic wipers and lights, air-conditioning, a CD player and cruise control. A 0-62mph time of less than 10 seconds means performance is pretty decent, while fuel economy in the mid-40s ensures palatable running costs.
Running costs
Naturally, the diesel models will return the best mpg figures. The 1.9-litre TDI in particular will return around 53-56mpg, while the more powerful 2.0-litre TDI manages between 39-49mpg depending on the gearbox. Tax for all diesel models ranges from £130-£210 a year.
Economy figures for petrols are less impressive, but still fairly reasonable if you ignore the GTI and R32. The 1.4 and 1.6-litres will return around 40mpg in everyday driving, while road tax, on the whole, is slightly more expensive than the diesels' and can be as much as £230 for the 2.0-litre FSI. If the hot R32 takes your fancy, be prepared for a hefty £500 annual tax bill and fuel economy of around 25mpg.
VW Golf Mk5: what to look out for
If properly looked after, Volkswagen Golfs can go on for hundreds of thousands of miles, especially the diesels. However, the Mk5 Golf didn't fare too well in the 2014 Driver Power customer satisfaction survey – coming 145th overall and holding the unenviable position of being the lowest-ranked family hatchback; in fairness, though, it was already a decade old at this point. Watch out for the turbocharger on the 1.9 and 2.0-litre TDI versions, as it can fail after 100,000 miles and cost as much as the car is worth to repair.
Check the air-conditioning or climate control is in full working order, because the compressors and condensers are prone to failure – repairs can be expensive.
The Golf Mk5 arrived in 2004, so early models are getting on a bit now, and years and thousands of miles of use will have taken their toll on many parts of the car. In particular, brakes and suspension will need to be checked before you buy, as the front springs in particular could be in need of replacement.
Check the rear light lenses, because the seals can fail and cause them to mist up. The only way to fix this properly is to get a new set of lenses. Also check the rear footwells, as the door seals can fail and let in rainwater.
The VW Golf Mk5 has been subject to three recalls in its lifetime. The first was in March 2005 and applied to the TDI PD engine produced from March to August 2004 – it could suffer from leaks from the fuel pump. Next was diesel Golfs produced between November 2006 and January 2007, where the heating element in the auxiliary heater could overheat. Finally in January 2008, another recall was issued for the same thing.
Some 1.9-litre TDI Golfs suffer from a weak clutch – listen for odd noises when you press the clutch pedal. Also, fuel injectors can leak into cylinders on these engines. If this happens, it can destroy the engine.
While the diesels may be cheaper to run in terms of fuel costs, the petrols are more reliable and less expensive to run when you look at potential problems and repair costs.
Should I buy one?
The Volkswagen Golf Mk5 makes a great used buy, if you find one that's been looked after. There are plenty on the market, so it shouldn't be hard to track down one that suits your needs in terms of engine, trim and condition. Just make sure you follow our guide of what to look out for and what might need changing, and your Golf should carry on going for many years.
Volkswagen Golf Mk6: used car buying guide
General info
The Volkswagen Golf Mk6, introduced in January 2009, wasn't an entirely new model compared to the Mk5 that went before it – instead, it was more of a heavy facelift, with a revised interior, new bumpers and lights and a new range of engines.
From new, it was available as a three or five-door hatchback, followed by an estate and convertible. As always with the Volkswagen Golf, the Mk6 was offered with a wide range of petrol and diesel engines, with both manual and DSG dual-clutch automatic gearboxes. The range included S, SE, GT, GTI, GTD, R and BlueMotion trims, while Match replaced SE in 2010.
Best VW Golf Mk6 version
There's no inherently bad Volkswagen Golf model, but there are particular versions in the range that represent the best used buy. As with the Mk5 Golf we'd go for the 1.4-litre TSI petrol engine in SE or Match trim. This is because the 1.4-litre petrol is generally cheaper to buy and more reliable than the diesels.
Running costs aren't far off the diesels', either, so you'll be spending less time at the pumps than you think. SE trim has all the standard kit you could want, but if you have a little more to spend, we'd recommend the newer Match trim, which adds a couple of extras over the SE it replaced.
If you must have a diesel, we'd recommend the 1.6-litre TDI, again in SE or Match trim. Running costs are low and performance is decent.
Running costs
If you're looking for the Mk6 Golf with the lowest running costs, go for the 1.6-litre TDI BlueMotion. It's road-tax-free and is claimed to return up to 74mpg fuel economy (on the old NEDC test).
Elsewhere in the range, the 1.4-litre TSI 122 petrol (our pick) returns 45mpg and will cost you £130 a year to tax, while the more powerful 1.4-litre TSI petrol found in the higher-spec GT trim will cost a bit more than that.
The non-BlueMotion 1.6-litre TDI returns 62mpg and costs just £30 a year to tax – as does the 2.0-litre TDI with 138bhp. The 168bhp 2.0-litre TDI returns 55mpg economy and costs £115 a year to tax.
We'd recommend Volkswagen's DSG automatic gearbox - not only is it the best in its class, but it also has very little impact on the car's fuel economy.
In terms of servicing and parts, all Mk6 Golfs are now out of manufacturer warranty, so a minor service will cost £184 and a major service £354 under VW's fixed-price service plan - and VW will match a cheaper quote found elsewhere. All diesel models require a new cambelt every four years or 130,000 miles and this costs around £500.
VW Golf Mk6: what to look out for
Volkswagen seems to have rectified a lot of the issues that befell the Mk5, so the Mk6 is largely more reliable to own – borne out by its impressive performance in the 2011 Driver Power survey, where it finished in a highly respectable 10th place overall.
It's not without problems, though. A recall was issued in December 2009 for 3,514 models equipped with the DSG automatic gearbox. A software problem meant they could lose all drive to the wheels, but dealers could fix this by reprogramming the ECU.
Elsewhere, the alarm on some Golfs has a tendency to sound for no reason, but again this can be fixed with a trip to the dealer for a software update. Bluetooth was available on many models, however the connection wasn't always reliable and wouldn't connect to a lot of phones. VW has a fix for the problem, but it'll cost you £500.
If you hear squeaks coming from the rear of the cabin, meanwhile, it could be coming from the rear seats. The seatbacks don't always latch properly into place.
If you hear creaks coming from the underside of the car, the suspension bushes might have dried out. This is more noticeable in the summer when the weather is generally dryer, so check this on a thorough test drive.
Should I buy one?
The Volkswagen Golf Mk6 is a high-quality, refined and efficient family hatchback with solid residual values. This means it'll cost a bit more to buy used than rivals, but you'll also get more of your money back at the other end – not to mention that desirable VW badge. There's a Golf to suit everyone, from the ultra-efficient BlueMotion to the hot GTI and R, as well as the practical estate. It's a solid used buy if you get one that's been serviced at VW's recommended intervals and is still in good condition.
When the Volkswagen Golf Mk6 first went on sale, it cost between £14,880 and £25,540. Today, used examples range significantly in price, however you can expect to pay from between £2,000 to £10,500, while GTI and R models cost up to £18,000.
For up to date deals on used Volkswagen Golf Mk6s, visit our sister site buyacar.co.uk.