Best roof-mounted bike racks to buy 2020
There are countless ways of transporting a bicycle with your car, but nothing beats a roof-mounted bike rack. We pick the best
If you own a bike or two and don't have a car with a large enough boot, or simply want to free up some crucial luggage space for your next family holiday, fitting a bike rack is the logical solution.
There are so many ways to mount a bike on a car that it's easy to get overwhelmed by choice. Rear-mounted universal racks are strapped to the tailgate, while tow-bar mounted items are more secure. The best option, however – both in terms of practicality and security – is a dedicated bike rack for the roof, an option that is becoming ever more popular in today's market. They won't obscure your rear visibility or restrict boot access, there's no light board to worry about and on long trips roof-mounted bikes can also have less of an impact on fuel efficiency.
It's not as simple as choosing the first rack you come across, however. Typically there are three main methods of attaching a bike to your car roof, each utilising a different part of the bike – the frame, tyres or fork.
Frame-gripping models are the traditional solution, featuring a bar that attaches to the downtube of your bicycle to hold it securely in the rack, though these can damage bikes if used incorrectly and tend to be quite noisy, both in terms of wind noise and vibrations over bumps.
Racks that attach directly to the fork of the bike are very secure, but the front wheel of your bike must be removed beforehand and stored in the car itself. Noise levels are much lower than the frame-grabbing options. It's important to note that most manufacturers don't recommend these racks for use with carbon-framed bikes, and bear in mind that not all disc brake set-ups are catered for.
The final option is a rack that grips a bike's tyres – these can be more secure than frame models and tend to minimise vibration thanks to their plastic-to-rubber securing method.
How we tested them
Our test focused on ease of installation and use, from assembly and fitting to actually loading the bike itself. We also checked to see how secure the bike was once installed in the rack. Those fitted with a lock to secure the cycle carrier to the roof rack also gained more points.
Next, we looked at weight and how versatile the cycle carrier was when several are fitted on the car at once. Here, easily switching the side of operation to suit its position on the car becomes key. We also took into account the variety of types of bike, frame size and wheel size that could be accommodated, along with checking prices from online sources.
Read on for Carbuyer's list of the top roof-mounted bike racks...
Artera Giro AF review
Price: Around £80Rack weight: 2.9kgMax bike weight: 17kgRating: 5/5
One of the Giro AF's main strengths is its simplicity, because it's quick and simple to use and works very effectively. First, you'll need to check the correct side of operation is set, and that the arm is correctly located along the bottom track to pivot into the best position for your bike. After this, everything else can be adjusted while the lightweight Giro AF is mounted on the roof bars. It's versatile, too, catering for almost every bike, frame size and tyre width.
Buy now from The Roof Box Company
Yakima Frontloader 598 review
Price: Around £125Rack weight: 6.2kgMax bike weight: 18.1kgRating: 4.5/5
Highly adjustable and very well designed, this tyre-gripping bike rack is effective in operation and keenly priced given its set of features. The rack adjusts to fit most roof bar/bike combinations and is suitable for carbon bikes. Adjusting the wheel support to suit different wheel sizes is made simple thanks to an easy-to-use adjuster and a clear size guide.
Buy now from The Roof Box Company
Thule ProRide 598 review
Price: Around £110Rack weight: 4.2kgMax bike weight: 20kgRating: 4/5
Even if you've never owned one of its products, it's likely that you've already heard of Thule, which has become a household name through the production of all manner of roof-top car accessories. This frame-gripping model is simple and well built, with simple-yet-effective design features that make using it a breeze, including wheel straps that don't get in the way when loading. It's not quite as easy to load smaller bikes, though, because the wheel chocks need to be removed and swapped over. Changing the side of operation is a bit fiddly, too, and the Thule only mounts to T-Track, so you have to fork out for extra kit for square bars.
Halfords Roof Mount Cycle Carrier 210127 review
Price: Around £30Rack weight: 3kgMax bike weight: 15kgRating: 3.5 stars
It has a simple design, but this cycle carrier from Halfords works and isn't far behind premium models when it comes to speed of fitment and loading bikes. We recommend checking the position of the main arm before attaching to the roof rack, but it doesn't take long to move it or spin it around to switch the side of operation. The bargain price does bring some limitations, though, with no lock to secure the carrier to the roof bars and a frame clamp that can't accommodate tubes wider than 60mm or taller than 75mm. It's also only compatible with square and aero roof bars, ruling out some roof racks.
Cruz Bici-Rack review
Price: Around £25Rack weight: 3kgMax bike weight: 15kgRating: 3/5
Cheap as chips but lacking some of the quality of the other racks in this test, this frame-type rack is fiddly to install, with a number of washers, nuts and bolts to contend with. It'll certainly suit those looking for a bargain and will be adequate for occasional use, but this is perhaps not the rack for the more dedicated cycling enthusiast. We preferred the wheel retaining straps of its Halfords riva and Cruz doesn't supply adaptors for skinny tyres. The Bici-Rack is only compatible with square roof bars, but can be mounted on T-Track using a kit.
Buy now from The Roof Box Company
Exodus Roof Mount Cycle Carrier review
Price: Around £55Rack weight: 3.4kgMax bike weight: 15kgRating: 2.5/5
We found this Exodus cycle carrier well made but poorly designed. The swept-back arm looks odd when mounted in the other direction, so you can't change its side of operation. We also found the wheel straps irritating and hard to release, while the rotating lever clamp on the main arm is awkward. Tightening the rear clamp plate with the carrier mounted on the car also proved tricky.
Summit SUM-604 Pro Roof Mount Cycle Carrier review
Price: Around £60Rack weight: 2.96kgMax bike weight: 15kgRating: 2.5/5
Requiring a nut-and-bolt assembly, the Summit was the trickiest cycle carrier to put together. Once constructed, it also put in a mixed performance, with just square and aero roof bar compatibility and no way of locking it to a roof rack. You'll need to check the tyre chocks are in the correct position for your bike before mounting it to a roof rack, but the curved track design means the main arm can still be adjusted.
MontBlanc BikeCarrier RoofRide Sprinter review
Price: Around £60Rack weight: 3.4kgMax bike weight: 15kgRating: 2/5
The MontBlanc shares its flawed design with the Exodus, with raked arms that mean you can't change the side of operation. It also has the same awkward rotating main clamp that's difficult to use. The main track has sliding chocks in place of the straps fitted to the Exodus, with two for the front tyre in opposing directions, so one strap faces you.
Best new car deals 2020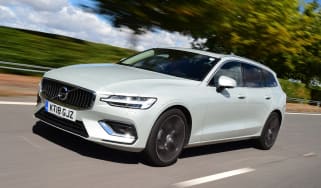 2020 scrappage schemes: the complete guide
2020 scrappage schemes: the complete guide
The UK's top 10 best-selling cars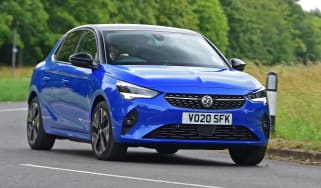 The UK's top 10 best-selling cars