What is a Pelican crossing? All UK pedestrian crossings explained
With as many as six road crossings that pedestrians can encounter, we examine the key differences between them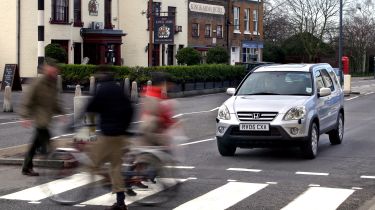 In the UK, there are several types of road crossings that pedestrians will come across. It can sometimes be difficult to tell the difference between each of them, so we've put together a list of each that you could rendezvous with, and highlight the key differences between them. Read on to find out more.
What is a Pelican crossing?
A Pelican crossing– the most common type – is a pedestrian light-controlled road crossing. Pelican crossings use red, amber and green traffic lights to control the flow of traffic, while a green or red symbol of a person also illuminates to tell pedestrians when it's safe to cross. It's one of six various types of crossing used on UK roads, which are named after types of animals to make them easier to remember. But how do you use a pelican crossing?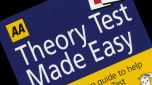 Theory test tips: how to pass first time
How to use a Pelican crossing
Pedestrians who want to cross must first press the button on the black and yellow box by the crossing
A 'WAIT' sign will illuminate until the traffic light changes to allow pedestrians to cross.
While it is not safe to cross, a red man will stay illuminated.
Once it is safe to cross, a green man will illuminate.
Some pelican crossings have a countdown timer to tell pedestrians how long they have left to cross the road, while others may begin to flicker to signal a change in status.
Green, amber and red traffic lights illuminate to regulate the flow of traffic. Green means go, a flashing amber light means you may go with caution if there are no pedestrians crossing, and red means you must stop.
What is a Puffin crossing?
A Puffin crossing is similar to a Pelican crossing. The 'Puffin' name is derived from the phrase 'pedestrian user-friendly intelligent' crossing and there are a few differences:
The green and red illuminating people symbols are not found high up on the other side of the crossing, but on the same yellow and black box with the push button to cross – this is intended to help visually impaired users to see the signals more easily.
Puffin crossings also have additional sensors that detect when pedestrians are waiting to cross and when they have reached the other side.
There is no flashing amber signal, as the crossing can detect if pedestrians have fully crossed and it is safe for road users to pass.
How is a Zebra crossing different?
Zebra crossings differ from Pelican and Puffin crossings by the absence of a set of traffic lights. Zebra crossings are indicated by black and white stripes painted across the road (which is where the name is derived from). There are also white and black striped poles at either side of the crossing, topped with yellow lamps, called Belisha beacons.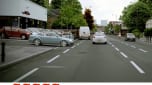 Hazard perception test tips: how to pass
As per the Highway Code, pedestrians have the right of way at Zebra crossings. This means that drivers will need to be prepared to slow down and stop if they see someone waiting to cross or already walking on the Zebra crossing. Proper road etiquette dictates that drivers should also wait until pedestrians have crossed fully before proceeding – just in case they decide to change direction.
Partnership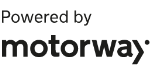 Need to sell your car?
Find your best offer from over 5,000+ dealers. It's that easy.
Even though pedestrians have the right of way, they should take care and be certain that drivers have seen them waiting and clearly started to slow down or come to a stop, before stepping onto the crossing. Pedestrians should also remember the 'Stop, Look and Listen' mantra and be wary of oncoming traffic that could appear out of nowhere. This is especially true on quieter roads, where drivers may be prone to a lapse in concentration.
What is a Toucan crossing?
A 'Toucan' crossing is similar to a Puffin crossing and uses sensors to detect pedestrians on the pavement and on the road. The main difference is that both pedestrians and cyclists are allowed to use the crossing from one side of the road to the other in tandem, hence the ironic name 'Toucan'.
Toucan crossings are usually wider to accommodate cyclists alongside pedestrians and display a green signal for cyclists alongside the one for pedestrians. These two signals are synchronised.
What is a Pegasus crossing?
While a Toucan crossing is intended for pedestrians and cyclists, a Pegasus crossing is designed to allow pedestrians and horse riders to cross at the same time. Named after the mythical winged horse, these are typically wider than Pelican or Puffin crossings and can feature an additional green signal for equestrians, along with a raised push-button that can be more easily operated by a horse rider. Pegasus crossings are usually found in more rural areas, where horse riders tend to be more common.
What is a staggered crossing?
A staggered crossing is the name given to two or more separate crossings installed to get pedestrians across a larger road. Wide and busy roads with multiple lanes often have staggered crossings that include central 'refuge' sections for pedestrians; this is to make crossing safer and also to accommodate any difference in the signals given to traffic flowing in different directions.
Staggered crossings should be considered as a series of separate crossings. That means that crossing one section of the road covered by a green signal for pedestrians doesn't automatically mean it'll be possible to continue without stopping at the next crossing to finish traversing the entire road. This also means that staggered crossings tend to take longer to navigate through, given the concurrent nature of the traffic.
What is a Panda crossing?
Introduced in 1962, the Panda crossing only lasted until 1969 before being replaced by the Pelican crossing. Like the latter, the Panda crossing operated via a push-button system that was intended to be an upgrade over Zebra crossings, but its sequence of lights proved confusing for drivers and pedestrians and the system was plagued with mechanical failures, leading to the short-lived use of Panda crossings.
Spend a lot of your time on two wheels as well as four? Check out our list of the Top 10 best cars for bikes and cyclists
Engine management light: top 5 causes of amber engine warning light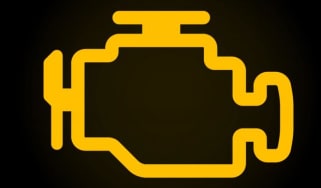 Engine management light: top 5 causes of amber engine warning light
Tesla Cybertruck finally delivered: specs, prices and UK availability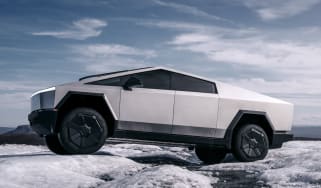 Tesla Cybertruck finally delivered: specs, prices and UK availability
Best new car deals 2023: this week's top car offers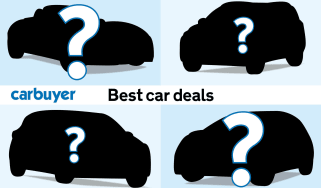 Best new car deals 2023: this week's top car offers