Alfa Romeo MiTo 1.4 MultiAir review
We take a spin in the Alfa Romeo MiTo with its excellent new MultiAir engine. Read our review to see what we thought.
"It's what's inside that counts..."
What is it? Yes, this may look just like any other Alfa Romeo MiTo, but like so many things in life, it's what's inside that counts. In the case of this little MiTo, it's the brand new1.4-litre MultiAir engine that resides behind its stubby little snout. The MultiAir engine will come in 105hp and 170hp variants; alongside the 135hp version I've tried here.
You can read a full review of the Alfa Romeo MiTo range, here
What's it like on the outside? On the outside, the Alfa MiTo MultiAir looks very much like every other MiTo really. And in my opinion that's no bad thing at all. Admittedly in some lights and in some colours, the MiTo's front end can look like a hamster with full cheeks. But on the whole, it's every bit as stylish as you'd hope for an Italian semi-luxury supermini.
What's it like on the inside? Just like the exterior, there aren't any major revisions or additions to the interior – it's all about what's under the bonnet. Here's the science part. Concentrate.
In a normal engine, a throttle valve controls the density of air taken into the cylinders. This is dead simple, but it does mean that there's a lag between the air entering the engine and it entering the cylinder that has to be overcome. It's called a pumping loss apparently.
The MultiAir system does away with the throttle valve completely. Instead, the engine's inlet valves are directly controlled by a solenoid, which is connected to the valve via an oil pressure chamber. The pressure of the oil in the chamber can be varied, which directly controls the inlet valve, keeping the flow of air into the cylinder controlled and optimised at all times. That means there's no inlet camshaft, although there's also a cam on the single exhaust camshaft which can operate the inlet valve directly and for a longer period of time when you need maximum power.
The system takes some explaining, but basically means you have infinitely variable valve timing. This gives you a more efficient combustion at any speed under any driving conditions. Clever eh?
What's it like to drive? The MultiAir engine is as impressive to drive as it is hard to explain. The throttle response is super quick, and the extra torque tricks you into thinking the engine has a larger capacity than 1.4-litres. The MultiAir system is directly linked to Alfa's switchable DNA system too, so you have even more control over the way the MiTo behaves. In Dynamic mode, the MiTo is surefooted, grippy and great fun. Quite simply, when it goes on sale in January next year, this MiTo MultiAir will be the pick of the range.
Verdict The Alfa MiTo is a good car made even better by this excellent engine technology. MultiAir closes the gap in efficiency that petrol engines have lost to common rail diesel engines recently. It's a modular system too, so a MultiAir cylinder head can be bolted to a conventional cylinder block. Once a few more manufacturers get in on the tech, it'll become more affordable too. And that's great news.
Car Specs - Alfa Romeo MiTo 1.4 MultiAir
| | |
| --- | --- |
| Engine: | 1.4-litre MultiAir, 135hp |
| 0-62mph: | 8.4 seconds |
| Top speed: | 129mph |
| Economy/emissions: | 47.1mpg/129g/km CO2 |
| Price/On sale | £14,000 (est) /Jan |
We rate: Excellent new engine tech MiTo still sexy
We slate: Tech a bit expensive Unproven reliability
Rating :
By Bryce Richards
What are Audi TFSI petrol engines?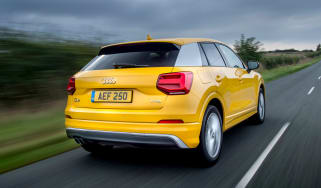 What are Audi TFSI petrol engines?
Car dashboard warning lights: the complete guide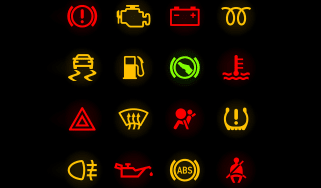 Car dashboard warning lights: the complete guide
Best new car deals 2021