Audi A4 Allroad Quattro
The A4 Allroad quattro crosses the boundaries between a traditional executive estate car and an off-road SUV. Riding on higher suspension than the A4 Avant it's based on - and featuring Audi's quattro four-wheel drive system across its three engine choices - the A4 Allroad quattro brings some off-road ability to the executive estate class.
With neither BMW nor Mercedes-Benz able to offer direct competitors, the A4 Allroad quattro competes with cars like Volvo's XC70 and Subaru's Outback. Like them the A4 Allroad exhibits its off-road ability with tough-looking bumpers, chunky wheel-arch protectors and a raised ride height.
Don't miss our latest review of the Audi A4 Allroad Quattro
What is it like to drive?
The A4 Allroad quattro's increased height, combined with a four-wheel drive system modified for off-road use, allows this A4 Avant to go where its non-Allroad relative wouldn't dare. Unlike regular SUVs the A4 Allroad's off-road ability does little to detract from its ability on the road; it drives just like the A4 Avant. You do sit slightly higher, and there's a touch more roll in the bends, but the Allroad's suspension actually betters that of the regular car for providing pothole-smothering smoothness. The Allroad is offered with only three engines - 2.0- and 3.0-litre TDI turbodiesels and a 2.0-litre TFSI petrol. The 2.0-litre TDI is the biggest seller by a significant margin. For that you can thank its ample performance and excellent economy, as well as the fact it's the cheapest model in the three-car range.
Is it comfortable?
If comfort is measured by the spacious and beautifully finished high-quality interior then the A4 Allroad quattro is at the top of the class. Refinement is good too, while the multi-adjustable seats provide plenty of support and excellent long-distance comfort. Refinement is far superior to the Volvo XC70's, and the interior quality and comfort eclipses that of the Subaru Outback.
Is it practical?
The A4 Allroad quattro delivers the same spacious and practical interior of its A4 Avant relative. While its large estate boot is capacious, both its Volvo and Subaru rivals better it both with the seats up and with them folded. Passenger space is good with rear legroom in particular being generous compared to its rivals. Audi offers a range of useful load retention bars and straps as an option, which is handy for keeping your shopping or luggage from moving around the large boot. The rear seats fold, but it's difficult to get them completely flat.
Is it reliable?
Audi ranked 12th position on the 2010 Driver Power survey, which is respectable, but behind its key BMW and Mercedes-Benz rivals. The A4's overall position in the Driver Power top 100 at 39 is a significant improvement on its predecessor in 78th place.
Is it value for money?
The A4 Allroad quattro isn't the cheapest model in the A4 line-up, with its off-road ability and chunky looks adding to its list price compared to its A4 Avant relatives. It's also more expensive than its similar in concept Volvo and Subaru rivals - though the Audi badge holds more prestige than either.
Running costs
You'll pay more for the Allroad than Audi's other A4 models, but your additional investment will be recouped when you come to sell it. The 2.0-litre TDI is understandably the biggest seller thanks to its excellent economy and entry-level pricing, but if you can afford the extra fuel the 3.0-litre TDI needs it's worth it for the additional performance.
YOU'LL LOVE
Spacious, well-shaped estate boot Good looks, decent equipment levels Surprisingly good off-road ability
YOU'LL HATE
Expensive compared to rivals Limited engine range Rear seats don't fold completely flat
Engine management light: top 5 causes of amber engine warning light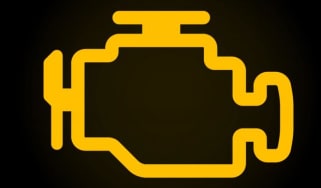 Engine management light: top 5 causes of amber engine warning light
Top 10 cheapest electric cars 2022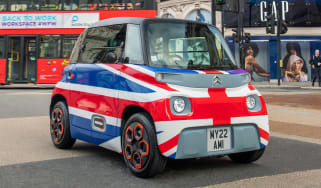 Top 10 cheapest electric cars 2022
Top 10 best electric SUVs 2022
Top 10 best electric SUVs 2022