Audi A5 Cabriolet
Audi's biggest convertible is by no means its best, though that's not to say it's a bad car. It's highly refined with the roof up, has four useable seats and a decent sized boot.
Compared to its main rival, the BMW 3-Series Convertible with its folding metal roof, the A5's cloth roof takes up less boot space when stowed. It's also cheaper to buy than the BMW like-for-like, and running costs are low in diesel form, especially the 2.0 TDI. The car does suffer from excessive vibration through the seats and steering wheel on poorly surfaced roads, however.
What is it like to drive?
The A5 Cabriolet certainly isn't bad to drive, with a range of smooth and powerful engines, petrol or diesel, a good driving position and a notable talent for keeping noise out of the cabin - roof up or down. However, the fact remains it's not as good to drive as the fixed roof A5 Coupé. The steering is light but it doesn't feel as accurate as the coupé's, and there's vibration from the road into the cabin to contend with. Audi offers a 'drive select' option, which is expensive but allows you to alter the steering and comfort settings to your preference.
Is it comfortable?
It's a shame that the best feature of the A5 Cabriolet, its acoustic roof, costs extra on lower-priced models. It's essential because it shuts out much of the road and wind noise - the main bugbears of many convertible cars. With the roof up or down there's obvious vibration through the steering wheel and seat, especially on poorer road surfaces. But, because the cabin is big and spacious, there isn't that cramped feel that some convertibles suffer from - in the front, at least. As with the Coupé, rear seat room is very limited.
Is it practical?
The decision to use a cloth roof means the A5 Cabriolet is far more practical than the BMW 3-Series Convertible, offering much more boot space. Its 320-litre boot is the same size as the cloth-roofed Mercedes E-Class Convertible's. It's big enough to hold a set of golf clubs or a couple of big bags, but a family car this certainly is not.
Is it reliable?
Even though the A5 Cabriolet is the most recent Audi convertible, the car maker has a long history of producing electric folding soft tops like this one. The cabin is shared with the A5 Coupé, which has suffered no major reliability issues. Therefore, buyers can feel confident in this car's reliability.
Is it value for money?
The premium for a soft top over an equivalent A5 Coupé is quite reasonable. The A5 also undercuts rivals from BMW and Mercedes, making it a good value premium soft top. That's not to say it's cheap, but it's a coveted car and will retain its value well. As with all convertibles, the time of year you sell has a big affect too, with spring and summer commanding the highest prices.
Running costs
A wide range of diesel and petrol engines power this Cabriolet, all of them powerful and relatively sparing with fuel. The 2.0 TDI diesel is by far the most popular, with 49mpg economy and CO2 emissions putting it into the £125 per year VED bracket. The 1.8- and 2.0-litre TFSI petrol engines offer good economy too, though the bigger 3.2-litre FSI petrol engine is thirsty and won't prove as good an investment as a diesel version come resale time.
YOU'LL LOVE
• Classy image• Refinement of acoustic hood• Superb build quality
YOU'LL HATE
• Cramped rear seats• Limited boot space• Acoustic hood a cost option on some models
Engine management light: top 5 causes of amber engine warning light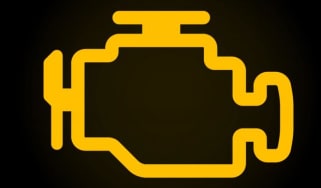 Engine management light: top 5 causes of amber engine warning light
Best new car deals 2023: this week's top car offers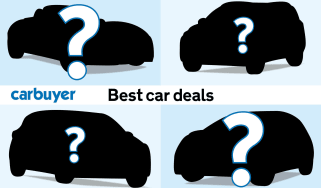 Best new car deals 2023: this week's top car offers
Tesla Cybertruck finally delivered: specs, prices and UK availability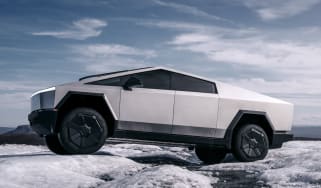 Tesla Cybertruck finally delivered: specs, prices and UK availability