Audi TT Roadster
In the Mercedes SLK and BMW Z4, the Audi TT Roadster faces some stiff competition from cars that both feature more modern electric folding hard tops. However, the Audi's electric fabric roof has the advantages of being quicker to fold down, occupying a smaller space in the boot and being lighter - which improves fuel consumption.
It loses the two rear seats of the TT Coupé, but all that car's good traits remain: excellent quality and cabin design, powerful engines, prestige, and a well-judged blend of comfort and driving fun.
What is it like to drive?
The TT Roadster serves up a near identical driving experience to the coupé, which means it blends accurate steering and agility with good levels of day-to-day comfort. The obvious bonus is open-top motoring, which comes courtesy of an electric folding soft top. The roof keeps road and wind noise out well, though it hinders rear visibility somewhat. Even the range-topping high-performance TT S and TT RS models are available as Roadsters, though the 2.0-litre TDI diesel makes most sense. It offers 51.4mpg fuel economy, while being quick, refined and quiet.
Is it comfortable?
Like the Coupé, the Roadster's seats are comfortable, and there's plenty of steering wheel height and reach adjustment. Fancy adaptive suspension is available, which basically gives the car a sportier driving feel at the flick of a switch. It's a good system, but it's expensive and without it the TT Roadster is perfectly comfortable - sometimes the sporty setting can cause steering wheel and cabin vibration over potholes. The bigger wheels of S-Line versions can have the same effect. With the roof down, the Roadster does a good job of keeping wind from swirling around the cabin, even at motorway speeds, making it a relaxed summer cruiser.
Is it practical?
The two back seats found in the TT coupé are ditched for the Roadster, though they're no great loss because they're not much use anyway. What's left is a cabin that feels spacious with the roof up or down for two people, and although the boot is small, at 250 litres, it's adequate for a couple of large holdalls.
Is it reliable?
Audi's reputation for solid build quality and reliability is well deserved - few cabins have switchgear and materials that feel as good to touch. That said, owners are known to have reported various niggles, and the car featured 27th of 100 in the Driver Power survey 2010, below a number of more 'mainstream' models.
Is it value for money?
Like all Audis the TT Roadster is not cheap to buy, yet there's a definite feeling of getting what you pay for. Hire purchase rates are relatively low too because the car holds its value so well. Interestingly, despite the Roadster being more expensive like-for-like than the Coupé, the entry-level 158bhp 1.8 TFSI petrol Roadster is the cheapest TT available, because that engine and specification isn't available with the Coupé. It still gets alloys and air conditioning, but misses out on leather upholstery. Generally, the TT is priced below the Mercedes SLK and BMW Z4 hard top convertibles too.
Running costs
Opt for the 2.0-litre TDI and you're laughing where fuel economy is concerned: it will return over 50mpg - not bad for a prestige convertible. Low CO2 emissions means it's reasonable to tax too. Further up the range, the 208bhp 2.0-litre TFSI is powerful but returns over 40mpg with it, while you'll be lucky to see half that if you go for the TT RS Roadster.
YOU'LL LOVE
• Cabin quality and style• Well insulated, quick to fold roof• 2.0-litre TDI running costs
YOU'LL HATE
• Lack of rear seats• Small boot• Sportier versions not as comfortable
Engine management light: top 5 causes of amber engine warning light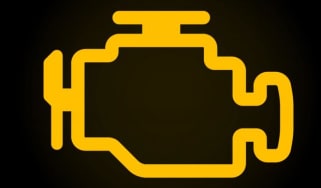 Engine management light: top 5 causes of amber engine warning light
Best new car deals 2023: this week's top car offers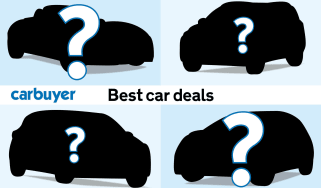 Best new car deals 2023: this week's top car offers
Tesla Cybertruck finally delivered: specs, prices and UK availability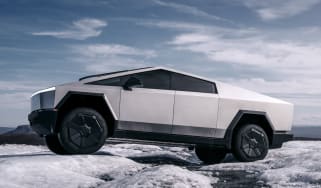 Tesla Cybertruck finally delivered: specs, prices and UK availability