Bentley Continental Supersports Convertible: The Fastest Four Seat Drop Top In The World
Bentley has just announced the car you never knew you wanted
[See the latest iMOTOR magazine here]
Bentley's Continental Supersports is bonkers. It's a lighter, faster Conti GT that's still posh as ever. A bit like a rocket-powered five-star hotel if you will. And now Bentley has extended the Supersports brief to the convertible version, just in time for the Geneva Motor Show.
PowerplantedUnder the bonnet is a 630hp version of the 6.0-litre W12 engine. And while the power figure is impressive, it's more the 800Nm of torque produced from the just 2,000rpm that'll really get your attention. Thanks to a 90kg weight drop over the current GTC Speed, 0-62mph now takes 4.2 seconds. Blimey.
In the bendsBut the Supersports Convertible isn't just a dragster that's scared by corners. Power is now split 40:60 front:rear to reduce understeer; the dampers, suspension bushes and rear anti-roll bar have all be uprated too. To save weight, the SSC gets new 20-inch rims, which shave 10kg, and ceramic brakes as standard which lose a further 20kg.
Styling tweaksDesign-wise there are a few minor changes, with new air intakes at the front to feed more air into the intercoolers, a fair bit more chrome and new rear spoiler. On the inside, there are new carbon fibre front sports seats which save 45kg, and lots of Alcantara and soft leather too.
On your walletNo prices for this beast have been announced yet, but we'd be surprised if you got much change from £170,000. After all, it is the fastest drop top that Bentley has ever built.
Engine management light: top 5 causes of amber engine warning light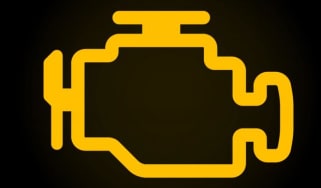 Engine management light: top 5 causes of amber engine warning light
Top 10 cheapest electric cars 2022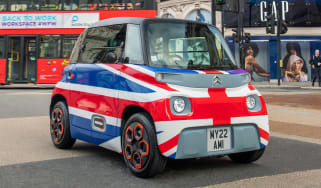 Top 10 cheapest electric cars 2022
Top 10 best electric SUVs 2022
Top 10 best electric SUVs 2022