BMW 5 Series Review
We take the new, improved sixth generation BMW 5 Series for a drive. Read our review to see what we thought.
"The new 5 Series is different. But in a really good way."
What is it?Over the five previous generations the BMW 5 Series has been an innovator, trendsetter, groundbreaker, limo beater and rule breaker. And so it makes perfect sense that the latest incarnation should move the executive class on in a similar way. So I've got myself a top spec 535i to see if that's the case
What's it like on the outside?The old Chris Bangle-designed 5 Series certainly caused a few murmurs amongst the uber-conservative BMW faithful. But while you may or may not have got on with the styling, Dame Edna Everage headlights included, the new 5 Series doesn't really break the same ground that the old one did. It's by no means ugly, it's just a bit anonymous and I can't help but think that somehow the design looks older than the one it replaces.
What's it like on the inside?The new 5 Series has the best interior in its class. Fact. Better even than the Jag XF's with its surprise-and-delight twiddly vents and gear selector. Not only is it luxurious but it's spacious too with plenty of room in the front and the back. And, for the first time, leather is standard, even on the £28,000 entry level 2.0-litre diesel, which is nice.
The only complaints I have are that the grey spongy material BMW uses on the dash looks like the stuff they make prosthetic limbs out of and there's you can't put the car into gear if you don't have your seatbelt on, which is frustrating if you are just wanting to manoeuvre. Still, I guess that does stop you driving over your own head like you're a singer from an east end boy band.
What's it like to drive?The 5 Series has long been the dynamic benchmark in its class and this time around BMW has added even more things which it reckons will make the 5 even better to drive. For a start there's Integral Active Steering which is really artificial and isn't worth having, and Dynamic Damper Control, which certainly is.
What's more, while the old 5 was certainly engaging to drive, it wasn't exactly known for a comfortable, cosseting ride. But this one is based on the 7 Series platform. And, thankfully, some of the whaftiness has clearly rubbed off.
You can get the BMW 5 with a wide choice of petrol and diesel engines and they are all crackers. However, you'd have to be crackers to buy the 535i, because while it has 306hp and can sprint from 0-60mph in just 6 seconds, the 530d has pretty much the same performance and also costs £37k it does 45mpg instead of 33mpg.
95% of 5 Series buyers will opt for the new eight-speed auto gearbox. Don't try to be different and get a self shifter, the auto is awesome and makes the new 5 feel even more powerful than before.
VerdictBMW has shot back to the top of the class with the new 5 Series. All the typical BMW hallmarks are there – great engines, great chassis and great premium features. But this car offers something more than any other 5 that BMW has made. It rides seriously well and the interior's superb luxury and ambience is a real step forward. Just make sure you buy a more sensible model than the 535i unless you simply have to have the best of the best.
Car Specs - BMW 535i
| | |
| --- | --- |
| Engine: | 3.0-litre petrol, 306hp |
| 0-62mph: | 6.1 seconds |
| Top speed: | 155mph |
| Economy/emissions: | 33.6mpg/195g/km CO2 |
| Price/On sale | £38,585/Now |
We rate:The best gets better...with a brilliant interior
We slate:Buy a diesel insteadStyling isn't that brave
Rating:
By Mat Watson
New 2022 Toyota RAV4 Adventure revealed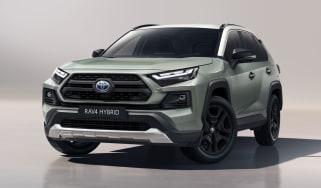 New 2022 Toyota RAV4 Adventure revealed
Best new car deals 2021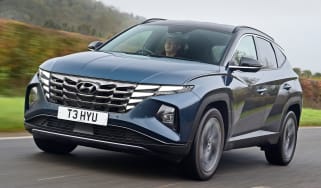 PCP deals explained – what is PCP finance?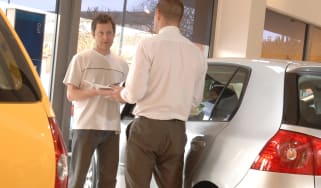 PCP deals explained – what is PCP finance?