BMW Z4 sDrive35 review
The new BMW Z4 is bigger, bolder and more expensive than ever before. But is it better? Read our review to find out
"BMW Z4, 370Z Cabrio or Boxster? Choices, choices"
Five grand can buy you a lot: a Caribbean cruise, a solid gold watch or even a brand new car… although I wouldn't recommend you waste your money on a Perodua Kelisa. Yet five grand is also how much more expensive the new BMW Z4 is than its predecessor. The range now starts at £28,625, which is quite a lot considering the world is in economic meltdown. Have I misread the press release? Or has BMW gone mad? Well neither actually.
You see the Z4 now has a folding metal roof. The system is very slick and retracts in just 20 seconds. But as with all folding hard tops, boot space is reduced with the lid stowed – by 100litres to be exact. And to get stuff out of the back you pretty much have to put the roof back up again, which is a pain. However, that's a small price to pay for the massive improvement in refinement the folding metal top offers over a fabric one.
The clever roof isn't the only reason for the price hike though. The Z4 is now only available with six-cylinder engines. There's a 2.5-litre; a 3.0-litre; and the one I drove, the range-topping 3.0-litre twin-turbo which incidentally won the engine of the year award. That's not too surprising because it delivers amazing performance accompanied by an amazing sound.
The new Z4 is 15cm longer and 1cm wider than before. As a result it feels quite different to drive. The ride is far superior and the cornering more secure. Basically, the Z4 feels more grown up. However, there is a downside - keen drivers probably won't find it quite as entertaining as the old car. And it certainly can't match a Porsche Boxster for thrills.
So then has BMW got it's pricing strategy all wrong? Not at all. The new Z4 is a far more accomplished machine than before. It's easier to live with, feels better built and is noticeably more spacious inside. Oh, and it looks nicer too. All this means that despite the economic crisis the new Z4 should actually appeal to a wider range of people than ever before.
Car Specs - BMW Z4 sDrive35
| | |
| --- | --- |
| Engine: | 3.0-litre twin-turbo, 306hp |
| 0-62mph: | 5.2 seconds |
| Top speed: | 155mph |
| Economy/emissions: | 30.1mpg/219g/km CO2 |
| Price/On sale | £37,060/April |
We rate:Clever roof system Brilliant engine Exciting to drive
We slate:Really expensive Boot space is limited No four-cylinder model
Rating:
by Mat Watson
Engine management light: top 5 causes of amber engine warning light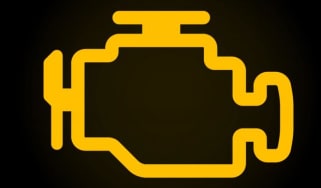 Engine management light: top 5 causes of amber engine warning light
Electric MG 4 to arrive in September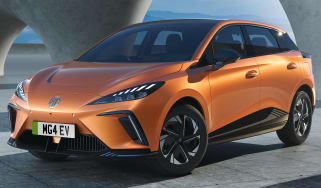 Electric MG 4 to arrive in September
Best new car deals 2022: this week's top car offers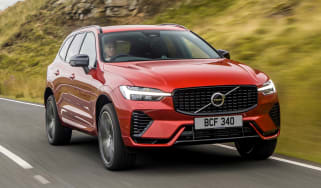 Best new car deals 2022: this week's top car offers