Eleanor Ford Mustang review
We review a replica of the 1967 Eleanor Ford Mustang that starred in the remake of Gone in 60 seconds
"This car is savage"
Okay, so this car has a woman's name, but it's definitely not for girls. It's an exact replica of the awesome high-performance 1967 Ford Mustang nicknamed 'Eleanor' from the hit movie Gone in 60 Seconds with Nicholas Cage. This is the first car of its kind to arrive in the UK and seller Clive Sutton invited me to try it.
Now don't be fooled by the car's classic looks. This model is all new. It has been hand-built using a brand new bodyshell and features thoroughly reengineered suspension and brakes. As a result this pony goes, stops and corners like a modern performance car.
Official figures haven't been released, but from the driver's seat the Eleanor is just ballistic. I have no doubt it would do 0-60mph in less than five seconds. The colossal V8 pumps out 535bhp and in the boot is a bottle of nitrous oxide should you ever need an extra dose of performance. If that's not enough, you can even spec a supercharger which increases power to 750bhp! I don't recommend you bother because, as it is, the base model is as savage as a rampaging Boudica.
Obviously, the Eleanor isn't just about performance. Style is equally as important. And inside this particular Mustang doesn't disappoint. There's a wood-rimmed steering wheel, leather bucket seats and racing harnesses. Thankfully, you also get some modern features such as a decent stereo and air con. The only downside is the use of cheesy Gone in 60 Seconds logos, which adds all the class of a Planet Hollywood bomber jacket.
This is shame in a car that costs £130,000. Yes, you read that right, and yes, the Eleanor is similar money to a Ferrari F430. But anyone who is looking to buy one probably already has a Fezza or three. In fact, while I was filming the Eleanor, the brother of a certain music svengali and reality show host turned up to check if the Ford has the X factor. Believe me, it does.
Car Specs - Eleanor Mustang
| | |
| --- | --- |
| Engine: | 6.7-litre V8, 535bhp |
| 0-62mph: | 4.5 seconds |
| Top speed: | 171mph |
| Economy/emissions: | Don't be ridiculous |
| Price/On sale | £130,000/Now |
We rate:Goes as good as it looks Amazing exhaust note Very very exclusive
We slate :Petrol fumes Some cheesy badging Stolen in 60 seconds?
Rating:
Check out Wallpaper and ringtones in our downloads section
by Craig McAlpine
Top 10 best hybrid cars 2021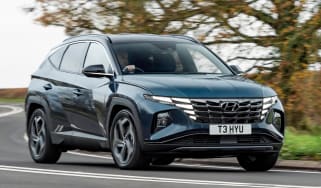 Top 10 best hybrid cars 2021
What is AdBlue?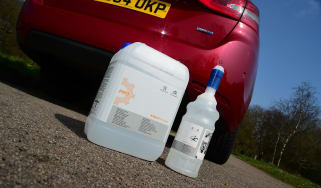 Top 10 best company cars 2021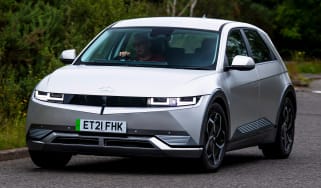 Top 10 best company cars 2021