Ford Fiesta SportVan review
The Ford Fiesta SportVan is the fastest Fiesta diesel Ford makes. Read our review of the best handling van you can buy
"The Fiesta SportVan is so much fun to drive. No really..."
Here at iMOTOR we're big believers in the late, great Lotus founder Colin Chapman's belief in "adding lightness" to boost performance. So for that reason, I was surprisingly keen to get my hands on the new Ford Fiesta SportVan.
And that's thanks to the fact that the van version of the Fiesta is basically the normal three-door, stripped of its rear seats and rear windows. In all, the SportVan is 121kg lighter than the diesel Fiesta Zetec three-door.
So, while Ford has no plans for an ST version of the new Fiesta, the fastest oil burning version of new Fiesta is actually this SportVan.
And despite only having a 90hp 1.6-litre diesel engine under its bonnet, the SportVan is actually loads of fun to drive. OK, it's not going to worry an Elise in the bends, but the Fiesta's 200Nm of torque is more than enough to put a smile on your face.
The sweet steering and snickety gearbox are all carried over from the normal Fiesta Zetec too. Add in the practicality of a 1,000 cubic litre flat-floored load space, and we can't really think of a more appropriate rapid response vehicle for a courier or suchlike.
The SportVan also gets the road car's 16-inch alloys, air conditioning, Bluetooth, sports seats and sport suspension too, meaning that the Fiesta van looks the part, drives well and isn't a bad place for its human cargo to reside either.
If carrying small packages from A to B in speedy style is your bag, the Fiesta SportVan will set you back £10,780+VAT, and returns an impressive 67.3mpg.
Car Specs - Ford Fiesta SportVan
| | |
| --- | --- |
| Engine: | 1.6-litre diesel, 90hp |
| 0-62mph: | c.11.5 seconds |
| Top speed: | c.110mph |
| Economy/emissions: | 67.3mpg/110g/km CO2 |
| Price/On sale | £10,780+VAT/Now |
We rate:Funky looks. For a van. Decent diesel engine Excellent chassis
We slate:Fastest Fiesta should be an ST Load bay lip is quite high Builder's bum
Rating:
by Tom Phillips
Engine management light: top 5 causes of amber engine warning light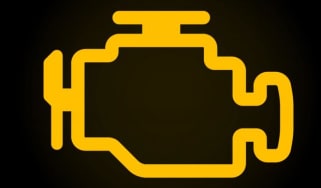 Engine management light: top 5 causes of amber engine warning light
Best new car deals 2023: this week's top car offers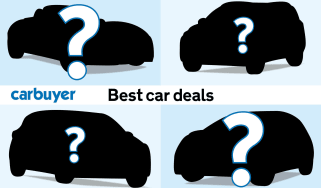 Best new car deals 2023: this week's top car offers
Swoopy new Toyota Sport Crossover Concept to take on Polestar 2 in 2025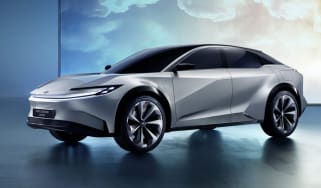 Swoopy new Toyota Sport Crossover Concept to take on Polestar 2 in 2025