Honda Insight hybrid review
The Honda Insight is the first serious competition that the Toyota Prius has had. Read our review to see how the new Insight drives
"Is the price the only thing that's right with the Honda Insight?"
Honda appears to have decided that Toyota has too much of a head start with the Prius - now on its third generation - to compete directly on mpg and CO2
Instead, Honda's tactic will be to build the Insight cheaply, so its estimated Prius-beating price tag of less than £15,000 is well on target to steal some sales.
As you can see, the Insight bears a striking resemblance to the Prius. That's not mimicry or flattery – it's just the most aerodynamic shape for a car.
But the Insight is smaller than the Prius and claims to offer a more dynamic driving experience thanks to its combination of Jazz and Civic chassis components.
The Honda uses a clever Integrated Motor Assist drivetrain. This sandwiches a 13hp electric motor between the car's 88bhp, 1.3-litre VTEC petrol engine and its CVT gearbox.
The combined output is 98bhp and 167Nm of torque – all of which is available from as little as 1,000rpm, so the Insight has plenty of performance. Throw in firm suspension, nicely weighted steering and a paddleshift gear selector on higher-spec models, and you have the first fun-to-drive petrol electric car – at least when you compare it to its main competition.
But hybrids are more about efficiency than fun, and the Insight encourages you to maintain a light right foot with its Eco Assist display. This takes pride of place in the centre console, and it has a flower graphic that grows leaves and petals the more efficiently you drive.
A more conventional bar graph also shows energy consumption and the back lighting on the speedo also changes colour to indicate if you're driving economically or not. A bit like a hippy's lava lamp reinvented for the 21st century.
Honda's also keen to help you out in your quest to save the planet, with an Econ mode, which remaps the throttle to be less aggressive and turns down the air conditioning.
On a fuel economy route set up especially by Honda for my drive, we first ignored the car's promptings and left Econ mode off and still managed 42.4mpg.
When we let the Insight tell us how to drive and coasted down a few hills, that figure shot up to 65.6mpg. Impressive.
Even without the hybrid technology, the Insight is a great family car. It has more legroom than the Jazz and having the compact battery mounted under the rear seats gives it more boot space than its Toyota rival. The interior plastics all have a high-quality feel, too, and you can still get posh options like sat-nav, iPod integration and Bluetooth.
When it goes on sale in March, the Insight will open the hybrid market to buyers on a smaller budget and provide a real alternative to the Prius.
| | |
| --- | --- |
| Engine: | 1.3-litre 4cyl, 98hp & **hp hybrid motor |
| 0-62mph: | 10.0 seconds (est.) |
| Top speed: | 110mph (est.) |
| Economy/emissions: | 64.2mpg/101g/km CO2 |
| Price/On sale | £14,995/March |
We rate:Hybrids getting cheaper... ...and more fun to driveAn alternative to the Prius
We slate :Less distinctive than first InsightGuages can be distractingNo Type-R version
Rating:
by Bryce Richards
Top 10 best hybrid cars 2021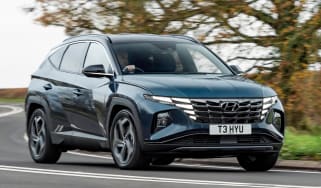 Top 10 best hybrid cars 2021
Genesis GV80 SUV review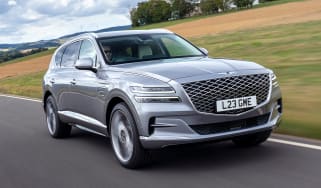 What is AdBlue?