Jaguar XKR Speed Pack and Black Pack To Debut At Geneva
Yet another Brit manufacturer gets carried away. This time it's Jaguar with the launch of the fastest XKR ever, the 174mph XKR Speed Pack.
[See the latest iMOTOR magazine here]
We're feeling a bit like the UK's small but merry band of carmakers have been sharing a few too many real ales recently. Not only do we have a new Lotus Elise to celebrate, and the fastest ever Bentley drop top, we've now got the fastest ever Jaguar XKR to add to the list.
Speed merchantsAccording to Jag, buyers if the current XKR have been a bit narked that their speedy coupes are limited to 155mph. So Jag has responded by developing the optional Speed Pack which lifts to top whack to 174mph. It's still limited, mind.
The Speed PackTo ensure that your XJR doesn't attempt to turn itself into an aeroplane when you're bombing down a nice empty stretch of derestricted Autobahn, the Speed Pack also includes a new front splitter and larger rear spoiler for added downforce; recalibrated Active Differential Control and tweaks to the steering to reduce sensitivity at very high speeds.
The Black PackYou also get a host of other minor stuff like red brake callipers, 20-inch rims and a smattering of chrome details. If you're into style, Jag has also created the Black Pack to compliment the Speed Pack, which comprises different wheels, gloss black trim on the outside and even an optional XKR graphic which runs up the side like on old Porsche 911s.
Prices, pricesIf all this sounds just a bit too good to be true, you'll want to know some prices. You can only get the Speed Pack on the XKR Coupe, which starts at £74,955. The Speed Pack costs £3,500 extra. You can only get the Black Pack with the Speed Pack, so if you want a Speed Pack Black Packed XKR you're looking at £4,000 extra, making the fastest, blackest XKR ever £78,955.
Engine management light: top 5 causes of amber engine warning light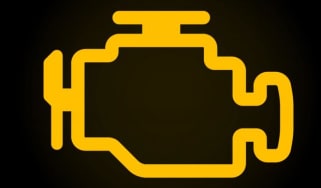 Engine management light: top 5 causes of amber engine warning light
Best new car deals 2023: this week's top car offers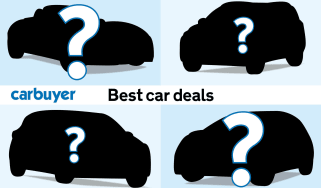 Best new car deals 2023: this week's top car offers
Top 10 best cars under £200 per month 2023/2024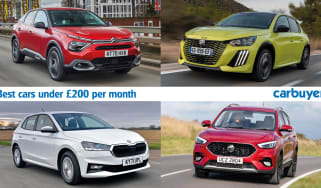 Top 10 best cars under £200 per month 2023/2024