Ken Block's Subaru Impreza with caterpillar tracks
DC Shoes co-boss and all-round driving legend Ken Block has unleashed his latest creation, a 400hp Subaru Impreza rally car with caterpillar tracks.
"Kenny from the Block's toy collection gets even better"
Ken Block is a proper internet legend and we just love seeing what he'll come up with next. So hot on the heels of his rally programme, jump videos and amazing gymkhana series, he's only gone and built a Subaru Impreza rally car with caterpillar tracks. Mazin.
He's called it the TRAX STI, and it was built for him by Vermont Sports Car, the same blokes who build his normal rally Impreza. The tracked-up STI has a 400hp 2.5-litre engine, competition spec Group N dampers and a proper hydraulic handbrake. And those tracks of course.
We've pasted in this first hi-def vid of the car in action around Block's place in Utah. These first runs are a shakedown before the car stars in the next DC MTN.LAB snowboarding video where it will tow a custom-designed sleigh which can transport four snowboarders, their snowboards, and all their gear.
"The TRAX STI is a very fun project for me," said Block. "It combines a two of my favorite things in life: driving a rally car in the snow and snowboarding in the powder in the backcountry. Having a house in Utah (the DC MTN.LAB), I get to enjoy lots of sliding around on the snow, but this project takes that to a whole new level as I can now hit up the backcountry in the fastest snow cat ever. It's incredibly fun having the ability to push the high-power Subaru on the slopes and to backcountry spots that normal cars could never go!"
Source: DC Shoes Auto
What is AdBlue?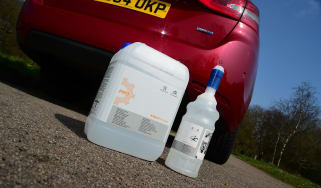 Top 10 best company cars 2021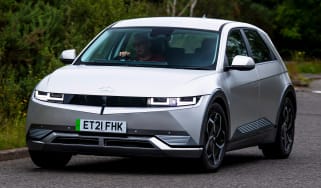 Top 10 best company cars 2021
Genesis GV80 SUV review