Kia Cee'd 1.6 diesel review
Kia has facelifted and fettled the Cee'd - how good is the 'new' car compared to the 'old'?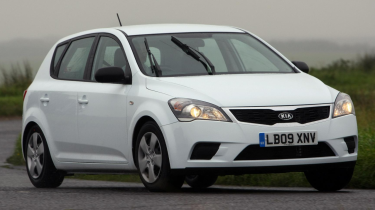 "What it isn't, however, is a hot hatch"
What is it? A facelifted, sharper looking and partially re-engineered Kia Cee'd.
What does it look like? I'll be honest here – the new Cee'd does look a lot better than the car it'll replace on October 1st. The new Kia 'family face' gives it a more premium look in comparison to the older, Pacific-Rim look.
The new grille stretches to both headlights, its chrome detailing neatly mirroring the large trapezoidal air scoop beneath.
The rear remains largely unchanged from the current c'eed, though Kia is very proud of its new 'LED look' rear light arrangement. It may look like it's a swanky LED cluster from a distance, but up close it's just a clever cover.
What's it like inside? The new Cee'd retains the space of the car it replaces – mostly because Kia hasn't changed the interior dimensions at all. However the centre console has had a minor refresh and looks better for it.
The stereo is controlled by a new circular control. It may sound like a volume knob, but it's not. Within the circle lays clever tech which links to your iPod or other such external MP3 player to the stereo proper. In a premium supermini this is standard, but Kia's version is actually better sorted than most of the others, allowing submenu navigation with no problems at all.
So what's it like to drive? The new 'U2' 1.6-litre diesel engine is a real peach. As cliché as that sounds it's true – 225Nm of torque gives it enough grunt to pass most things you find dawdling on a single carriageway.
Add a smooth(ish) six ratio gearbox into the mix and the motorway becomes a breeze. Kia has added some extra soundproofing to the Cee'd, so even when you're driving at European cruising speeds there's minimal wind and road noise.
What it isn't, however, is a hot hatch. Don't expect to be burning people off at the lights. 11.5seconds to get from 0-62mph isn't exactly sprightly now, is it?
The new diesel engine emits a pleasingly low 115g/km CO2 in 115hp guise (the 90hp engine only squirts out 110g/km) thanks to Kia/Hyundai's optional new ISG stop/start system.
Verdict It's a sorted hatch without any pretentions to anything more. The new Cee'd, in diesel trim at least, is a perfectly adequate mode of transport. It was before, too – but now it emits less carbon dioxide and has stop start. And a much nicer face, too.
Car Specs - Kia Cee'd 1.6 Diesel ISG
| | |
| --- | --- |
| Engine: | 1.6-litre diesel, 115hp |
| 0-62mph: | 11.5 seconds |
| Top speed: | 116mph |
| Economy/emissions: | 64.2mpg/115g/km CO2 |
| Price/On sale | £TBC/October |
We rate: Loads of room inside New 'family face' looks really good
We slate: Can be a bit sluggish It's not all new at all - it's had a nose job
Rating :
By Alex Goy
New 2024 Porsche Panamera – new looks, interior, and Turbo E-Hybrid model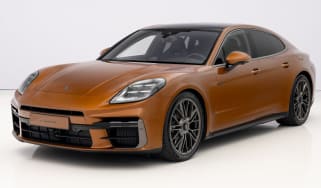 New 2024 Porsche Panamera – new looks, interior, and Turbo E-Hybrid model
Best new car deals 2023: this week's top car offers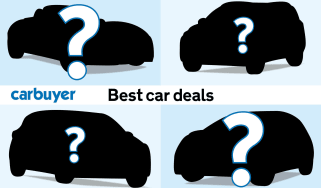 Best new car deals 2023: this week's top car offers
Toyota Yaris Cross updated for 2024 – new tech, trim and hybrid option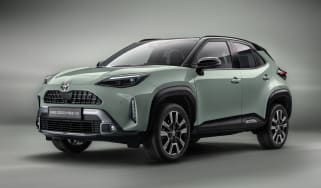 Toyota Yaris Cross updated for 2024 – new tech, trim and hybrid option