Kia Sorento 2.2 CRDi review
The Kia Sorento is now available in UK spec. But is it any good? Our review reveals all.
"Great engine, good interior and good looks. Just the badge to sort now."
What is it?Phase one of Kia's plan for UK domination was to get cars to market which were cheap as chips. Now that's been achieved, phase two has brought quality to the equation too, so the new Sorento SUV junks the old school ladder frame chassis in favour of a proper road-biased monocoque, quality fixtures and fittings and, of course, a whacking great seven year/100,000 mile warranty.
What's it like on the outside?The Sorento is a pretty anonymous-looking beast, but it's not unattractive. There's a definite Lexus RX450 influence to the front end, with its angular headlights and new Kia trademark tiger snout grille, while at the rear the effect is less convincing with those big Lincoln-Navigator-esque LED rear lights.
The look is best described as 'Asian carmaker designs American SUV', so it's not surprising to learn that the Sorento was penned in Kia's California design studio. But that's not meant in a bad way either. Its lines have the quality and solidity implied in Toyota's products, which shows how quickly Kia is catching up with the big league carmakers.
What's it like on the inside?The Sorento's interior is seriously impressive. For a start, while the exterior has actually been made smaller than the car it replaces, there's bags of space inside. The front and rear seats have been slimmed down to give you the choice of opting for a third row of small-people-only chairs, while the boot is now 15% bigger than the old car's.
The fit and finish is also first class, and while there's the odd hard plastic on the dash, the bits you actually come into contact with are all soft-touch and silicone-damped. Kit in the mid-range KX-2 variant I drove was impressive too, with iPod connectivity, heated seats and auto everything all standard.
What's it like to drive?The Sorento is a 2.5-tonne SUV that's been tuned for comfort. Its suspension is soft but well damped so motorway cruising is as effortless as it is comfortable. Show the Sorento a bend and its direct steering and squarish front end allow you to place it on the road with ease. Body roll is pronounced, but this only serves to remind you to take your drive easy.
The new 2.2-litre diesel engine is impressive. It's 422Nm of torque makes mincemeat of the car's weight, while the six-speed manual gearbox is slick and positive. The auto option isn't bad either, with the unit having very long gear ratios to maximise economy and use all that torque to good effect.
Technically the Sorento does have a hill decent control and a lockable centre diff but it's no off roader. However, the four-wheel-drive version I tested would doubtless make an excellent tow car.
VerdictThe Sorento is yet another step forward for Kia as it continues to build ever more impressive cars both to look at and drive. The engine is excellent, the interior is comfy and the equipment you get as standard will give its rivals headaches. There's still room for improvement in the dynamics, quality of plastics and so on, and the badge is still short on cachet, but Kia is catching up fast.
Car Specs - Kia Sorento 2.2 CRDi KX-2
| | |
| --- | --- |
| Engine: | 2.2-litre diesel, 194hp |
| 0-62mph: | 9.6 seconds |
| Top speed: | 118mph |
| Economy/emissions: | 42.8mpg/174g/km CO2 |
| Price/On sale | £25,495/Now |
We rate:Great enginePremium quality interior
We slate:Bodyroll in bendsBadge cachet
Rating:
By Tom Phillips
Top 10 best cheap-to-run cars 2022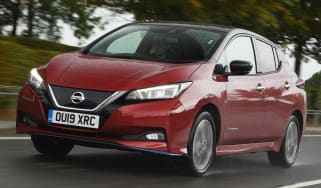 Top 10 best cheap-to-run cars 2022
Top 10 best cheap cars 2022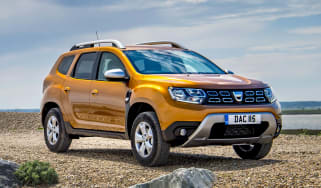 Top 10 best cheap cars 2022
New car delivery times: how long will you have to wait?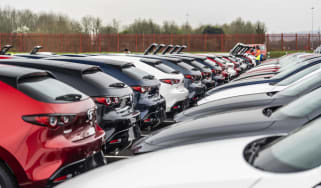 New car delivery times: how long will you have to wait?