Mercedes SL350 review
The Mercedes SL has a long history of offering a luxurious and refined way of traveling big distances in style. Read our review to find out if the SL350 carries on this tradition
"New engine, plenty of style, is this 350 all the SL you'll ever need?"
The Mercedes SL is synonymous with luxurious, refined cruising. But the latest generation of the SL caused controversy when the facelifted version arrived around a year ago.
And that's because Mercedes decided to make the SL look much more aggressive, adding CLS-inspired L-shaped lights and a more furrowed bonnet. But I reckon it looks a lot more masculine than the car it replaced too, which can only be a good thing when driving a convertible.
One of the hardest things to achieve with a drop top is the balance of making the car look as attractive when the roof is up as when it's down. Thanks to the well-developed folding hardtop that Mercedes has refined over the last decade, the SL's proportions look right no matter where the top is. Despite the folding roof, there's even space for golf clubs in the boot too.
My car is the entry-level SL350, but with a 316hp 3.5-litre V6 under its bonnet, the SL is no slouch. There's plenty enough power to get the big Merc off the line, and the engine sounds good too. At low speeds the ride is a little firm, but this compromise in ride around town ensures that the SL's trademark high-speed waft remains excellent, making it a very relaxing car to drive long distances.
The cabin compliments the SL's chilled driving dynamics too. As you'd expect, there are creature comforts like a hard disc-based sat-nav, climate control and multi-adjustable electric seats. My car had the optional Airscarf fitted too, which blows hot air around your neck when the top is down. It works well if you're into top-down early morning blasts. Unfortunately, the iPod connection for the stereo was less reliable.
The SL is still the default choice for those who like to cover big distances in effortless style. And with the 3.5-litre V6 under the bonnet, there's really no need to opt for a SL from higher up the range. That makes it a bit of a bargain. Sort of.
Car Specs - Mercedes SL350
| | |
| --- | --- |
| Engine: | 3.5-litre V6, 316hp |
| 0-62mph: | 6.2 seconds |
| Top speed: | 155mph |
| Economy/emissions: | 28.5mpg/236g/km CO2 |
| Price/On sale | £63,706/Now |
We rate:Punchy engine Super-smooth gearbox Motorway cruising
We slate:Ride around town iPod connection Mega-expensive options
Rating:
by Paul Slater
Engine management light: top 5 causes of amber engine warning light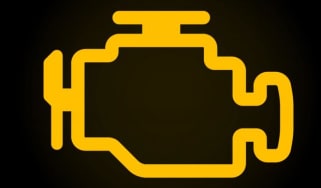 Engine management light: top 5 causes of amber engine warning light
Best new car deals 2023: this week's top car offers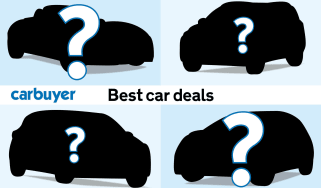 Best new car deals 2023: this week's top car offers
Swoopy new Toyota Sport Crossover Concept to take on Polestar 2 in 2025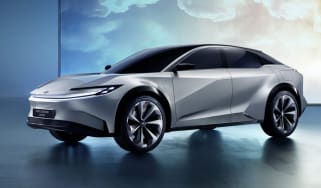 Swoopy new Toyota Sport Crossover Concept to take on Polestar 2 in 2025