Mercedes SLS Cabriolet faces the elements
The Mercedes-Benz SLS AMG Cabriolet is spotted taking on the Nurburgring in the rain, but, will it be a true drivers car?
This is Mercedes' newest supercar, the SLS Cabriolet, spotted by our spies undergoing wet weather testing at the Nurburgring. Following elaborate testing in the Californian heat, the damp conditions will soon highlight any shortfalls in the canvas hood.
[See the latest issue of the iMOTOR digital magazine here]
The 'Ring itself ought to emphasise any lack of stiffness missing from the Cabrio's topless body especially as the new iconic gullwing doors are replaced by normally operating items.
These spy shots show a strange hood fitment, stretched along the rear boot lid, no doubt covering up a juicy design feature hidden from prying motoring website and magazine eyes.
The active air brake is also clearly visible providing valuble downforce in these tricky conditions.
Containing the same AMG 6.3 litre V8 found in the SLS Gullwing, the Cabriolet or Roadster version (Mercedes haven't coined the name yet) should be able of approaching the coupe's 195mph top whack and sub 4.5 second 0-62mph time.
Coincidentally, it will be the SLS's weight that will drag the latest AMG built muscle car into the realm of a great drivers car. It will also be interesting to discover which model customers receive more favourably, once the use of the gullwing doors is experienced in the real world.
Words: George Chapman
New electric MG4 hatch to start at £25,995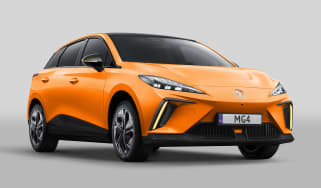 New electric MG4 hatch to start at £25,995
Kia EV4 SUV to take on the Volvo XC40 Recharge
Kia EV4 SUV to take on the Volvo XC40 Recharge
Best new car deals 2022: this week's top car offers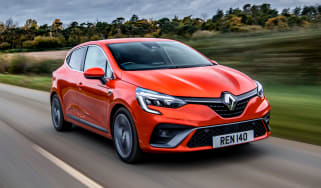 Best new car deals 2022: this week's top car offers