Mitsubishi Lancer Sportback Ralliart Review
Is Mitsubishi's Lancer Sportback Ralliart able to take on traditional hot hatches like the mighty VW Golf GTI? Read our review to find out.
"Less in your face than an Evo but still not descrete"
What is it?Mitsubishi's answer to the Subaru Impreza WRX – a hot hatch with four-wheel-drive that's aimed at stealing sales from traditional front-wheel-drive models such as the Golf GTI. It fills the gap in Mitsubishi's range between the 141hp Lancer 1.8 and the 300hp Evo X. The Ralliart comes with a 2.0-litre turbo engine with 240hp which is mated to Mitsubishi's SST dual clutch paddle-shift transmission. What does it look like?Less in your face than an Evo, but it's by no means discrete. The pointy-vented nose and massive grille gives it a shark-like quality and is very boy-racer. But if that's your bag then the Lancer is certainly more attractive than the Subaru Impreza which seems to have been designed by a blind person. The Ralliart is particularly striking in white with smoked alloys.
What's it like inside?The curvy design of the dash with carbon fibre effect is nice and the instrument panel feels suitably sporty. It's just as shame Mitsubishi appears to have built the cabin out of recycled plastic from microwave meal cartons. Everything you touch is brittle and scratchy – apart from the steering wheel which, in stark contrast, is among the best in this class as is the levels of standard kit.What's it like to drive?Any illusions that this is an Evo X in all but power are soon shattered at the first sign of a bend. Because the Mitsubishi Lancer Sportback Ralliart lacks the yaw control of its big brother, which apportions torque to individual wheels, it doesn't corner anywhere near as well. Where the Evo X digs into the tarmac and just goes round any bend the Ralliart has much more of a tendancy to understeer and run wide.
The Ralliart doesn't handle badly - it corners pretty flat and actually gets better the faster you go as keeping the power on mid bend helps reduce the understeer. It's just as bit of a disappointment after an Evo is all. And it doesn't have similar telepatic steering either. At least the ride is much better. But it's not as good at that in a Golf GTI. And even though the VW is only front-wheel drive it seems to have more grip and agility.
And compared to the Golf, the Mitsubishi Ralliart's engine feels a bit like an old-fashioned turbo. There is noticeable lag until about 3,000 rpm at which point there's a sudden rush of torque. Yet it runs out of puff at the top end. That said the car is fast - 0-62mph takes just 7.1 seconds - but somehow you feel isolated from the sensaiton of speed.
Past of the reason for this is the Mitsubishi's SST gearbox. It works pretty well in sport mode so long as you use the steering wheel-mounted paddles to swap cogs. Changes are fast but there is a slight surge between ratios which you just don't get with VW's DSG system. And if you don't like the 'box then tough! You can't get the Ralliart with a manual.
Partnership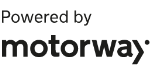 Need to sell your car?
Find your best offer from over 5,000+ dealers. It's that easy.
VerdictConsidering the Mitsubishi Lancer Sportback Ralliart has four-wheel-drive, paddle-shift gearbox and loads of kit as standard it seems pretty good value compared to the VW Golf GTI. And if you want an agressive looking hot hatch that stands out from the crowd it's well worth a look. But the truth is the Golf is better to drive, much cheaper to run, will be worth a lot more at resale time. Plus people won't think you wear tracksuits.
Car Specs - Mitsubishi Lancer Sportback Ralliart
| | |
| --- | --- |
| Engine: | 2.0-litre turbo, 240hp |
| 0-62mph: | 7.1 seconds |
| Top speed: | 136mph |
| Economy/emissions: | 27.7mpg/ 243g/km CO2 |
| Price/On sale | £21,649/ Now |
We rate:Impressive ride quality Striking looks
We slate:Can't get it with a manual Doesn't actually feel that fast
Rating:
By Mat Watson
New 2024 Dacia Duster arrives – popular budget SUV enters its third generation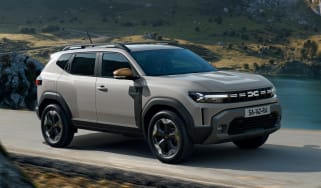 New 2024 Dacia Duster arrives – popular budget SUV enters its third generation
Best new car deals 2023: this week's top car offers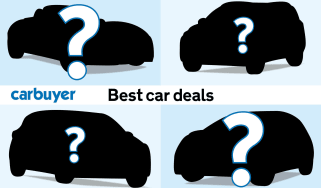 Best new car deals 2023: this week's top car offers
Top 10 best cars under £200 per month 2023/2024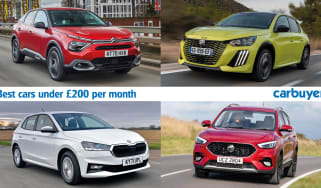 Top 10 best cars under £200 per month 2023/2024