New British Supercar Revealed, the Arash AF-10
It's been years in the making, but the Arash AF-10 supercar is nearly ready
Pegged at £320,000 the F-10 isn't cheap (at all), but you do get a lot for your money. Well, you get a lot of carbon fibre – so technically don't get a lot for your money. Everything on the Arash that can be carbon fibre is made of carbon fibre. There are obvious exceptions (exhaust, engine, suspension, roll cage and fuel tank), of course.
As with most small British supercar manufacturers it'll be powered by a Corvette Z06 sourced LS7 V8. It comes with 550bhp and 644NM straight out of the crate, so it's not going to be a slouch. To put that into perspective – Arash reckons the AF-10 will break the magic 200mph barrier.
However… after the AF-10 hits the streets early next year, development on the AF-10S will begin. The AF-10S will apparently boast 800bhp+ and be a genuine rival for Bugatti's fearsome (but not buoyant) Veyron.
We're likely to see it appear at some point early next year.
Top 10 best hybrid cars 2021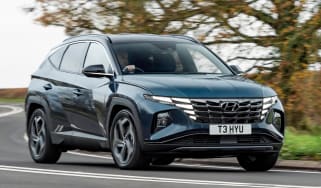 Top 10 best hybrid cars 2021
Genesis GV80 SUV review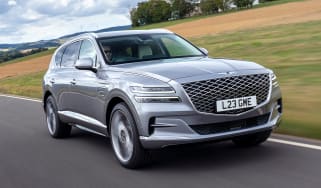 What is AdBlue?