Official: Jaguar XFR is the fastest Jaguar ever, previews XFR S special ed
Secret speed trials on the Bonneville salt flats in Utah confirm that the Jaguar XFR is the fastest car that Jag has ever built, clocking a top speed of 225.675mph. And it previews a special XFR S coming in late 2010 too
"The Jag XFR is officially rapid"
See Jaguar's record run on video! Click here.
In preparation for the run, the XFR was given an aerodynamic makeover, including the addition of a massive rear wing and a parachute just in case it all went wrong.
While the car's engine internals and gearbox were left standard, a revised air intake, exhaust system, a beefed up supercharger and remapped ECU liberated 600hp from the car's V8.
Just like the Jaguar XKR S, this leaves the door open for the rumoured Jaguar XFR S that Jaguar sources have alluded to being built in limited numbers towards the end of the car's life, arriving in late 2010.
For now, credit is due to Paul Gentilozzi, a Jaguar racing specialist who also owns motorsport preparation company Rocketsports Racing, who undertook the record-breaking XFR run.
He smashed the existing company record of 217.1mph set in the Jaguar XJ220 in 1992.
What is AdBlue?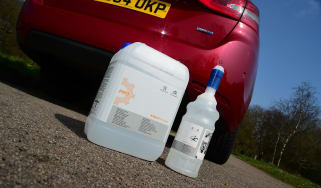 Top 10 best company cars 2021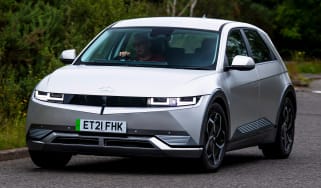 Top 10 best company cars 2021
Genesis GV80 SUV review