Renault Scenic
The Scenic first arrived in 1996 and Renault laid claim to inventing the compact MPV at the time. It doesn't have the full seven seats, but the larger Grand Scenic takes care of that and offers big families the space that they need.
Both cars are practical, comfortable and refined. They're well suited to family life and represent good value for money, as a people carrier should do.
What is it like to drive?
The small, 1.5-litre dCi turbodiesel engines are not the fastest units around, but they are adequate and inexpensive to run. The larger engines - the 1.9 and 2.0-litre dCi turbodiesels offer a more relaxed driving experience. The 1.6-litre petrol unit is best avoided and the 2.0-litre petrol is only available as an automatic. The 1.4-litre turbocharged petrol engine is worth a look though, as it is quite competent and quick. The Scenic's high driving position means visibility is good all-round.
Is it comfortable?
There is more space inside the Scenic than ever before. It's longer, so all passengers benefit from extra leg and knee room over the previous model. Refinement is excellent and wind and road noise is well hushed at all speeds. The clever dashboard layout places the instruments as far back towards the windscreen as possible, which frees up extra room in the front for the driver and passenger.
Is it practical?
The rear seats slide back and forth, which helps to alternative between boot space and legroom for back passengers with a maximum of up to 522 litres of room in the rear. The Grand Scenic might as well be a van in its most spacious guise, as it can accommodate a total of 2,063 litres of luggage, which is enormous. The Grand Scenic is certainly the one to go for if you have lots of people and luggage to cart around, but it's still worth considering the smaller Scenic if your needs are less.
Is it reliable?
Renault's reliability has been sketchy to say the least, but things are improving. The cabin quality inside the Scenic is better than it ever has been - the car feels very classy and robust from inside. The latest Scenic should fare better than the woeful reliability scores its predecessor scored in the Driver Power survey, however, approach with caution.
Is it value for money?
List prices are very competitive throughout the Scenic range, so there's no doubt that it offers good value family motoring. It's always worth trying to haggle at the dealership, as Renault showroom staff will frequently offer good deals. Poor resale values can be a problem for Renaults, but practical people carriers are more desirable second-hand than most.
Running costs
Renault's 1.5-litre dCi diesel engine is very efficient and will return 57.6mpg. The bigger diesel engines are less economical, but they are certainly worth a look as they make life easier on the move thanks to their extra power. The 1.4-litre TCE petrol engine is also worth considering. It isn't quite as economical with 39.8mpg, but it is very capable and quite fast.YOU'LL LOVE
• Practical, well built interior• Excellent value for money• Five and seven-seat option
YOU'LL HATE
• Questionable Renault reliability• Not good looking• Limited badge appeal
Engine management light: top 5 causes of amber engine warning light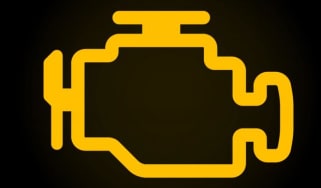 Engine management light: top 5 causes of amber engine warning light
Best new car deals 2023: this week's top car offers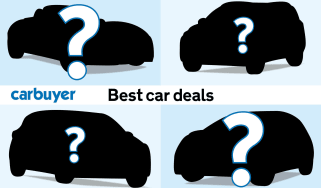 Best new car deals 2023: this week's top car offers
Top 10 best cars under £200 per month 2023/2024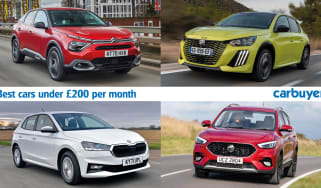 Top 10 best cars under £200 per month 2023/2024