Is Schumacher Top Gear's Stig?
Top Gear's Stig takes the Ferrari FXX on a Power Lap and is revealed as former F1 World Champion Michael Schumacher. Maybe.
The identity of The Stig was revealed last night on Top Gear in the form of F1 legend Michael Schumacher. For the first time The Stig lived up to the moniker of "tame" racing driver as Schumi's combination of infomercial skills and German wit left the audience thoroughly indifferent.
Top Gear Power Lap protocol was broken as the track-only Ferrari FXX was sent round in record time by Schumacher before he was revealed as the driver. Herr Stig then spent his interview with Jeremy Clarkson endorsing sponsors and avoiding controversy.
As brand ambassador for Fiat and Bacardi, Schumacher earned his pay with plugs for the Abarth 500, Fiat Croma, and the merits of enjoying a certain rum on a responsible basis. Clarkson tried to coax Schumi towards being entertaining by asking who the worst drivers he'd competed against were, but the former champion pretended not to understand, which compared to the rest of the interview was truly hilarious.
The highlights were candid photos of Schumacher on the lash during his early racing years, bare-chested and dazed, next to an upturned fridge. Presumably he was enjoying Bacardi on a responsible basis, which is about as believable as Schumi choosing white overalls at Dunsfold over red ones at Fiorano.
Words: Richard Webber
Best new car deals 2023: this week's top car offers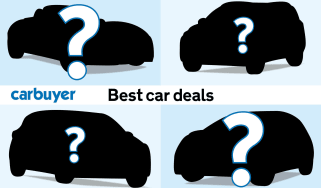 Best new car deals 2023: this week's top car offers
New 2024 Porsche Panamera – new looks, interior, and Turbo E-Hybrid model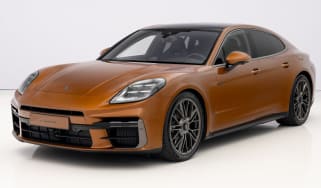 New 2024 Porsche Panamera – new looks, interior, and Turbo E-Hybrid model
New Nissan Juke goes electric – next-generation crossover previewed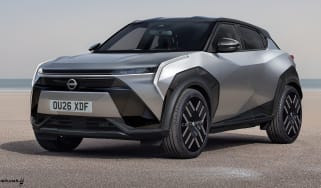 New Nissan Juke goes electric – next-generation crossover previewed