SEAT Ibiza SC Sport
The new SEAT Ibiza SC certainly has a sporty look but has it got the drive to match? Read our review to find out.
"Is it party time for the latest SEAT Ibiza?"
So let's cut to the chase - can this all-new SEAT Ibiza SC finally deliver the promise of the VW Group's sport, Alfa Romeo-esque brand?
In a word, yes. Straight away from the outside you can see that the Ibiza has a wide track for such a small car, making it very sure footed. Fling the Ibiza into a bend and it just holds on, making the Ibiza genuinely good fun to drive on B-roads.
Bends are one thing, what about motorway manners?I expected the trade-off for the B-road fun to be a really tiresome motorway ride. But actually the Ibiza SC feels like a much bigger car with a refined smooth ride. The sports seats that provided support under hard cornering do just as good a job keeping you comfortable on the motorway.
So the Ibiza SC is our new supermini king?Well... errr no, there were a couple of niggling problems. The accelerator pedal made a creaking noise every time I accelerated which while at first was slightly comical it soon became an irritation, and under hard cornering my bodyweight was making the seat squeak and clunk. Not especially good considering the relatively low mileage of the car. So the SEAT drives like an Alfa, but is built like an old one too.
Is the Ibiza's party over then?Well, the steering wheel in the SC provides a decent amount of feel, while the gearbox is direct and has a smooth feel. The 1.4-litre engine has a decent amount of poke in the mid-range, however if you come across a hill on your travels you will have to drop down a couple of gears to maintain your speed - go for the 1.6 if you want your Ibiza to be a bit more capable.
With the Ibiza's great looks and impressive handling I must admit is was really impressed by the Ibiza SC. But it's only the warm hatch of the range - I can't wait to get my hands on the recently revealed Cupra version, because it just might be the best hot-hatch ever to come from the Spanish brand.
Car Specs - SEAT Ibiza SC 1.4 Sport
| | |
| --- | --- |
| Engine: | 1.4-litre petrol, 85hp |
| 0-62mph: | 11.8 seconds |
| Top speed: | 108mph |
| Economy/emissions: | 55.3mpg/149g/km CO2 |
| Price/On sale | £10,680/Now |
We rate: Sporty looks Excellent ride Comfortable interior
We slate: Tight opening sunroof Squeeky bits 1.4 can run out of puff
Rating:
by Craig McAlpine
Engine management light: top 5 causes of amber engine warning light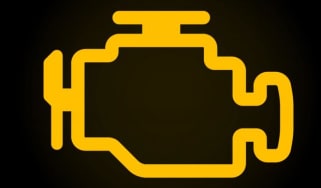 Engine management light: top 5 causes of amber engine warning light
Best new car deals 2023: this week's top car offers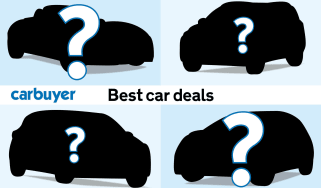 Best new car deals 2023: this week's top car offers
Tesla Cybertruck finally delivered: specs, prices and UK availability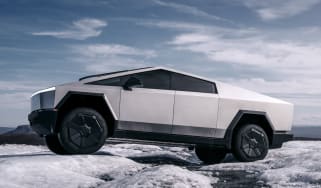 Tesla Cybertruck finally delivered: specs, prices and UK availability