SEMA 2008: VW Passat Super CC performance concept
VW has taken a very big leaf out of Mercedes' book with the design of the Passat CC. It's no CLS, but it isn't far off, and the CC's combination of luxury, performance and value looks sure to make it a hit in the USA.
And to cement the CC's growing reputation in the States, VW has unveiled this rather fetching Super CC performance concept at SEMA.
There are some superficial bits and pieces both inside and out that have been added to make the Super version look a bit hotter than the standard car… piano black trim, new bumpers, little aluminium spoiler, that sort of thing.
But this Passat is all about what's going on underneath. The standard 2.0-litre TSI engine has been treated to an APR exhaust and special turbo with three modes: in Eco, the engine develops 222bhp and 320Nm, GT offers 252bhp and 363Nm, while Full Power mode sees the CC develop 311 hp and 424Nm.
Brembo brakes and H&R suspension hide behind tasty custom-designed 20-inch alloys too. We like.
What is AdBlue?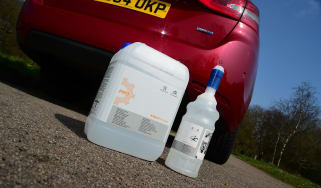 Top 10 best company cars 2021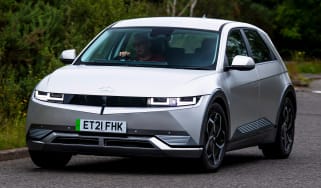 Top 10 best company cars 2021
Genesis GV80 SUV review