Skoda Octavia 1.4TSI facelift review
The Skoda Octavia has just undergone a facelift. But is this 1.4-litre TSI model good enough to beat the VW Golf? Read our review to find out
"This new Skoda proves you don't need to splash out on a premium VW badge"
Since VW took over the Skoda brand, the Czech company has been responsible for offering budget versions of the VW Group's family cars. But with this facelift the Octavia no longer feels like the budget option.
Inside, new LED dials and a touch screen multifunction display look really posh, and the sat-nav system is an excellent improvement over the old generation set-up. An optional multifunction steering wheel has exactly the same setup as you would get in a premium Audi too.
However I cant say I am a big fan of the exterior changes. The new front grille is huge and looks like a big silly grin. 'Octavia' is written in chrome inside the headlamp units, which doesn't look as classy as it does on the larger Superb.
Out on the road is where the Octavia really surprises. You'd be forgiven for thinking that this model was a 2.0-litre petrol, but my car had the superb 1.4-litre TSI engine under its bonnet. The supercharged and turbocharged engine is very impressive and means the Octavia has plenty of poke on the motorway and for overtaking on B-roads.
The suspension offers an excellent, smooth ride, but can cope with tackling twisty roads at speed surprisingly well too. The only negative part of the driving experience here was the light feeling steering.
The six-speed gearbox allows you to get decent mpg up at motorway speeds, while also allowing you to fully exploit the engine's power. It also happens to be one of the smoothest gearboxes I have ever used. Combined with comfortable supportive seats the Octavia is an excellent car for covering long distances.
That's probably one of the reasons why the Octavia has always been a popular mini-cab. That and the fact that the Octavia has an absolutely massive boot, with 560 litres of space in a car based on the Golf, the Octavia offers lots of practicality for your money.
Overall the Octavia feels like it's grown up and feels like a much more premium car. With a great range of engines to choose from, decent handling and a spacious interior maybe it's time to ask just how much extra you are paying for a 'cooler' badge on a VW Group car?
Car Specs - Skoda Octavia 1.4 TSI Elegance
| | |
| --- | --- |
| Engine: | 1.4-litre diesel, 122hp |
| 0-62mph: | 9.1 seconds |
| Top speed: | 126mph |
| Economy/emissions: | 44.8mpg/147g/km CO2 |
| Price/On sale | £14,765/Now |
We rate:Great engine Smooth gearbox Impressive ride
We slate: It still ain't pretty Light steering Badge snobbery
Rating:
by Craig McAlpine
Engine management light: top 5 causes of amber engine warning light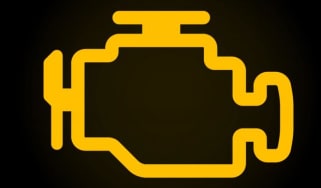 Engine management light: top 5 causes of amber engine warning light
Best new car deals 2023: this week's top car offers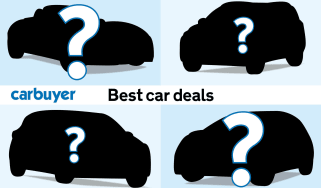 Best new car deals 2023: this week's top car offers
Tesla Cybertruck finally delivered: specs, prices and UK availability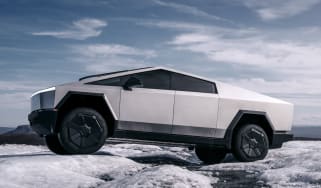 Tesla Cybertruck finally delivered: specs, prices and UK availability