Skoda Superb Combi for Frankfurt
The Skoda Superb Combi is an estate car with a stylish appearance and a name now renowned for quality and safety, not comedy.
Czech dog owners will be pleased to hear the new Superb has arrived in estate form. This smart looking Tourer will be unveiled at the 2009 Frankfurt Motor Show along with several other new models from the VW owned branch.
[See the latest issue of the iMOTOR digital magazine here]
Skip jokes aside; in fact do Skoda jokes still exist? This is a well-proportioned looking estate car and with VW's excellent engines under the bonnet the new Skoda range is shaping up nicely.
With a 1865 litre capacity and an optional electric tailgate, loading large objects into the Superb promises to be a low stress affair, with the aid of an automatically retracting luggage cover and sliding floor platform.
Engine options remain unchanged from the saloon Superb with three petrol and three diesel units available including the 360bhp V6 that should safely blow the clunky old image clean into the weeds, for good.
The latest generation of the Haldex transmission will also be featured in the all wheel drive versions of the vehicle.
The new KESSY system, a first for Skoda, allows complete keyless operation by starting, gaining entry and locking the vehicle through a small impulse-transmitting device.
This elegant new estate car and the Yeti SUV both combine to provide Skoda with an impressive line up to unveil at Frankfurt this week.
Words: George Chapman
What is AdBlue?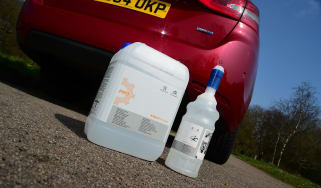 Top 10 best company cars 2021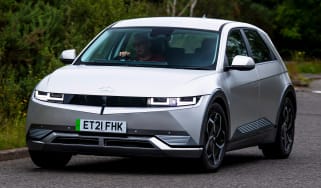 Top 10 best company cars 2021
Genesis GV80 SUV review