Skoda Yeti 1.2 TSI review
The Skoda Yeti makes our Urban Cruiser seem like it has a sensible name. Read our review to see what's in a name.
"Silly name, really very good car"
What is it?The Skoda Yeti is the car that has just deposed the Superb as the best car/worst name in the Skoda range. And it's this 105hp 1.2-litre TSI-powered front-wheel-drive Yeti in particular that's predicted to be the biggest seller.
[Click here to watch our video road test]
What does it look like?The Yeti is described as a crossover, which could mean any number of traditional car bodystyles blended into one. Yes, the Yeti does have jacked-up suspension, chunky bumpers and flared wheelarches, but you'd struggle to call it an SUV. Basically, it's a squared off hatchback, or just about the same length as the Roomster mini-MPV. But whatever you call it, I quite like the Yeti's fusion of styling cues; especially the quirky front lights.
What's it like inside?The little Skoda is surprisingly roomy inside, with more than enough room to swing a Yeti if you can track one down. And it's not just those up front who have plenty of space to enjoy – thanks to Skoda's Varioflex rear seats, which tilt back and forwards, fold down or can be removed completely, there's a van-like 1,760-litre load area. As with all Skoda products, quality is top-notch too.
What's it like to drive?It's a sign of the times that the Yeti comes with Skoda's first all-turbocharged engine range. The 105hp 1.2 TSI petrol engine in my car revved sweetly due to its light weight and low inertia. The fantastic twin-clutch DSG gearbox made it feel sporty, too.
The Yeti is surprisingly capable over rough terrain too. Hill descent deals with steep slopes by applying the brakes to maintain a constant speed and keep the wheels turning. All the driver has to do is steer.
On the move, the wide track ensures the Yeti feels extremely sure-footed, while extra travel in the suspension provides a beautifully supple ride. Weighty steering and a positive gearshift complete yet another polished and refreshingly different Skoda.
VerdictThe Skoda Yeti has a quirky look and a quirky name, but there's nothing odd about the way the car drives, rides and feels. The Yeti is the best car that Skoda makes, with build quality to match its VW stablemates and a level of practicality that's truly impressive. It'll be aggressively priced when it arrives in the UK in September too.
Car Specs - Skoda Yeti 1.2 TSI DSG
| | |
| --- | --- |
| Engine: | 1.2-litre TSI petrol, 105hp |
| 0-62mph: | 12.0 seconds (est) |
| Top speed: | 115mph (est) |
| Economy/emissions: | 42.0mpg/130g/km CO2 |
| Price/On sale | £13,500 (est) /Sept |
We rate:Spacious interior Great engine/gearbox combo
We slate:Still got a silly name Not much else
Rating:
by Bryce Richards
Nissan Ariya vs Volvo XC40 vs Volkswagen ID.4 - which is best?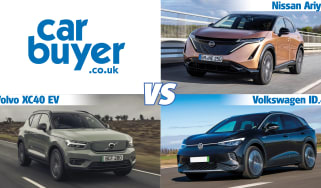 Nissan Ariya vs Volvo XC40 vs Volkswagen ID.4 - which is best?
2023 Hyundai Ioniq 5 N spotted testing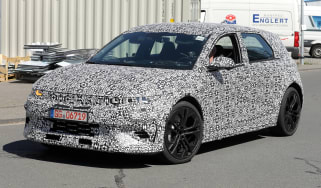 2023 Hyundai Ioniq 5 N spotted testing
Best new car deals 2022: this week's top car offers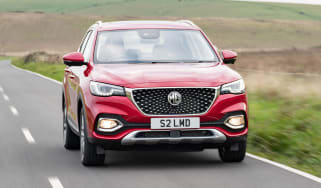 Best new car deals 2022: this week's top car offers