Skoda Yeti 2.0 TDI CR 140 review
Skoda has made its first foray into the world of the off-roader, but is the new Yeti really capable? Read our review to find out.
"OK, the Yeti has a silly name, but it certainly isn't a silly car."
The Skoda Yeti has stayed true to the concept which we saw in Geneva back in 2005. And the functional Skoda design language makes the transition from saloons and superminis to SUV with ease.
[Click here to watch our video road test]
Underneath, the Yeti is based on the Octavia 4x4, so it's more of a soft roader than a proper mud-plugging SUV. There will be a slightly more beefy Scout version later in the car's life, doubtless including lots of grey plastic body mouldings.
On the inside, the Yeti's height means that there's headroom aplenty, which is complimented by plenty of legroom in the front and rear too. There's a 410-litre boot, which expands to a huge 1,760-litres with the seats down - perfect for a mountain bike or two.
The dash has much in common with the Roomster and new Superb, so it has a solid quality feel. It doesn't rattle about when you do take the Yeti on the rough stuff, and feels well put together despite my car being an early production version.
I drove the four-wheel drive Yeti, fitted with a Haldex clutch that has the ability to dole out torque to individual axles. Drive normally goes to the front wheels, but can be sent rearwards when the going gets tricky.
My car had the 140hp 2.0 TDI diesel, which had plenty or torque for overtaking and getting up hills, while still offering just under 50mpg. A hill decent system and off road setting allow the Yeti to really exploit its ability on loose surfaces. Taking on rutted paths and some mild off-roading is no problem, but the Yeti won't be worrying any Range Rovers just yet!
Skoda expects only a third of Yetis sold to be 4x4s, with the rest being sold in front wheel drive only. The front driver is available with a new 1.2-litre turbo petrol or 110hp 2.0 TDI diesel unit. Four-wheel drive variants will offer the latter in 140hp or 170hp guise and additional 1.8-litre turbo petrol. A six-speed manual and DSG gearbox will be on offer.
UK prices are yet to be confirmed but with an expected entry-level price of around £14,000 the Yeti looks to be another well-priced, practical bargain.
Car Specs - Skoda Yeti 2.0 litre TDI CR 140 (estimated specs)
| | |
| --- | --- |
| Engine: | 2.0-litre diesel, 140hp |
| 0-62mph: | 9.9 seconds |
| Top speed: | 120mph |
| Economy/emissions: | 48mpg/140g/km CO2 |
| Price/On sale | £17,000/September |
We rate: Best ever Skoda? Frugal for an SUV Quality Cabin
We slate:Silly name Silly bumpers Kuga handles better
Rating:
by Bryce Richards
Engine management light: top 5 causes of amber engine warning light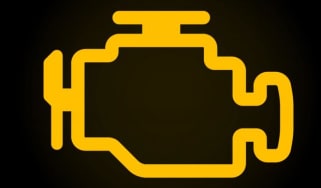 Engine management light: top 5 causes of amber engine warning light
Top 10 cheapest electric cars 2022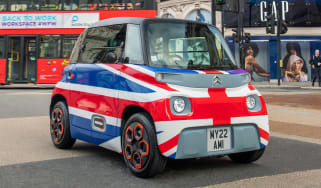 Top 10 cheapest electric cars 2022
Top 10 best electric SUVs 2022
Top 10 best electric SUVs 2022