Toyota iQ3 1.33 review
The basic Toyota iQ is practical, frugal and funky. But is the bigger engined top-spec car better? Read our review.
"The top of the range iQ isn't as clever as it thinks it is"
What is it?This is the top-of-the range Toyota iQ, featuring all the bells and whistles you'd expect from a much larger, posher car and a bigger 98hp 1.33 engine too. But is the upsized engine an intelligent addition to Toyota's downsized clever car?
What's it like on the outside?The iQ doesn't really look like any other car, and I really like it. If you were being a bit mean, you could say the little Toyota bears a striking similarity to something made by Zanussi, especially if you opt for the pearly white paint. But get it in silver, and the iQ looks chiselled, funky and certainly different.
Because you can only get the 1.33 engine in top-spec iQ3 trim, you get polished alloys, bi-halogen headlights and fogs, and a subtle smattering of chrome details. A normal person won't notice, but it's nice to know that your iQ sits atop the pile when it comes to kit.
What's it like on the inside?The Toyota iQ interior seems to either delight or disappoint people in equal measure. For the former, the fact that you really can squeeze four adults into its tiny insides is great, and so are all the toys that come thrown in – that minimalist dash hides automatic air conditioning, a six-speaker stereo and sat nav, should you opt for it (you can't opt for nav on the base baby Toyota). It all works in an intuitive, simple way too and I must admit that I'm a big fan of the way the iQ really can swallow up your mates for a trip into town.
For the sceptics, if you fill the interior with people you lose the boot completely, and although it's well built, the iQ's interior is made of shiny or grainy plastic which is at odds with the top-spec iQ's premium price tag.
What's it like to drive?Of course, the big change with this iQ is its 98hp 1.33-litre four-cylinder engine in place of the tiny 68hp 1.0-litre three pot in the rest of the range. And while the slick manual gearbox and incredible turning circle are all present and correct, the new engine is a real disappointment.
For a start, the extra cylinder and associated gubbins means the 1.33 is 75kg heavier than the smaller engined variant. That's like carrying around a normal size adult with you all the time.
The larger engine does get stop start tech, which works really well, but it returns 58.9mpg and emits 113g/km, while the 1.0-litre unit manages 65.7mpg and importantly just 99g/km meaning your road tax is free in the smaller car and £35 in the 1.33. Not a big amount, granted, but that's almost a free tank of fuel in the basic car.
And worst of all, the 1.33 engine struggles with a distinct lack of torque which means it doesn't feel any quicker than the base model either.
VerdictThe top spec iQ is a bit of a let down really. Yes, it's loaded with toys like auto lights and wipers, keyless go and heated mirrors. But at £11,615 so it should – that's dangerously close to Ford Fiesta money. It's a shame because the 1.0-litre iQ is so much more endearing. It's just as clever, has that comedy 'half a 911' three cylinder bark and is similarly specced to the posh iQ – you just have to turn on your air con, lights and wipers on yourself. It's much cheaper to buy, cheaper to run and is more fun too. Think big, buy smaller.
Car Specs - Toyota iQ3 1.33
| | |
| --- | --- |
| Engine: | 1.33-litre petrol, 98hp |
| 0-62mph: | 11.6 seconds |
| Top speed: | 106mph |
| Economy/emissions: | 58.9mpg/113g/km CO2 |
| Price/On sale | £11,615/Now |
We rate:Still looks like nothing else3+1 interior really works
We slate:1.33 engine a waste of time...... and money
Rating:
By Tom Phillips
Speed awareness course: how much does it cost, how long does it take and how do you do one online?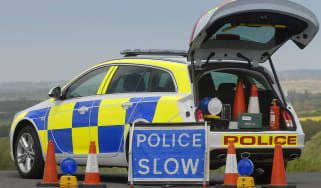 Speed awareness course: how much does it cost, how long does it take and how do you do one online?
New car delivery times: how long will you have to wait?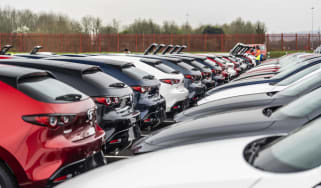 New car delivery times: how long will you have to wait?
Best new car deals 2022: this week's top car offers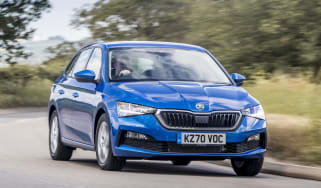 Best new car deals 2022: this week's top car offers