Volvo S40 drivE Stop/Start review
Volvo's S40 has been given the drivE treatment, but how well does it work in the real world?
"Oh, and did we mention a rather miniscule CO2 output of 104g/km?"
What is it?The Volvo S40 drivE Stop/Start isn't your average eco-box, oh no. It's got a few more tricks up its sleeve than being paper thin and lightweight. While it's had some weight trimmed it's also benefitted from some other smart tech – a reworked gearbox, a tuned 1.6-litre turbodiesel engine and some pretty cool aero dynamic tweaks in the form of a smoothed over grille, snazzy aerodynamic wheels and a rear diffuser. Attached to the slinky wheels are a set of low rolling-resistance tyres. Oh, and did we mention a rather miniscule CO2 output of 104g/km? We have now. So be impressed. What does it look like?Volvo has taken a sensible route with the drivE brand – rather than shouting about how good it is for the environment there's subtle badging and the aforementioned aero tweaks, but as far as the average Joe is concerned it's a regular Volvo. So you won't look like an eco-tool unless you go around boasting. Otherwise it's standard S40. If you're feeling adventurous there's an R-Design styling pack, too.
What's it like inside?Much like the Volvo V50 it's very comfy. In fact it's identical in almost every way. The only big difference is the saloon boot, which offers 883litres of boot space (with the seats down, 404litres seats up). Visibility is great, but the sweeping rear window is very shallow, and our test car didn't have a rear wiper – the rearward view wasn't massively confidence inspring.
What's it like to drive?Better than you'd think. It feels planted and stable if you ever want to get spirited in the twisties. The steering gives decent enough feedback, so you know if the low friction tyres are beginning to lose grip. However, if things do go a little awry the standard ESP will kick in and save the day.
First and second gears make the most out of it around town, but 3rd, 4th and 5th have much longer ratios in the drivE so you've got to really stir the gearbox from time to time. It's got an impressive 240NM torque – but that's due to the turbo, and with higher gearing there's quite a bit of turbo lag. But get it to 2,500 – 3,000 RPM and the S40 really starts to move. It'll hit 62mph in 10.8 seconds and go on to 118mph, so it's not the slowest way of saving the planet.
Our test route had us seeing all types of traffic (and shed loads of rain), yet the MPG barely dropped below 45mpg. At one point it was registering an average of 43.8mpg but after a bout of, ahem, 'sporty' driving it hit 46.3mpg! Official figures state that you could get over 72mpg with some saint-like driving.
VerdictIf you want a non pretentious, eco-friendly, fuel-sipping family saloon then this is probably the car for you. It's got a faultless Volvo interior, can handle a decent turn of pace and has Volvo's distinctive (in a good way) look. And, unlike many others, the Volvo S40 drivE Start/Stop can be specced just the same as any other car in the range.
Partnership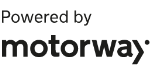 Need to sell your car?
Find your best offer from over 5,000+ dealers. It's that easy.
Car Specs - Volvo S40 DRIVe
| | |
| --- | --- |
| Engine: | 1.6-litre turbodiesel, 109hp |
| 0-62mph: | 10.8 seconds |
| Top speed: | 118mph |
| Economy/emissions: | 72.4mpg/104g/km CO2 |
| Price/On sale | £17,745/Now |
We rate:
Excellent fuel economySwedish looks
We slate:Rear visibility in the rainGoing up hills
Rating:
By Alex Goy
Engine management light: top 5 causes of amber engine warning light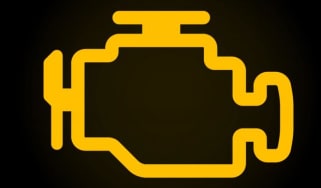 Engine management light: top 5 causes of amber engine warning light
Tesla Cybertruck finally delivered: specs, prices and UK availability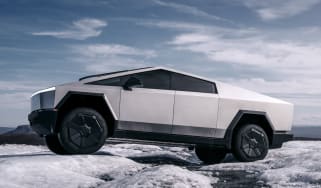 Tesla Cybertruck finally delivered: specs, prices and UK availability
Best new car deals 2023: this week's top car offers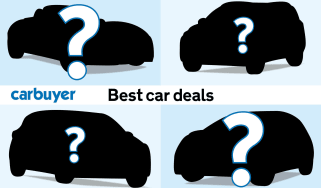 Best new car deals 2023: this week's top car offers