Volvo XC60 R-Design proves SUVs can be sexy
Volvo has added this new XC60 R-Design to its SUV line-up. Is it just us or does this thing look pretty good (as far as attractive SUVs go)?
The Volvo XC60 R-Design will be shown off at the Frankfurt Motor Show before going into production later this year. If you're not up on your Volvo naming idiosyncrasies, R-Design basically means sporty looking stuff with the odd chassis tweak.
[See the latest issue of the iMOTOR digital magazine here]
So as you'd expect, the XC60 R-Design gets some nice new matte silk metal finish mirror housings, trim and décor, twin tailpipes and some nice 18-inch alloys (you can get 20-inchers as options). There's more of that metal finish on the inside too, complimented by some sporty pedals and a steering wheel wrapped in perforated leather. Rear seat passengers can enjoy headrest-mounted DVD screen too. If you pay extra.
To give the XC60 the go to match the show, the dampers have been stiffened and the steering ratio has been made more direct. But to be honest, the changes to the oily bits won't make a world of difference. Prices will be announced in due course.
Kia EV4 SUV to take on the Volvo XC40 Recharge
Kia EV4 SUV to take on the Volvo XC40 Recharge
Best new car deals 2022: this week's top car offers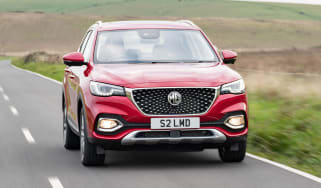 Best new car deals 2022: this week's top car offers
Top 10 best electric family cars 2022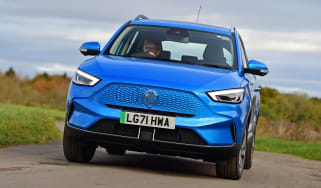 Top 10 best electric family cars 2022