Volvo XC70 DRIVe review
The Volvo XC70 DRIVe takes a fake offroader and makes it worse offroad. The eco savings are worth it though.
"The DRIVe makes more sense than the standard XC70"
What is it? The standard Volvo XC70 is a bit of a niche choice. It's essentially a jacked-up four-wheel-drive estate car which looks like an off-roader, but with very little of the off-road ability or ground clearance most SUVs feature. But the DRIVe takes this a step further by ditching the all-wheel-drive altogether in pursuit of better fuel economy and lower emissions.
What's it like on the outside?The Volvo XC70 DRIVe is the socially acceptable face of off-roading. It has just enough black plastic cladding scattered around its exterior to differentiate it from the standard Volvo estate, and just enough extra ground clearance to not get stuck on a rutted track. I can't help but feel that it's designed more for American than European tastes, so I'd rather opt for the good-looking XC60 instead. It's not bad though.
What's it like on the inside?Interiors have long been a Volvo strong point. They feature understated design, but are super-comfortable, practical places to be. The XC70's insides are no exception, with great seats, a nice, neat and functional centre console and a typically Volvo, oversized steering wheel.
What's it like to drive?The XC70 DRIVe comes with Volvo's characterful 2.4-litre D5 engine, which has been detuned from 205hp to 175hp. To be honest, the fact that this unit now drives the front wheels only doesn't make much difference in everyday driving, although the DRIVe does take a whole 1.2 seconds longer to get from 0-62mph than the four-wheel-drive version. However, the payoff at the pumps is considerable. The DRIVe manages 47.1mpg, as apposed to the 40.4mpg that the standard car gets, and emits 159g/km of carbon dioxide, down from 186g/km. And while the jacked-up ride height might mean that the big Volvo rolls a bit more in the bends, the pay-off is a compliant and very passenger-friendly ride.
VerdictThe standard Volvo XC70 is a bit odd, because it pretends to be an off-roader, but isn't one. By ditching the heavy, and relatively redundant four-wheel-drive, the DRIVe actually makes more sense, because you get all of the rugged looks, but without having to pay more at the pumps. It's cheaper to buy than its more powerful sibling too.
Car Specs - Volvo XC70 DRIVe SE
| | |
| --- | --- |
| Engine: | 2.4-litre D5, 175hp |
| 0-62mph: | 9.6 seconds |
| Top speed: | 130mph |
| Economy/emissions: | 47.1mpg/159g/km CO2 |
| Price/On sale | £27,995/Now |
We rate:Decent eco performance for an SUV Nice interior
We slate:No off-road ability XC60's better looking
Rating:
By Bryce Richards
Engine management light: top 5 causes of amber engine warning light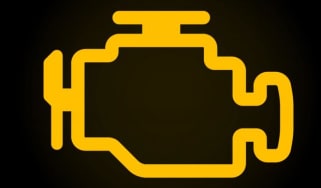 Engine management light: top 5 causes of amber engine warning light
Best new car deals 2022: this week's top car offers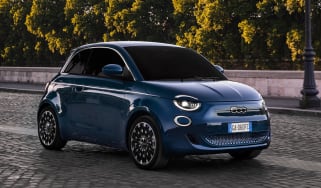 Best new car deals 2022: this week's top car offers
Top 10 cheapest electric cars 2022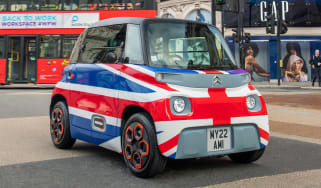 Top 10 cheapest electric cars 2022