VW Passat CC 3.6 GT review
The VW Scirocco is a cooler, sexier coupe version of the Golf. But does the Passat CC share that relationship with the Passat? Read our review to find out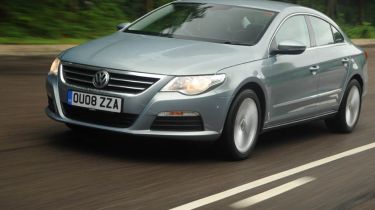 "We love the Scirocco, but what about VW's other Coupe?"
I like the fact that VW was very honest when it decided to call the Passat CC the Comfort Coupe. The big, four-door, four-set coupe is definitely built to offer a more cosseting motoring experience than a sporty one. And bearing in mind this car will sell mostly in The States, that makes sense.
The Passat CC looks has an American feel to the way it looks too, but I just wish that the designers had been a bit more flamboyant. I know that's a relative term for VW's stylists, but I reckon ditching the gaping chrome grille for a more Scirocco-esque nose would look great. And I reckon the CC's sloping tail needs a bit more attitude too.
It's a similar story on the inside too. The interior is nicely put together, the seats are mega-comfy and there's room in the back despite the sloping coupe roof. It's practical too, thanks to myriad cupholders and a massive boot, and the 3D sat-nav is great. But the CC's inside doesn't have much flair – Scirocco-style door pulls and fewer big slabs of the same material would liven things up.
The car I'm testing here is a top-spec GT version with the 3.6-litre V6 from the Passat R36. It's a torquey unit, and when mated to VW's 4Motion four-wheel-drive system and DSG gearbox, makes driving the Passat CC totally effortless.
The Passat CC boasts really impressive acceleration off the line, despite the fact that it weighs 1,700kg with a driver on board. Prolonged spirited driving will see the mpg drop into the teens quickly. I managed 27.5mpg in 450 miles of mixed driving, almost matching VW's 28mpg claim.
On motorways the CC really excels. Wind and road noise are very well suppressed, and the engine's ample power makes for very refined progress.
To be honest, the Passat CC offers a very unflustered driving experience on most roads. But the massive let down is how the big VW deals with potholes. The Passat CC was the first car to get VW's Adaptive Chassis Control (ACC). But no matter whether you have the car set to sport or comfort, the CC crashes and thumps through potholes, spoiling the car's luxury ambience.
The CC is obviously engineered to work on smooth Autobahns and American highways, but the UK's lumpy roads cause the big Passat to lose its composure. It's a shame, as the high speed ride is so refined.
It sounds like a cop-out to describe the Passat CC as "quite good", but that sums it up well. It looks OK, but it could be more exciting; it's quite fast, but it feels heavy; and the ride is good, but spoiled by small lumps and bumps. If you're after a VW coupe, then go for the excellent Scirocco instead.
Car Specs - VW Passat CC 3.6 GT DSG
| | |
| --- | --- |
| Engine: | 3.6-litre petrol, 300hp |
| 0-62mph: | 5.6 seconds |
| Top speed: | 155mph |
| Economy/emissions: | 28.0mpg/242g/km CO2 |
| Price/On sale | £31,050/Now |
We rate: Classy looks Comfortable cabin High-speed ride
We slate: Frightened of potholes Thirsty engine 1,632kg unladen weight
Rating: 3/5 stars
by Tom Phillips
New 2022 Toyota RAV4 Adventure revealed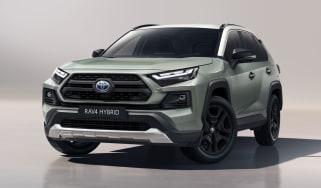 New 2022 Toyota RAV4 Adventure revealed
Best new car deals 2021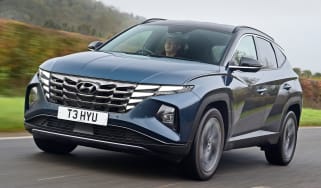 PCP deals explained – what is PCP finance?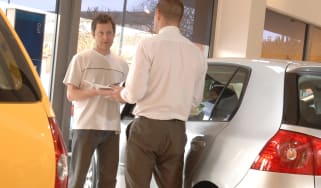 PCP deals explained – what is PCP finance?